You are reading 1 of 2 free-access articles allowed for 30 days
RCSI study identifies effective rule for melanoma diagnosis in primary care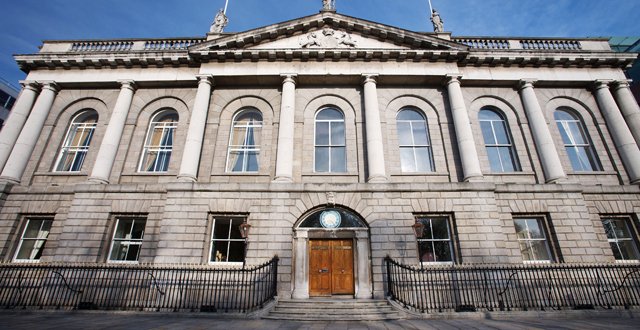 This systematic review of 24 unique CPRs (identified from 51 individual studies) used to assist in distinguishing malignant melanoma from benign pigmented skin lesions aimed to quantify the diagnostic accuracy of CPRs in primary care and specialist outpatient settings.
CPRs may be for use in clinical (ie, naked eye) examinations, or in conjunction with dermoscopy. The research showed that the ABCD rule for dermoscopy was the best performing CPR in a primary care setting to assist General Practitioners (GPs) in differentiating patients with clinically significant lesions requiring referral to specialist care from those who can be treated and monitored in primary care. The ABCD rule reaches 85 per cent sensitivity and 72 per cent specificity, which is reasonably effective at ruling out melanoma. This CPR involves a GP checking a pigmented skin lesion for, Asymmetry, irregular Borders, more than one or an uneven distribution of Colour, or a large (greater than 6 mm) Diameter.
Melanoma is the most serious form of skin cancer, is one of the most common cancers in Ireland and is a condition that is increasing its incidence rapidly amongst the Irish population, with 984 cases diagnosed in 2013 alone.
The methodology of the study involved a literature search on a range of scientific databases, including PubMed, EMBASE, SCOPUS, PROSPERO and the Cochrane Library.
Speaking on the findings from the systematic review, Prof Tom Fahey, Principal Investigator of the study and Professor and Head of the Department of General Practice at RCSI, said: "Early detection of malignant melanoma improves prognosis for patients. As the rates of melanoma rise internationally, GPs are increasingly required to assess pigmented skin lesions. Differentiating between a benign and malignant lesion can be a difficult task, particularly at an early stage of presentation in primary care settings. Being able to categorise patients with a skin lesion into the probability of having melanoma is helpful in ensuring only those patients who require further investigation and specialist care receive it. The results of our research show that using CPRs such as the ABCD rule enhance diagnostic accuracy and improve appropriate referral to specialist dermatology care."
The article is available online at http://dx.doi.org/10.1136/bmjopen-2016-014096