You are reading 1 of 2 free-access articles allowed for 30 days
Putting general practice to the fore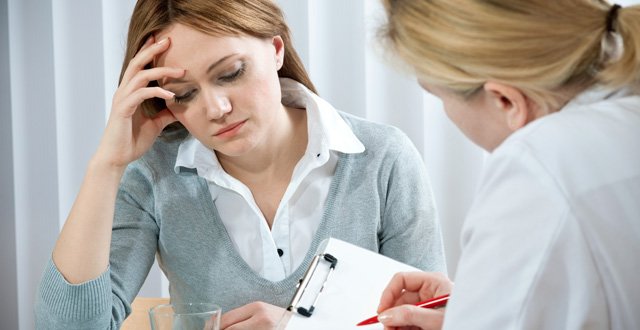 The rural No Doctor No Village campaign has garnered much media coverage, as has the decision of GPs to run in the General Election under its banner.
In this issue, Paul Mulholland speaks to the new GP Election candidates about why they feel they have to run for the Dáil to ensure rural general practice receives the attention it so needs.
In addition, as also reported in this issue, the inaugural Primary Care Partnership conference last week called for increased collaboration and consensus in community healthcare in Ireland. Then at the weekend, the NAGP held its AGM, where there was a determined focus on improving conditions for GPs in both rural and urban areas. The NAGP reiterated its call to be included in ongoing GMS negotiations with the Department of Health and HSE, and NAGP Chairman Dr Andrew Jordan also called for the inclusion of other primary care workers in shaping the future of primary care services in Ireland.
Last month, an IMO seminar on chronic disease management in general practice also drew the spotlight to the sector, with pressure put on the attending Minister for Health Leo Varadkar to take a more timely approach to addressing GP concerns.
The seminar followed the recent successful High Court action taken by Clare GP Dr Liam Glynn to have his rural practice allowance restored, so it proved an opportune time for the Minister to table his proposals to reform the allowance and increase its coverage.
While the IMO has rejected the initial proprosals, which were welcomed by the NAGP, hopes remain that a deal can be done. It has also renewed focus on the need to restore distance coding, which the Minister has indicated he is open to.
Demand for GP services continues to increase in Ireland against a backdrop of GP emigration and lack of investment in primary care.
Universal GP access remains firmly on the Government's healthcare policy agenda as we head towards the General Election, despite data already showing that free under-sixes GP care has impacted on waiting times to see a GP and has placed more pressure on emergency departments.
It is clear new ways of thinking are desperately needed to ensure the viability of Irish general practice, before it is too late to stabilise the escalating manpower and morale crisis.
The new GMS contract will be key, but true teamworking, increased used of technology and a willingness by all stakeholders to truly engage on the issues at hand are also vital.
***************************


The publication last week of Ireland's first National Maternity Strategy — Creating a Better Future Together received a broad welcome.
The 10-year plan, which it is estimated will cost €52 million to implement, aims to improve safety and quality, as well as standardise care across all maternity units.
The Strategy sets out changes that will increase choice through existing and new services, by creating a partnership approach with expectant mothers. It is hoped these changes will help restore confidence in Ireland's maternity services, which have been rocked by a number of scandals in recent years.
While the Strategy is very welcome and if implemented will ensure Ireland has a truly modern, fit-for-purpose maternity service, one has to ask why it took so long?
The fact that the HSE is only now publishing its first ever strategy in this area, given that we have strategies in almost every other health area (the Primary Care Strategy is now 15 years old), is a damning indictment of a decades-long lack of focus on improving our maternity services, despite clear and consistent evidence of the need to do so.
Many of the Strategy's recommendations are straightforward common sense — such as increasing the number of consultants and midwives, increased birthing options, building new maternity hospitals and standardising service provision so women, no matter what unit they attend, receive the same levels of care and access to scans — which have been repeatedly called for, for over two decades.
If there had been investment in maternity services when it was called for, then many of the recent scandals could likely have been avoided.
On the whole (the smoking ban is a notable exception), Ireland continues to have a reactive instead of a proactive approach to our health services.