You are reading 1 of 2 free-access articles allowed for 30 days
Public display of preserved dead bodies will require licence — proposed legislation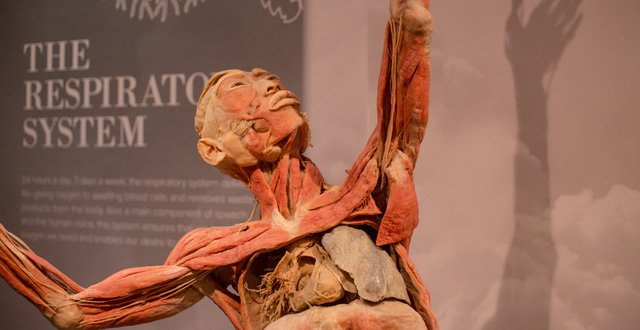 MI also understands that the Medical Council has expressed concerns to the Department of Health regarding the ethics of the Real Bodies Exhibition, which is currently being held in Dublin's Ambassador Theatre.
A Department spokesperson did not comment on the Council's concerns. However, they said it is envisaged under the Human Tissue Bill that "a licence will be required from a designated authority for public displays of bodies after death". There is a public consultation process ongoing in relation to the proposed legislation, which will include provisions on post-mortem practice and procedures; anatomical examination/education and training; public display of bodies after death; and organ donation and transplantation.
The website of the Real Bodies Exhibition in Dublin says it displays 14 "perfectly preserved human bodies and more than 200 anatomical specimens". It says the exhibition "reminds us of all the complexity and magic within us that we often take for granted".
Questions have been raised over the ethics of the exhibition, including around consent issues. By press time, event promoters MCD had not responded to MI's queries.
The Rotunda Hospital, Dublin, which leases the Ambassador Theatre and whose board has discussed the exhibition, said that no concerns had been raised with it on the matter.
"The Rotunda Hospital has a lease agreement covering terms and conditions, which are commercial and not for release," said a spokesperson.
Meanwhile, commenting on exhibitions involving human remains, Medical Council CEO Mr Bill Prasifka told MI: "Obviously, the Medical Council is concerned about elements of consent. Were the bodies obtained with the proper consent and according to the proper standards, which we would expect of practice in this country? So it really is just a very straightforward concern."
Mr Prasifka said that under current legislation, the Council has no role in this area. He added that if the Council is accorded more responsibilities in any realm, it would require further resources.
"Right now, under the legislation we have no role in this; no role whatsoever. And again, if there is a role, of course, we would want to occupy the space because we want to see the highest standards of medical practice prevail," he told MI.