You are reading 1 of 2 free-access articles allowed for 30 days
Prostate cancer screening – still a controversial topic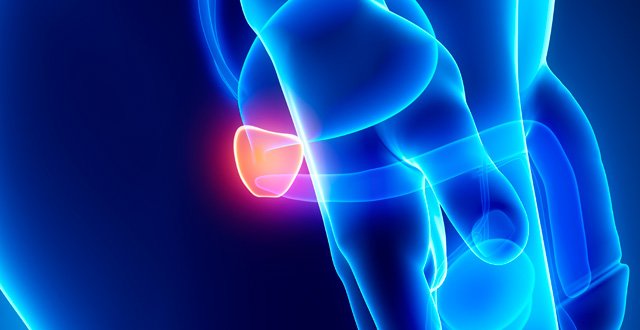 One of the main topics of debate during the 2016 John Fitzpatrick Irish Prostate Cancer Conference was thecontroversial area of screening.
The Late Prof John Fitzpatrick
Dr Michael Bluth, Chief of Urology in Massachusetts General Hospital, US, delivered a presentation examining how policy decisions on screening in the US have affected the diagnosis and management of prostate cancer. Dr Bluth stated that the prostate-specific antigen (PSA) screening era was associated with an initial spike but then a rapid decrease in incidence of metastatic prostate cancer. The average age of diagnosis shifted to two years younger with PSA screening and prostate cancer-specific death has decreased by 40 per cent. However, it also led to an increase in the number of low-grade prostate cancers detected, as well as the number of men undergoing treatment for prostate cancer.
Deciding that widespread screening did more harm than good, in 2012 the United States Preventive Service Taskforce made a recommendation against PSA-based screening. According to Dr Bluth, this decision has been associated with decreased PSA-based screening in all age groups and decreased rates of prostate biopsies. There have so far been no changes in relative distribution of low-, medium-, and high-grade disease or in the presentation stage seen in 50 to 74 year old men.
"Right now there is a 20 per cent reduction in the use of PSA in the US, and this is going to continue to fall," according to Dr Bluth.
"Somewhere along this timeframe, the debate about PSA screening became an 'all' or 'none' debate. And the 'none' won out. And this is I think having a significant impact on our practice and our men diagnosed with prostate cancer."
He said that based on the current trends, PSA-based screening rates for prostate cancer will continue to decrease, although the magnitude of the decrease remains unclear. Dr Bluth added that the effects on presentation stage lag behind changes in screening and cancer incidence rates. There is also likely to be an increase in the absolute and relative amount of late-stage prostate cancer. Already, there has been a slight increase in the incidence of metastatic disease in men over 75 years of age.
"And that is just one point in one year but it is a dramatic change to the trend that we have been seeing over the last two decades," according to Dr Bluth, who said his fear is that primary care physicians will prioritise the Taskforce's 2012 recommendation over guidelines from the American Urological Association and the National Comprehensive Cancer Network (NCCN).
"We have a lot of work to do with our colleagues to get away from this 'all or none' screening debate and to make recommendations for smarter screening for prostate cancer so we can diagnose the men that really need to be diagnosed."
Smarter screening
A previous speaker, Dr Stacy Loeb, Assistant Professor of Urology and Population Health at New York University,US, also argued about the need for smarter screening. Dr Loeb argued that it was a good thing that the era of widespread screening is over as there are many ways now in which to employ a more targeted approach to prostate cancer detection. Age is one of the most important factors in appropriate patient selection.
She cited an important study published in The Journal of the American Medical Association in 2006 that showed 36 per cent of men over 85 and who were in poor health had a PSA test.
We have a lot of work to do with our colleagues to get away from this 'all or none' screening debate and to make recommendations for smarter screening for prostate cancer, so we can diagnose the men that really need to be diagnosed
"I think it is quite clear that these are not the people who are going to benefit the most and if we are focusing on the wrong population we can cause more harm than good," Dr Loeb said.
"Really the emphasis should be on men with a long-life expectancy who could potentially benefit from early detection and curative treatment."
The concept of taking a baseline PSA is also worth consideration. Research has shown that within the general male population, the median PSA is 0.7 for those in their 40s and 0.9 in their 50s.
"So if you have a PSA that is above the median in those age groups, these individuals do have a higher risk of prostate cancer and actually a higher risk of life threatening prostate cancer in their lifetime," according to Dr Loeb.
"So why wouldn't we actually use this factor just like we use family history and race to help identify who is at greater risk of life-threatening prostate cancer. A few guideline groups have already embraced this concept of doing a baseline PSA measurement in the 40s as one additional way of assessing who is at high risk."
In the US the cut-off value for PSA screening is four, while in Europe it is three.
"The bottom line is that this was used for everybody. It doesn't matter if you are 70, or 50, or had other risk factors," Dr Loeb said.
"The other problem with this is that PSA is really a continuous variable. It is not like a pregnancy test where you get the pink line or you don't. I wish it was more like this and my patients wish it was more like this because it would be great if you had such a simple 'yes' or 'no' answer. But actually it provides a spectrum of risk. So a PSA of one is a lower risk than two, which is lower risk than three, which is lower risk than four. This is very nicely demonstrated in the Prostate Cancer Prevention Trial, where they actually just did empiric biopsies in men with 'normal' PSA levels of less than four and were able to demonstrate that many of them did have histological prostate cancer on these empiric biopsies and the risk was really continuous with the PSA level. So, if you propose any kind of specific threshold, you can't identify one that excludes the possibility of prostate cancer. And of course there are many other factors that affect the PSA level as well."
Dr Loeb said that the "confounders" of PSA measurement, such as age, could be taken into consideration and adjusted against. PSA velocity is another marker that can be considered.
Guidelines
Dr Loeb referred to the 2016 National Comprehensive Cancer Network (NCCN) Guidelines for Prostate Cancer Early Detection, for initial biopsy. The Guidelines recommend that if the PSA is three or above, the test should be repeated, and digital rectal exam (DRE) should be conducted. Second-line tests can be performed before a biopsy is requested. These tests include free PSA, Prostate Health Index (PHI), or the 4k score.
Since the 1990s it has been known that the higher the percentage of PSA in free form, the less chance there is of cancer and high-grade disease. Dr Loeb said that knowledge of free PSA has grown over time, however.
"Now it is known there are several different isoforms and that the proPSA isoform is more specific for high-grade prostate cancer, whereas some other isoforms like BPSA are associated with BPH [benign prostate hyperplasia]," according to Dr Loeb.
"So this forms the basis for the PHI."
The Index takes into consideration the total PSA, the free PSA and the proPSA through the use of a simple mathematical formula. She said that it has been shown to be cost effective to predict pathology of prostatectomy and to predict progression on active surveillance. The 4k score is similar, but it measures total PSA, free PSA, intact PSA, and hK2. It is conceptually similar to the PHI by combining various isoforms, but uses a proprietary algorithm also containing age, DRE, and prior biopsy status. Dr Loeb said she prefers using these scores rather than the urinary PCA3 test, which is not very predictive of high-grade disease and also has the problem of intra-individual variability.
"From my standpoint a better choice would be the PHI or the 4k score, which consistently across all studies have been shown to be better predictors of aggressive disease," according to Dr Loeb.
Other screening options she mentioned included the Confirm MDx tissue test, as well as nomograms and multivariable risk calculators.
"Of course PSA is still the most important predictive factor that we have but there are so many other considerations that go into these decisions between the patient's life expectancy, general health status; all of their other risk factors," commented Dr Loeb.
"So we can do a better job than applying one single threshold to everybody. And there are several of these available on the web or even as apps. Let us not throw out the baby with the bathwater. We have had some very important gains with PSA screening, a reduction in metastasis and disease-specific death, but there are some negative qualities. The good news is we are getting better. In the past we were really shooting from the hip all over the place and not always hitting the target. And now it is getting a bit better. We are starting to learn about these PSA isoforms, looking at velocity, using nomograms, so getting to be a bit more personalised, and I suspect in the future we will able to personalise this even further with genetics, better markers, and imaging."
MRI
In another presentation, Prof Jelle Barentsz, who is Professor of Radiology at Radboud University Nijmegen Medical Centre, the Netherlands, said that MRI has the potential to be used as a significant screening technology for prostate cancer. Screening through MRI can help prevent unnecessary biopsies and over diagnosis, according to Prof Barentsz. He stressed that using MRI for screening needs to be "cheap and fast" in order to be effective. Prof Barentsz said that there was still the need for better data to optimise screening strategies, including MRI. However, he hopes that MRI screening will be available within the next two years in the Netherlands, pointing out that the Swedish health service has begun to screen using MRI for patients with a PSA of greater than 1.0.
"The question is do you go that far, but the future will tell," he said.