You are reading 1 of 2 free-access articles allowed for 30 days
Proposals on consultant contract 'doomed to fail' – IHCA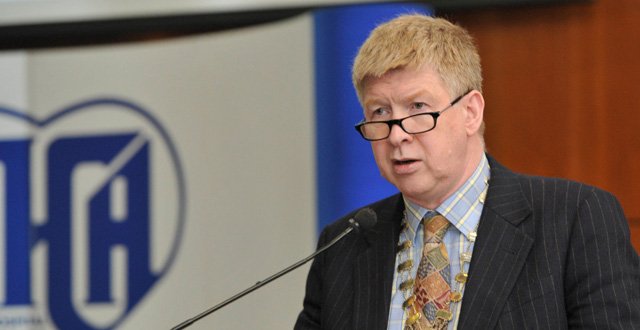 Dr Gerard Crotty, President of the IHCA, said: "These revised proposals are doomed to fail because they discriminate against highly-trained specialists who are in short supply and highly sought after in other English-speaking countries. In October 2012, the State singled out new entrant consultants for an additional 30 per cent salary cut on top of the other disproportionate cuts that had been imposed on consultants at that time. The IHCA has consistently stated that nothing short of a full reversal of the 30 per cent cut should be offered. The revised proposals do not restore parity and they will drive doctors in training to seek employment opportunities abroad.''
According to Dr Crotty, the proposals are "another attempt" by the State to breach the terms of the 2008 Consultant Contract. "The IHCA, which represents over 85 per cent of all hospital consultants, has not been consulted on these proposals, therefore no meaningful discussion on new entrant consultant contracts can possibly take place while continually ignoring such a large representation."
Dr Crotty said there are over 200 consultant vacancies in acute hospitals and mental health services which can only be part filled by more expensive temporary staff "on an ad hoc basis".
The 30 per cent reduction in pay rates for new entrants in 2012 placed the starting scale at €106,000.
In October, IMO members rejected proposals from the Labour Relations Commission (LRC) for a revised pay scale ranging from €127,000 to €175,000 with a 12-year incremental scale. Under the proposals, the head of a department would earn up to €180,000, while the pay of a clinical director would reach a maximum of €190,000.
The latest proposals would reduce to nine years the incremental period to reach the top of the scale.
An IMO spokesperson said the Organisation's NCHD Committee and Consultant Committee are jointly recommending that members vote to accept the revised proposals.
The ballot closes on Tuesday, 27 January next.