You are reading 1 of 2 free-access articles allowed for 30 days
Promises made to be broken?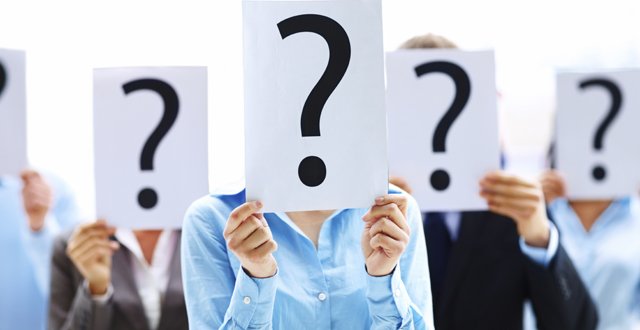 The new Programme for Government, published last week, promises what it calls a "decisive shift" in the health service towards primary care, something that the IMO, the NAGP and others have been calling for over many years. If the details are acted upon, the area of general practice could be in for some significant changes.
The Government says it has secured funding for 80 more primary care centres, while other promises, made in terms of building GP capacity to respond to wider patient needs, were already indicated earlier this year and the chronic care promises form a major part of the ongoing GMS talks. While it commits to free GP care for under-18s, no timeline is given, despite the fact that free GP care for under-12s is due to be rolled out later this year.
Capacity
"It is necessary also to build GP capacity to respond to patients' needs and provide access to x-rays, ultrasound and other investigations, as well as the expansion of chronic disease management in general practice," reads the Programme.
"General practice needs a new contract to address its changing role in delivering chronic care within the community and to allow it play its part in addressing the challenges that face the health service. The contract is under negotiation and the Government will work with doctors' representatives to successfully conclude discussions."
In a line that will be of interest to both pharmacists and GPs, the Programme also promises that "within two years, we will expand the role of community pharmacists in managing the health of their patients and medicine prescription". As revealed in the last issue of the Medical Independent, former Minister for Health Leo Varadkar had confirmed that pharmacist prescribing was still on the horizon.
Simon Harris, Minister for Health
Mandated
Problems regarding recruitment of GPs in rural general practice and deprived urban areas have been to the forefront of debates around primary care in the last year.
In a major change to how GPs work within Irish public health services, the Programme document states that the HSE will be "mandated to employ GPs on a salaried basis where needed and put in place support structures and staff".
The Programme promises that there will be an increase of GP training places by 100 over the next five years to 259 annually, which was already announced during the Election.
In relation to the promises on primary care in the Programme, the IMO voiced scepticism. "The IMO is committed to the concept of universal healthcare, to the resourcing of general practice and the delivery of chronic disease in general practice, to keeping doctors in Ireland and providing a consultant-delivered service but this Programme, while heavy on aspirations, is very light in terms of concrete plans and a real vision for our public health services," said IMO President Dr John Duddy.
He had further criticism over what he said was a lack of ring-fenced funding for health investment and service development but "an underlying movement towards privatisation of our public services".
Dr Duddy has called for a meeting between the IMO and the new Minister for Health Simon Harris to discuss priorities for the coming months.
The NAGP was more welcoming of the proposals relating to increasing primary care capacity, though it added that consultation and negotiation with doctors' representatives is crucial.
Dr Emmet Kerin, NAGP President, said: "I welcome the Government's plan to increase GP capacity. If properly resourced, GPs are ideally positioned to provide for chronic care management supported by pathways, which would include diagnostics, physiotherapy, dieticians, occupational therapy, and all primary care partners in the community. This would allow patients to be treated locally and reduce the number of patients forced to visit busy emergency departments and outpatient clinics. Currently, we have a GP contract based around disease management but we need to move this to a contract, which focuses on preventative medicine. We therefore welcome the call for a new GP contract in the Programme for Government."
Dr Kerin continued: "The NAGP must be engaged in this process to allow GPs to have a voice in how primary care is reformed… A transformation fund to support the role of primary care must be established, with ring-fenced funding for GP-led primary care".
The NAGP welcomed the potential of salaried GP posts in areas of unmet need and said it looks forward to working with the Government on this proposal.
Dr Kerin also welcomed the extension of medical cards to all children receiving the Domiciliary Care Allowance. "The NAGP are delighted to the Government included their proposal for this extension, which they sought last year."
Sugar levy
Outside of primary care there are some broader public health goals that stand out in the document, with a commitment to provide to every child under 12 a comprehensive preventive dental health programme.
Obesity campaigners will most likely welcome the plan to introduce a "health levy" on sugar-sweetened drinks.
There is talk of the "possible extension" of the Emergency Aeromedical Service to night-time and the new Government will also undertake a "national hospital bed capacity review" for the nation's emergency and acute services.
HSE
On the macro health policy level, there has already been a public political row over the Programme's plan to dismantle the HSE and evolve "it into a Health Commission".
Details of what this Commission will look like are sketchy at best in the Programme; instead, there is more talk of an increasing role for the Hospital Groups as they morph into independent Trusts.
Managers at these Hospital Groups and elsewhere may be interested to read about the need to ensure that all mangers and CEOs "are educated to Master's in Business Administration" and a warning that "we will provide for the temporary transfer of management of hospitals to another provider where there are consistently poor outcomes, [bad] patient experiences and financial management". Who this other provider may be is not made clear in the details of the Programme.
The new Minister for Health has already been out in front of the media strongly pushing his hope for cross-party agreement for a 10-year health plan, which is also mentioned in the Programme. However, universal health insurance is noticeable by its absence.
Time will tell if these ambitious plans become a reality.