You are reading 1 of 2 free-access articles allowed for 30 days
Progressing a national model of care for eating disorders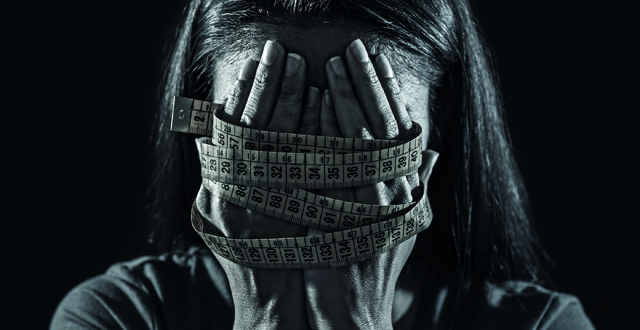 The first national model of care for eating disorders is expected to be launched by early 2018. It will advocate the development of specialist multidisciplinary teams for eating disorders within mental health services, which was recommended in A Vision For Change over 10 years ago.
Over the past two years, the model has been in active development within the nascent HSE National Clinical Programme for Eating Disorders. The Programme established a working group and engaged with the College of Psychiatrists of Ireland and Eating Disorders Association of Ireland, Bodywhys, to develop the much-anticipated document. Clinical Lead of the HSE programme Dr Sara McDevitt told the Medical Independent (MI) it is due to be formally launched by early next year.
Under the plan, eight eating disorder service 'hubs' will be established nationally with each comprising a specialist team for child and adolescent mental health services (CAMHS) and a specialist team for adult services. Four hubs will be designated as "major hubs" located in Dublin (two), Cork and Galway, according to a HSE response to Fianna Fáil Spokesperson for Mental Health Deputy James Browne.
Dr Sara McDevitt
A HSE spokesperson told MI an additional €1 million has been allocated this year for development of mental health services for people with eating disorders. This follows a €1.8 million investment in 2015 and 2016. The funding has been "ring-fenced" to start the development of three major hubs and approved posts for two CAMHS specialist eating disorder teams and one adult specialist eating disorder team.
The adult team will cover Community Healthcare Organisation (CHO) 6 (Wicklow; Dun Laoghaire; Dublin South East), CHO 7 (Kildare/West Wicklow; Dublin West; Dublin South City; Dublin South West) and part of CHO 8 (Laois/Offaly; Longford/Westmeath; Louth/Meath) by extension of the existing service at St Vincent's University Hospital (SVUH), Dublin.
One of the CAMHs teams will cover the same area as the above adult service and be based at Linn Dara CAMHS inpatient unit in west Dublin; the second will cover CHO 4 (Cork and Kerry) and be based in Cork.
The plan is to pursue funding each year to gradually develop a national network in this vein, Dr McDevitt told MI.
She said most mental health teams have a member trained in family-based treatment (FBT) or cognitive behavioural therapy-enhanced (CBT-E), which are specialised therapies for eating disorders in adolescents and adults respectively.
However, this model is not sustainable as trained staff may move away, go on leave or be promoted. Almost 200 health and social care professionals are trained in either of these therapies "but they are operating within the general teams rather than a specific team".
Data
Development of an eating disorder is multifactorial involving genetic and environmental factors.
Lifetime prevalence of the three main eating disorders (anorexia nervosa (AN), bulimia nervosa (BN) and binge eating) is around 4 per cent (National Institute of Mental Health (NIMH)). In Ireland, this equates to 188,895 people having an eating disorder at some point in their lives (based on the 2016 census population of 4,722,364). In 2015, there were 35 adult eating disorder related discharges from HSE psychiatric inpatient units nationally and 34 discharges of under-18s. There were also 62 adults and 145 children discharged from HSE acute hospitals with a primary diagnosis of an eating disorder in that year (source: Hospital in Patient Enquiry Scheme (HiPE)).
A HSE spokesperson commented: "Although the gender gap has narrowed, eating disorders remain more common in females, particularly for AN and BN where prevalence rates are three times higher in females." (NIMH, 2012)
Male eating disorders are considered to be traditionally under-recognised and under-diagnosed and are estimated to account for 25 per cent of cases with AN/BN and 36 per cent of those with binge eating disorder.
Subclinical forms of eating disorders are also common and are potentially equally disabling in terms of impact on function, according to the HSE.
However, it is not possible to establish accurate figures for overall presentations to HSE services, as people with eating disorders present in a variety of service settings and without a unique patient identifier.
Data from recent years suggests at least 300 families attend CAMHS specifically for eating disorders in any one month, said Dr McDevitt, who is a Consultant in Child and Adolescent Psychiatry based in Cork.
Over the last number of years, there has been an increase in the numbers of children and young people referred to CAMHS with eating disorders and this is reflected internationally.
Across age ranges, treatment in an outpatient setting is internationally recommended if clinically possible.
Inpatients
Adults requiring inpatient treatment are admitted to either mental health or medical wards. Nationally, there are only three dedicated beds for adult eating disorders, located at Elm Mount Unit in SVUH. These beds are under the governance of the HSE, which says the unit does not admit under-18s.
"The three eating disorder beds at SVUH are part of the regional psychiatric provision serving CHO 6 (Dublin Southeast and Wicklow). Over 90 per cent of patients who are referred to the eating disorder service are treated as outpatients. Any patient who needs more intensive inpatient admission is admitted as part of the three-bed complement, so the question about the waiting list for access to the beds does not really reflect how the beds are used," stated the Executive, in response to queries from MI.
There are four regional CAMHS inpatient units where about one-third of beds are dedicated to patients with eating disorders at any one time, said Dr McDevitt.
"There are quite robust inpatient programmes around re-feeding, psychological treatments and family supports…," she said of CAMHS inpatient care.
However, waiting times vary for access to CAMHS inpatient units and risk assessment measures are used to gauge clinical need. Patients with eating disorders presenting to CAMHS are often prioritised due to the nature of the illness and the fact they may be "quite physically unwell", said Dr McDevitt.
"But of course, as it is anywhere, there are waiting times and we can't respond as fast as we would like, but some of those cases would come in within a week, some of them could be much longer than that, depending on the individual needs."
Earlier this year, Linn Dara reduced capacity from 22 to 11 beds, due to difficulties recruiting psychiatric nursing staff. In September, graduate psychiatric nurses were recruited and as of the week beginning Monday, 13 November, 18 beds were occupied. Beds will continue to be occupied on a phased basis up to full capacity, the HSE informed MI.
Asked about the impact of psychiatrist and nurse shortages on access to CAMHS inpatient care, Dr McDevitt said, while she did not have specific information as to the national picture, "the recruitment issues are affecting all CAMHS services".
Data on waiting times specifically for people with eating disorders will be included in future evaluation of the model of care.
One of the key stated aims of the HSE's National Clinical Programme for Eating Disorders is providing timely access to a consultation.
Dr Brian Osborne, Assistant Director of the Postgraduate Resource Centre, ICGP, said access to CAMHS nationally is problematic. Where an urgent physical issue is identified through GP assessment of a paediatric patient, referral to a paediatric emergency department may be required.
"If the patient is stable from a physical point of view, then referral to CAMHS may be needed. The access to CAMHS throughout the country is unfortunately haphazard and so it is difficult to say what waiting times in each CHO area are," he informed MI.
"If there is an urgent case of a patient with an eating disorder it would be hoped that they would be seen within two-to-four weeks and I have had experience where this is the case.
"What might be classified as less urgent cases can be waiting six-to-12 months and perhaps longer. The problem, of course, is that less urgent cases can become urgent during that time and later interventions with, for example, family-based therapy, are less effective when delayed. Earlier interventions are associated with better outcomes and a higher recovery rate in later years."
Mortality
Nowadays eating disorders are highly treatable and Dr McDevitt believes this is an important message for society as misconceptions still abound.
Yet eating disorders also have the highest mortality and morbidity of all mental health conditions.
A figure of 80 deaths per year arising from eating disorders in Ireland has been widely reported in the national media. This is an estimate based on international figures. Deaths related to eating disorders may not be recorded as such in hospital settings, eg, categorised as death following cardiac arrest.
"When I go around and talk to people in hospitals, in almost every hospital somebody knows some cases [of eating disorder-related deaths], and of course there are some people who die in the community as well," said Dr McDevitt. Currently, recording methods surrounding deaths are "not robust enough".
There are no figures on the number of people who die having never presented for treatment for an eating disorder.
Sligo
In the absence of a nationally agreed and funded model of care, clinicians in various parts of the country have responded as best they can to ensure eating disorder patients have access to tailored care.
At Sligo University Hospital, the development of a small specialist team was triggered by a death of a patient with an eating disorder in the hospital several years ago.
Consultant Endocrinologist Dr Cathy McHugh is part of a 'pop-up' acute specialist eating disorders service for inpatient Management of Really Sick Patients with Anorexia Nervosa (MARSIPAN) in Sligo/Leitrim. The team also comprises of Eating Disorders Practitioner Ms Mary Harron (Sligo/Leitrim Mental Health Services), Consultant Psychiatrist Dr Ed O'Mahoney and Senior Dietician Ms Patricia O'Connor. The team has emerged and evolved through existing resources rather than new funding.
Dr McHugh told MI the development of this team was necessary to save lives.
Members of the multidisciplinary team are notified as soon as a patient with AN is referred or admitted. They work collaboratively with the patient, family members, nursing and care staff, while the patient is in hospital. There is an emphasis on providing continuity of care when the patient moves from the inpatient to outpatient settings.
Ms Harron, a therapist who also trained as a psychiatric nurse, told MI the service allows her to engage with patients at an earlier stage. Previously, patients with very low BMIs admitted to acute care may not have engaged with local mental health services. Patients may have been referred to Dublin for inpatient care and never re-engaged with community mental health services, she said.
She would not do full therapeutic work with an inpatient with a very low BMI. However, the therapeutic relationship can begin at an earlier stage with a team-based approach across acute-community boundaries. "So they are less likely to disengage once they are discharged from medical services, and they come straight into the mental health services," Ms Harron told MI.
Dr McHugh oversees the physical aspects of acute care. Patients present with very low BMIs (BMI <13kgs/m2 generally), and typically nasogastric (NG) intubation is commenced. Re-feeding needs to be monitored carefully to mitigate the risk of re-feeding syndrome, which can lead to potentially fatal shifts in fluids and electrolytes. Patients being re-fed during this initial period are very closely monitored.
After acute physical care, the emphasis shifts to the patient's mental health needs. Following discharge, the patient continues therapy under the care of Dr O'Mahoney and Ms Harron.
When the programme began at the hospital around three years ago, there were approximately three or four referrals annually for inpatient care. In 2017 to date, there have been 12 inpatients; eight adults and four children. The latter are treated on a paediatric ward and the team liaises with CAMHS in this respect.
One of the reasons for increasing referrals is that patients are being accepted from outside the hospital's so-called catchment area. Dr McHugh said it would be wrong to turn patients away, but she admits capacity to accommodate patients is stretched.
She recalled a GP outside the catchment area phoning her about a girl "dying before his eyes". Dr McHugh believes there are cases of people "dying at home", having never presented for care.
Once patients access treatment, however, they generally do well. Dr McHugh is currently gathering data on health and socioeconomic outcomes.
Ms Harron has a case load of over 30 patients, including a small number of males. She risk-assesses patients based on information received from the GP assessment. Contact will be made with the patient immediately if required. Overall, the aim is to conduct an assessment within four weeks following referral.
Ms Mary Harron
"Full recovery from an eating disorder is possible. Early intervention and detection are really very important," Ms Harron emphasised. "The patients I see tend to be high achievers, they tend to be perfectionistic, they are not reaching their full potential because their eating disorder gets in the way. Once they start to work towards recovery, most patients do extraordinarily well and go on to achieve amazing things." One of Ms Harron's patients, who provided her first-name as Ruth, spoke to MI about her experience (see panel).
Ms Harron commenced her post at Sligo/Leitrim Mental Health Services in 2011. A recent evaluation covering the years 2011 to 2016 suggests a four-fold increase in referrals since the service commenced in 2011. Many people are "still being referred with very low BMIs, which would often indicate that they have had an eating disorder for some time. They would be the people I would worry about – the people that might not get referred in because there might not be a service somewhere else".
Ms Harron has engaged with the HSE National Clinical Programme regarding its model of care and the Office of the Nursing and Midwifery Services Director, HSE, which is developing guidelines on eating disorders for nursing staff. These are really progressive documents, stated Ms Harron.
According to Dr McDevitt, the MARSIPAN model exists across a number of Irish hospitals and the Clinical Programme is providing relevant training to clinicians from mental health services and acute hospitals.
The Clinical Programme will also be meeting with healthcare professionals nationwide to discuss what is working and the challenges faced. In terms of deployment of extra dedicated resources, Dr McDevitt indicated that these will be organised in such a way to maximise caseload and build expertise.
"Designing a model of care based on best practice is hard to get agreement on, but easy in some ways compared with this challenge of what does it look like on the ground, which I think is our next job in the Clinical Programme."
Currently, there are no day programmes and these are part of best practice, she also noted.
Primary care
The role of primary care in relation to eating disorders will need to be examined and supported. There have been discussions with GPs around what they need to support screening and monitoring and this engagement will continue, said Dr McDevitt.
Dr Osborne of the ICGP said manpower is a huge issue for the specialty. There are currently 3,500 GPs and 1,700 practice nurses in Ireland, whereas in "better functioning health systems" there is a ratio of 1:1 GPs to practice nurses.
"Ireland needs 5,000 GPs and 5,000 practice nurses, to bring it in line with other health systems where the number of GPs per 100,000 population is in the order of 80-100, as opposed to 40-65, which is the case in most counties in Ireland at present. Due to the shortage of GPs, time is a major barrier to addressing the significant physical, psychological and social needs of these patients and their families," said Dr Osborne.
"It is also true that the wider primary care sector, including allied health professionals (eg, primary care psychology) require more resources, a case made by the ICGP at the Oireachtas Committee on the Future of Healthcare.
"GPs should be resourced to see patients in their own practice setting and also to collaborate with other health professionals in their own practices when appropriate."
The ICGP also strongly supports the expansion of electronic communication across the healthcare system to facilitate integrated care.
Meanwhile, Ms Harriet Parsons, Training and Development Manager at Bodywhys, says the organisation is finalising a guidance document on eating disorders for dentists and pharmacists. A comprehensive document for GPs is available on the Bodywhys website (www.bodywhys.ie). The organisation provides a number of supports for individuals affected by eating disorders, as well as for families, including peer-led resilience programmes for family/friends held in partnership with the HSE.
"That has been a big development in terms of our work over the last couple of years, and the feedback has been really excellent," Ms Parsons told MI.
"Carers want more than just support, they want to understand, they want to know what they can say, what they shouldn't say, they want to know how to cope."
Recovery from an eating disorder: One woman's experience
Ruth, who first engaged with the eating disorder service at Sligo/Leitrim Mental Health Services several years ago, had been an inpatient multiple times arising from an eating disorder. She says the community service led by Eating Disorder Practitioner Ms Mary Harron was a crucial support in helping her towards recovery.
Ruth had been an inpatient in a unit with a dedicated eating disorder programme. She emphasises to MI that she did not want to negate inpatient therapy, but in her case it "would only get me so far". It was a "bubble" where you were "protected", but this had its positive and negative aspects. "I'd get so far and then fall back," she explains.
"I found that another piece of work started when I got home," says Ruth.
She believes inpatient care has its place in treating eating disorders. "But in the long run, for me personally, getting well at home proved most successful."
Alongside specialist therapy, Ms Harron provided "very realistic and practical advice" around planning each day, outlines Ruth.
Ms Harron advised Ruth that the times she did not want to come to therapy were the most important occasions to come. Ruth says this advice struck a chord and she has always remembered it.
Ruth explains that an eating disorder is all-consuming, "you eat, sleep and breathe it, and very little else". In that respect, once you begin to let go of it there is a "void where the eating disorder was". She says it is important to find something to fill that void – a focus that one can devote positive energy towards. Ms Harron referred Ruth for equine-assisted therapy. Having always been an animal-lover, working with animals is an area that Ruth would like to explore professionally.
Ruth says she would see Ms Harron two-to-three times a week "when things were tough". The sessions were "catered to me and how I was doing". It then became once a month and now they keep in touch by phone every so often, such has been the extent of Ruth's recovery.
On aspects where healthcare professionals could improve their care to patients with eating disorders, Ruth says language is very important. In one psychiatric hospital she attended, which did not have a specialised eating disorder programme, some staff would occasionally remark to patients that 'you look fine' and 'you are okay'. "I think comments about weight and appearance should be avoided completely."
Ruth says she understands that people who have experienced eating disorders may want "to keep it very personal". But it is also important to hear people's voices, she says. Ruth has spoken to the media on a number of occasions to increase awareness of eating disorders and underline how people can make a full recovery.
During her worst times, "I would have loved to have seen somebody who had come out the other side," she tells MI.