You are reading 1 of 2 free-access articles allowed for 30 days
Prime directive: Guiding primary care into the future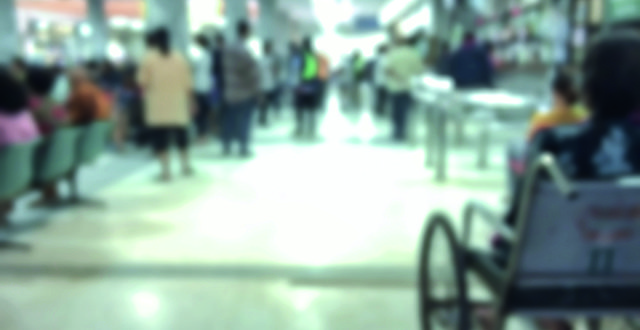 The estimated cost of expanding and strengthening primary care services for the next 10-year period is more than €1 billion.
That's according to Mr John Hennessy, HSE National Director, Primary Care, who spoke candidly during an interview with the Medical Independent (MI) about plans to revolutionise primary and community care.
The task is mammoth but if the HSE succeeds in its ambitious plan to expand and enhance primary care and community services, the health service as we know it could be utterly transformed in the future.
"If we carry on as we currently are, to cope with the activity that will be generated by population and demographics on its own, we would need to be building a new hospital every year for the next 10 years… so alternatives to hospital care have to be found," said Mr Hennessy.
The Cork native will be in the role three years this July and he has worked towards shifting the balance of healthcare in favour of primary care services as opposed to secondary care.
Mr John Hennessy, HSE National Director, Primary Care
"At the minute, you know as well as I do how skewed we are towards specialist services that tend to suck people in very early to the specialist arena," Mr Hennessy remarked.
"The objective of this programme would be to shift the balance slightly and strengthen that area of general practice, primary care and community care in a way that reduces the reliance people have on specialist parts of the system… specialists will be given the space to deal with the complex cases."
At the moment, significant expenditure is being pumped into specialist care and acute facilities and the consensus is that considerable activity could be moved into a primary and community care setting.
Mr Hennessy stated that "to move that activity represents a practical challenge, because you won't be able to move the resourcing currently in the acute system…It requires an up-front investment in the alternatives before you see the results."
According to Mr Hennessy, changes have already taken place as part of the plan to provide greater access to healthcare services at community level, with much more reform to come in the years ahead.
Primary care teams
Primary care teams (PCTs) are one of the crucial elements and enablers of the change plan, Mr Hennessy noted.
There are 484 PCTs in place currently and findings are due soon from research undertaken by the University of Limerick (UL), which will inform the work of PCTs.
A HSE review of PCTs commenced in 2015 but was later deferred to await the findings of the UL three-year study titled A Study about Primary Care and Primary Care Teams in Ireland.
In the past, the HSE has defined teams as fully functioning only if they have GP engagement.
In July 2014, there were 310 teams in operation but in July 2015, a HSE Performance Report stated that just 248 teams were functioning due to the non-engagement of GPs and a review around the definition of 'teams' was commenced.
Mr Hennessy said work was done on the definition of PCTs back in 2005, examining what constitutes a PCT and how to measure whether it is operational or not.
"I'm not sure it was wise to be doing that because it focused in on very specific things, like does it meet on a weekly basis and, if it did, it constituted a team, and if it didn't, it didn't. It's probably a bit of a narrow interpretation," Mr Hennessy said.
"I would be very supportive and strong in terms of the value of teams and clinicians working in teams," he added, stating it was the HSE's desire to see GPs as part of PCTs.
When asked about the issue of GPs not being paid for their participation in PCTs and whether this would feature in GP contract talks, Mr Hennessy said that the HSE will find a way to "enable it".
"Where it makes sense, there should be a multidisciplinary team approach to patient care. In some areas, this will work simply and can be convened and done in half an hour. You can deal with your complex patients… If they're not in the same building, the technology can enable it without disrupting the workplace for half a day," Mr Hennessy stated.
Some 10,500 primary care staff are directly employed by the HSE, which does not include GP, dentist and pharmacist contractors, all of whom Mr Hennessy said "will all break out into primary care teams eventually".
Primary care centres
According to Mr Hennessy, primary care centres (PCCs) are another important enabler of change, and in the last decade or so 100 centres have been established.
"We have over 700 primary care health centres at the moment around the country. They range from small, two-room facilities in the middle of nowhere to the large Ballymun- and Blanchardstown-type centres and they're in varying states; good, bad and indifferent conditions as well," Mr Hennessy noted.
Typically, 18-to-20 new PCCs come on-stream every year and currently about 24 new centres are under construction, including the 14 public-private partnership (PPP) centres due to open at the end of the year and next year. A further 53 centres are in the planning and design stages.
When asked about HSE plans to establish a total of 350 centres, Mr Hennessy said this would be the "outer limit of where we're going".
In addition, the label or name 'PCC' could be altered to reflect the nature of work undertaken in centres, Mr Hennessy noted.
"Even though these are termed 'primary care centres', I think in the future that label may need to change. They are health facilities. While most of these have mental health facilities included in them as well, we see that as a good thing — the more they become generic health facilities, the better in terms of bringing specialist interests out and conducting business in them and less emphasis on the traditional primary care interpretation," he said.
Diagnostic services
Most centres have been designed to house GP, mental health and other therapy services but the HSE also plans to introduce greater diagnostic services in centres.
The Living Health Clinic in Mitchelstown, Co Cork, and a few other centres are already offering diagnostic services and the HSE intends to increase capacity further.
"One of the things we're going with now is a lot more diagnostic capacity in primary care centres in the future," Mr Hennessy noted.
"One of the next top three things to develop out of the discussions with the GPs will be a significant move on improving access to diagnostics. The plan is to provide basic diagnostic services, such as x-ray and ultrasound, where they don't already exist.
"Local teams will determine what their requirements are on practical capacity accessible within a reasonable distance locally. The basis again is, what do we need to manage chronic conditions… what is it we need in order to manage those patients without having to send them to hospital?"
The move is likely to be welcomed by GPs, who have long criticised the lack of access to diagnostic services for public patients.
Mr Hennessy, however, did not provide any timelines for increasing diagnostic services or offer details on what the cost of such a development may be.
GP contract
Another huge part of transforming the delivery of healthcare is the GP contract.
If more activity is to be managed in primary care, GPs need a reimbursement system to finance the extra workload, Mr Hennessy stated.
They will also need greater resources in the form of extra practice nurses, technological support and a system that provides more allied health professional services.
So how have the negotiations been going to date?
"I think they're going well. The mood of the discussions with the GP interests is positive and I think everybody is taking a very constructive and practical approach to the issues involved," Mr Hennessy remarked.
"I think we have a good understanding of what the realities and the issues for GPs are and likewise, they have a very clear understanding of the constraints and the difficulties at our side. It's been very positive so far. At the same time, I wouldn't be complacent about it. I think we have to make sure that something is actually delivered and happens as a result of the engagement.
"It is always risky to put timelines on things but my sense of it personally is that we have to make progress in the current round of Estimates, which is the Estimates for 2018, even though we may not have reached a conclusion to the contract negotiations. I think GP unions understand that and are sympathetic to it.
"We could use up a lot of time when progress could be made on some of the issues we are on fairly clear agreement on, which is primarily around the opportunities for greater management of chronic illness and comorbidity in primary settings, improving access to diagnostic facilities for GPs and providing more practical supports and enhancements to GP practices in the form of more GPs and more practice nurses and more technology."
And what of the NAGP's role in the contract negotiations — could agreement be reached without the consent of both the IMO and NAGP?
"If I were to be absolutely frank about it, it would certainly be easier if we were dealing with one single entity. But it's not unusual for there to be more than one. If we're meeting with nurses, for instance, we're meeting with the INMO, SIPTU and with IMPACT as well…it's not a huge problem for us and we'll deal with it in a pragmatic way," Mr Hennessy outlined.
"We'd hope to get to agreement with both sides. Our approach to other grades and other areas would be to reach agreement, as it's almost pointless reaching agreement with one and not the other. You can't have facilities with half the staff doing something and the other half not. So it wouldn't be practical for us to conclude something with one group and not the other."
Oireachtas Committee
At press time, the final report from the Oireachtas Committee on the Future of Healthcare was imminent and will undoubtedly have a bearing on GP contract negotiations and future plans for the development of primary care.
Mr Hennessy is well aware of this and said it is important that both the 10-year roadmap for healthcare that the Committee produces and the HSE future vision for primary care are aligned.
"It is a concern but it's important they are aligned. The Oireachtas report will be out in the next month or so. It shouldn't hold us up in terms of the GP contract. It's important we're reconciled with the vision of the future for healthcare in Ireland. I'm not hugely concerned we're going to be out of line with the direction because certainly everything we've heard so far and most of the communication that's been going to the Committee has been supportive of that model of developing the primary systems."
Technology
Developing primary and community care systems will not be possible without significant investment in technology support infrastructure.
Individual health identifiers, electronic referral services and electronic health records are just some of the elements that will feature in future primary care systems nationwide, but technology will also play a role in patient participation, Mr Hennessy believes.
"We are coming from a very low base and we do know that. We appreciate that the expenditure on technology in healthcare has to increase dramatically.
"The other dimension that we'd like to see more of, as this develops, is more patient participation. The technology is a huge dimension there. The apps and the wearable devices will be part of chronic disease management in the future."
He added that general practice is already well automated and that the HSE would be hoping to work with existing systems in a way that integrates general practice with HSE systems so that they communicate well with each other to allow doctors to refer in a straightforward fashion.
Furthermore, technology should allow data to be captured in a way that doesn't consume too much time for clinicians, Mr Hennessy underlined.
Community Intervention Teams
Meanwhile, there are also plans to expand the Community Intervention Teams (CITs) network to achieve national coverage.
Currently, there are 13 CITs in operation (not including a CIT established on a short-term basis in Sligo), all of which are almost at capacity, Mr Hennessy revealed.
"A further eight teams would be required to deliver nationwide coverage, in addition to the next phase of expansion for teams, which currently are close to capacity," Mr Hennessy outlined.
Costs vary but annual running costs for a typical CIT are about €500,000, he added.
"CITs are a really exciting development in that bigger concept of primary care providing a more total service… CITs are the embodiment of the change in moving community services to a seven-day week service."
Mr Hennessy said coverage is light in areas like the Midlands, North West, parts of Kerry and West Cork and it is these regions that will be targeted for new CITs.
Community Healthcare Organisations
Currently, there are no GP leads in place within Community Healthcare Organisations (CHOs), despite HSE plans to have 105 GP roles within the CHO governance system.
The HSE has stated that it is not yet clear whether the roles will form part of GP contract discussions or separate negotiations.
Mr Hennessy said it is still the HSE's intention to have GPs playing an integral role in CHOs and that progress in establishing GP leads had slowed due to the delay in getting contract negotiations up and running.
"The intention was that general practice would be well represented across the entire structure and would be central and involved in planning and organising and managing delivery," Mr Hennessy noted.
"The reality of it is that it became a conditional thing that we'll have the contract first and then we'll talk about participation in structures.
"I think it will need a little bit more time and some progress on the contract generally to enable it, but as an objective it's a very high priority and very desirable to have practicing GPs involved in structuring services."
Mr Hennessy added that, where possible, CHOs were aligned with Hospital Groups but he emphasised that it wasn't an overriding criteria that they were all aligned.
"The focus traditionally has been on structures and we've been through a number of different phases of restructuring, and while that is necessary… it tends to distract a lot from where the focus should be, which is on frontline delivery where the patient and the client experiences the service. The risk is, you can put all your focus on the top-line structures when what matters most to people is how they experience healthcare."
In addition, the HSE and Government are aiming to increase the overall number of GPs in training annually in order to boost GP numbers nationally.
"We need more GPs and we need to increase the numbers and we'll be doing everything we can to ensure that we achieve that," Mr Hennessy stated.
Future
So when will the plan be realised?
"It is going to need the bones of 10 years to grow the numbers of GPs… in terms of the expectations, I think it's important for people to know it will take time to grow the numbers of GPs in practice. It will take time to change the ratio, for instance, of practice nurses to what it currently is to what we need it to be," Mr Hennessy outlined.
"It will take time because there aren't huge numbers of occupational therapists or psychologists or speech therapists… we've got to grow that and build that infrastructure."