You are reading 1 of 2 free-access articles allowed for 30 days
PrEP-ing for HIV prevention in Ireland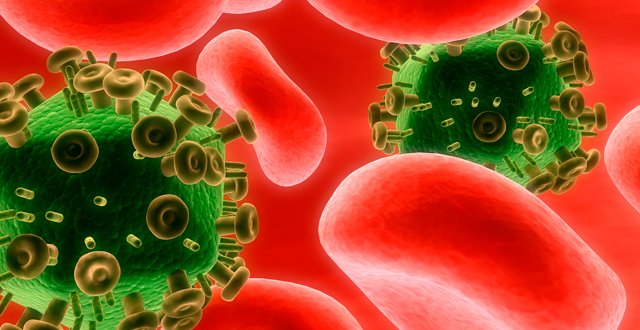 A recent memo to healthcare professionals sent on behalf of the HSE's Working Group on HIV pre-exposure prophylaxis (PrEP), discouraging them from directing patients to the activist-led website www.iwantPrEPnow.co.uk for information on sourcing pre-emptive antiretroviral therapy online, is a talking point among campaigners advocating for access.
The memo outlined concerns expressed by the Health Products Regulatory Authority (HPRA) about the authenticity of some websites listed on www.iwantPrEPnow.co.uk as suppliers of medication. However, the memo added that "we have no further information on which websites at this time".
Minister for Health Simon Harris
In Ireland, an unknown number of people are accessing generic PrEP online, primarily men who have sex with men (MSM). This is due to the strong evidence that has emerged supporting PrEP for populations at high risk of HIV and allied to the cost of Gilead's licensed medication Truvada (which costs upwards of €400 for a one-month supply). Truvada (emtricitabine and tenofovir disoproxil fumarate) is not currently reimbursed by the HSE for the PrEP indication and, in the meantime, demand is growing.
"Most of our gay patients are looking for it," Dr Shay Keating of the STD Clinic at Harold's Cross Surgery, Dublin, told the Medical Independent (MI).
According to the recent memo, the HPRA was also stating concern about the origin and authenticity of a supply of the generic preparation Ricovir EM from Mylan, which had recently been seized by Customs and Excise. "They are working with Mylan to determine the legitimacy of the origin and supply of the medicine," stated the note, which added that the HPRA's investigation would not include checking the components of the products seized.
www.IwantPrEPnow.co.uk says it does not list a PrEP supplier until it has been verified as bona fide. It has worked with the highly-respected NHS Dean Street Clinic in London, one of Europe's leading HIV and sexual health centres, to allow for therapeutic drug monitoring. Research that was conducted at Dean Street showed no evidence that the drugs were not genuine and it no longer considers it necessary to test PrEP drug levels routinely. Dean Street provides a link to www.iwantPrEPnow.co.uk on its website, where the clinic states: "We recommend that people only take generic versions of PrEP that have been approved by the US Food and Drug Administration (FDA). www.iwantPrEPnow.co.uk has a list of FDA-approved PrEP drugs." In the UK, prescription medications may be ordered online for personal use (a prescription is required) whereas in Ireland, it is against the law to supply prescription medicines by mail order (including through the Internet).
Mr Andrew Leavitt of Act Up Dublin, which wants urgent action on Ireland's rising HIV rates, told MI the memo on behalf of the HSE PrEP Working Group has had a "chilling effect" on healthcare providers who previously discussed www.iwantPrEPnow.co.uk and wrote prescriptions for PrEP.
The memo also represents another twist in a convoluted saga that has separately seen Gilead launch a legal bid to prevent generic PrEP entering the Irish market (injunction applications against other companies are due before the High Court). According to Gilead, it reserves the right to protect its "intellectual property" in regard to Truvada. The European patent for Truvada expired in July 2017, but in countries where it has a supplementary protection certificate (SPC), the company says this extends its intellectual property rights until 2020. Meanwhile, the validity of its SPC is to be considered at the Court of Justice of the European Union following referral by a UK court.
Prevention approach
The action plan for the National Sexual Health Strategy 2015-2020 commits to prioritising, developing and implementing guidance to support clinical decision-making regarding "the appropriate use of antiretroviral therapy in HIV prevention". PrEP is understood to be implicit in this action point.
HSE National Clinical Lead for Sexual Health Dr Fiona Lyons supports the position of the World Health Organisation (WHO), adopted in 2015, which recommends that PrEP be offered to populations at significant risk of HIV as part of a combination approach. This recommendation expanded on 2014 WHO guidance to offer PrEP to MSM. According to the WHO, its most recent recommendation followed "further evidence" of the effectiveness of PrEP, which "should be seen as an additional prevention choice based on a comprehensive package of services".
Dr Fiona Lyons, HSE National Clinical Lead for Sexual Health
In Ireland, the need for every weapon in the arsenal of HIV prevention has come into sharp focus in the context of rising HIV notifications over recent years. Some 512 people were newly diagnosed as living with HIV in 2016, compared with 485 in 2015, according to the Health Protection Surveillance Centre (HPSC), and this increase has particularly concerned MSM.
Legal advice
In July 2016, Dr Lyons, a Consultant in Genitourinary and HIV medicine, obtained legal advice on accessing medicines over the Internet and related issues in the context of PrEP.
She asked whether there was a legal impediment to an individual accessing medication over the Internet with a prescription. The lawyers responded that there is no law in Ireland prohibiting an individual patient from accessing medicine via the Internet with a prescription. However, according to the response, it is a criminal offence to obtain prescription medicine without a prescription. It is also a criminal offence to supply medicines by mail order, even if that patient had a valid prescription in respect of those medicines, outlined the legal advice.
Dr Lyons asked whether there was a legal impediment to a physician providing information about PrEP resources (iwantPrEPnow.co.uk was exampled) as part of an overall discussion about HIV prevention, where the resources may include how to access medication over the Internet.
According to the legal advice, a physician may provide information about PrEP resources as part of an overall discussion about HIV prevention, where the physician believes the resources to be factually correct, evidence-based, not misleading and believes it to be in the best interests of the patient to be informed of such resources.
It falls to the Medical Council to "regulate this duty on the part of the physician and any perceived misconduct in this regard is a disciplinary matter to be addressed" by the Council.
Dr Lyons also queried whether there was a legal impediment to a physician providing an individual with a prescription where it will be used to source medication over the Internet. According to the response: "A physician is not under a legal obligation when providing a prescription to either state where the medicine is to be sourced, or to satisfy himself/herself that a patient is not sourcing the medicine online." Further, the Council's ethical guide does not require a physician to satisfy himself/herself that prescribed medicines will not be sourced over the Internet. The full legal advice is available in the appendix of Action plan: Response to the national increase in HIV and STIs in MSM: 12th June, 2017 on the website of the HPSC.
A HSE spokesperson told MI that "early practical advice" was circulated in September 2016 via the Society for the Study of Sexually Transmitted Diseases in Ireland (SSSTDI) and Infectious Diseases Society of Ireland (IDSI) in relation to PrEP in Ireland. "This provided advice on the legislative and ethical framework in relation to provision of information on the informal use of PrEP in Ireland."
According to the HSE, the Medical Council was approached in June 2016 regarding the ethical code of conduct in respect of HIV PrEP. "The response received outlined general advice in regard to [the] professional and ethical code of conduct for registered medical practitioners, in line with the Medical Council's Guide to Professional Conduct and Ethics for Registered Medical Practitioners (8th Edition 2016)," said the spokesperson.
Meanwhile, a HSE guidance document for clinicians on PrEP has been out to consultation with the HSE PrEP Working Group. This is now being finalised and will be circulated to healthcare professionals in "the coming weeks", said the HSE's spokesperson.
HPRA
The recent memo on behalf of the multi-stakeholder PrEP Working Group followed a meeting between Dr Lyons, her colleague Dr Susie Clarke and the HPRA to discuss the Authority's "concerns in relation to generic tenofovir/emtricitabine preparations that have been seized by Customs and Excise and handed over to them and the investigations that they have undertaken to date".
The memo recommended that the HPRA's concerns be brought to the attention of patients "that you see who disclose that they are sourcing generic PrEP preparations online".
In addition, clinicians were asked to "encourage those you see who are sourcing generic PrEP preparations to attend services and continue to attend services for monitoring whilst taking PrEP". Moreover, it recommended "that you do not direct patients to www.iwantPrEPnow.co.uk for information on sourcing PrEP". The memo stated that "if there is a need to do TDM [therapeutic drug monitoring], this can be explored".
Mr Leavitt of Act Up Dublin acknowledged that the HPRA has a legal remit in respect of prescription medications by mail order. He said he has "a lot of respect" for people in the HSE working to advance PrEP access, but he urged the Executive to introduce and resource support services for people sourcing PrEP online (eg, renal function monitoring). Mr Leavitt also queried why the HPRA is reputedly not testing PrEP seizures and he expressed "complete confidence" in www.iwantPrEPnow.co.uk.
The co-founder of www.iwantPrEPnow.co.uk, Mr Greg Owen, expressed upset at reports from Ireland, insisting that the site had done its homework. "To hear this and to see this is appalling," he informed MI.
Mr Adam Shanley, who works extensively in the area of MSM health in Ireland, told MI: "The HPRA have raised concerns about the authenticity of PrEP being sourced online but in doing so, have presented no firm evidence that would suggest that anyone in Ireland has received anything but the genuine drug. Further, they have stated that they do not intend on doing any testing of the drugs to confirm or deny their concerns. The actions of the HPRA has resulted in the main recommended supplier of generic PrEP suspending deliveries to Irish addresses. In addition, it has caused undue concern about protective levels against the virus and unwarranted anxiety for many MSM who are trying to take positive action towards their, and their partners', sexual wellbeing."
Mr Adam Shanley, sexual health advocate
Mr Shanley referred to an "ever-increasing urgent need" for PrEP access. "We need a speedy and positive outcome from the ongoing review of Truvada in the National Centre for Pharmacoeconomics so that the drug becomes reimbursable [for PrEP] through the health service. In the meantime, access to generic preparations of the drug through appropriate means should be made available to stem the ongoing HIV crisis we find ourselves in."
A service that "offers the necessary baseline testing, education, support and monitoring is essential and should be considered among the priorities of creating immediate access to PrEP", he added.
"We are still waiting to hear from the Minister for Health Simon Harris on this issue," continued Mr Shanley. "His silence on this topic is an indictment to his position and the health of men who have sex with men in Ireland. I welcome comments made by An Taoiseach [Leo Varadkar] in Canada recently stating that advances in sexual health is a priority for him at home and internationally. I ask that An Taoiseach personally intervenes in this situation and makes PrEP and the health of MSM his main priority in this respect."
Seizures
A HPRA spokesperson said there have been 24 detentions of PrEP products, totalling 2,190 tablets, since January 2016.
"The investigation to determine whether these particular seized products are falsified, counterfeit or genuine is ongoing. The HPRA, in conjunction with the HSE's Public Analysts' Laboratories, do analyse some of the products that they detain. However, it is not always possible for the HPRA to perform analysis on every product that it detains, considering over 670,000 dosage units of illegal products were seized by the HPRA in 2016 alone."
The HPRA did not provide further details around which websites listed on www.iwantPrEPnow.co.uk it has concerns about. "The HPRA is aware that PrEP medicines are being supplied online, in contravention of Irish legislation," its spokesperson outlined. "The HPRA continually recommends that patients do not seek to purchase prescription medicines that have not been prescribed by a medical doctor and dispensed by a registered pharmacy. When purchased online, there can be no guarantee as to their safety, quality or efficacy, in addition to the health risks for persons seeking to self-medicate."
The spokesperson said that "protecting and safeguarding public health is a key priority for the HPRA".
NHS
Meanwhile, a large PrEP impact trial by NHS England is designed as a medicinal product assessment of emtricitabine and tenofovir disoproxil. It falls within an exemption in the UK Patents Act and will utilise Ricovir EM provided by Mylan. Increased prevention, diagnosis and treatment programmes are leading to falling HIV infection rates in England and the trial will assess the full additional potential of PrEP by "gathering clinical evidence on optimal targeting, uptake and implementation on a large scale".
NHS England says the lessons learned will inform "follow-on routine commissioning".
The 2017 HSE National Service Plan included as a priority action the commencement of work on a National PrEP Demonstration Project. This proposed project, which appeared to depend on obtaining drug donation and funding from existing resources, is not being pursued, although the HSE is doing preparatory work on PrEP.
Mr Leavitt urged Gilead to offer Truvada at a "price that is affordable" to national health services. He also wondered whether the HSE has examined NHS England's approach involving an impact trial and generics: "This was the whole point of the impact trial — the trial structure allowed them to use generics. Did it come up in Ireland; was it explored?"
On whether it is considering accessing generic forms of PrEP, the HSE said: "There is a standard national process for the pricing of generic medicines which hold a marketing authorisation. The HSE does not play any role in company decisions in relation to the marketing of products in Ireland and does not comment on the plans or otherwise of generic suppliers."
The HSE said it has a standard process for accepting applications for pricing and reimbursement of a new medicine or of an existing medicine for a new use. "The HSE is currently following the standard decision-making process regarding reimbursement for the PrEP indication through the National Centre for Pharmacoeconomics (NCPE)."
In June, Gilead submitted a rapid review dossier to the HSE Corporate Pharmaceutical Unit. The NCPE has requested a full pharmacoeconomic evaluation and a submission from Gilead is awaited.