You are reading 1 of 2 free-access articles allowed for 30 days
Plain speaking, plain packaging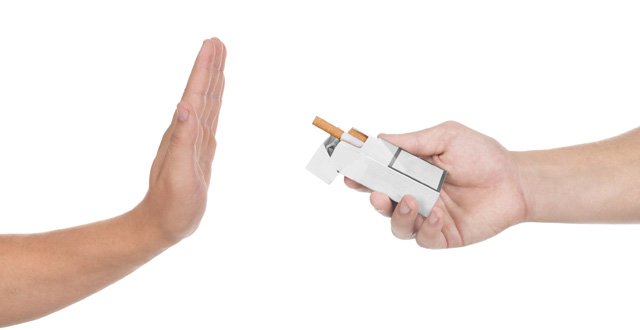 The cigarette plain packaging campaign has all the elements of a David and Goliath-like battle, pitting Ireland against global tobacco giants in an epic struggle to protect citizens from the scourge of cancer and other diseases. But so far, Irish healthcare is coming out on top and the campaign is already yielding tangible results, even as the tobacco industry vows a counter-attack.
Children and Youth Affairs Minister Dr James Reilly, who spearheaded the plain packaging drive in 2013 when he was Minister for Health, tells the Medical Independent (MI) he is confident the campaign will prevail, saving thousands of lives. Ireland became the second country in the world and the first in Europe to enact plain packaging legislation in March. It has also set a target of being effectively smoke-free — less than 5 per cent prevalence — by 2025.
Dr Reilly says his optimism is based on the compelling health arguments against smoking and the support for the campaign across the country. "The tobacco companies may have billions and billions of euro," he says, "but we have truth and the Irish people with us."
None of which is surprising, given the chilling statistic the Minister cited a number of times during the interview. Smoking, he says, is killing 5,200 Irish people prematurely each year, or 15 people each day, and several thousand more across Europe. Smoking also costs Ireland's health sector more than €650 million a year and Ireland's smokers start smoking at the youngest age in Europe — at just 16 years old on average.
"I'm very pleased with the level of support we've received with this measure, both from society generally and the NGOs and especially right across the Dáil and the Seanad from both sides, the opposition and the Government," he says.
'Protect our children'
"I think we have a firm realisation in this country about the harm that smoking does — 5,200 of our citizens die every year prematurely because of this killer addiction. Plain packaging, together with other measures we have taken, will help to reduce the incidence of smoking and in particular protect our children from ever taking it up, which of course will lead to this habit dying out eventually."
Dr Reilly tells MI that personal and professional experiences have motivated him in the campaign. "I've been aware of the damage that cigarettes cause and smoking causes since I was a medical student. I have seen it close up and personal in my family with my brother, who was a doctor and who smoked, dying from lung cancer and my father, who was also a doctor, getting a stroke at the age of 66 and spending the last 14 years of his life blind.
I have seen it up close and personal in my family with my brother, who was a doctor and who smoked, dying from lung cancer
"As a doctor, I have seen so much suffering and so many families bereaved and the evidence is irrefutable that this agent, tobacco, kills one-in-two who use it habitually; 5,200 people die in our own country every year and several hundred thousand people across Europe. In fact, 700,000 Europeans die because of it every year — that's the population of Amsterdam dying every single year."
Tobacco companies
But such statistics didn't deter the tobacco companies from launching their own campaign in Ireland and in other the EU countries to try to stop the Minister in his tracks. The first obstacle Ireland had to overcome, however, was a 2001 EU directive then in force that did not allow picture warnings on the front of cigarette packets.
A draft directive that would make plain packaging far more effective and legally sound was progressing slowly through the European bureaucracy. But when Ireland held the Presidency of the EU in 2013, it secured the backing of other countries in having a new directive passed that allowed warnings, including pictures, to occupy 65 per cent of the front and back of the packet and specifically allowed countries to introduce plain packaging.
"It was only when the directive made its way to the European Parliament that we saw the full power and influence of the tobacco industry at work," Dr Reilly emphasised at the recent World Conference on Tobacco and Health in Abu Dhabi. "Leaked tobacco industry documents show that 161 lobbyists were hired and millions of euro was spent by one tobacco company alone. Members of the European Parliament complained that the scale of lobbying on this directive was unprecedented… thankfully, the tobacco industry's lobbying was not successful in diluting picture warnings or the right of member states to introduce plain packaging."
Armed with the new EU directive in Brussels, progress speeded-up back in Dublin. But as the march to legislative victory on plain packaging looked unstoppable in the Dáil, the tobacco companies upped the ante. JTI Ireland, owner of the Benson & Hedges and Silk Cut brands, fired-off a legal missive to Ministers Reilly and Leo Varadkar, instructing them to halt the legislation or face a High Court claim for damages.
The tobacco companies may have billions and billions of euro, but we have truth and the Irish people with us
It instructed the Ministers to halt parliamentary passage of the Irish legislation while a British case in Europe's highest court was continuing. "For these reasons, please undertake to us as soon as possible and, in any event, on or before 20 February 2015, that no steps will be taken to enact the Bill pending the outcome of the reference to the Courts of Justice of the EU by the High Court of England and Wales," warned the letter, which was also copied to the Taoiseach.
"If this undertaking is not forthcoming," it went on, "JTI proposes to issue proceedings challenging the competence of Ireland to enact this legislation and, in the absence of an appropriate undertaking in relation to the legislation pending the outcome of these proceedings, will seek such relief as is appropriate from the High Court."
JTI was joined in its efforts to impede the legislation by John Player & Sons and Philip Morris International, which sent similar letters to the Irish Government via their lawyers. But their entreaties failed and within days the legislation passed both houses of the Oireachtas, making Ireland the European leader in the plain packaging campaign.
Dr Reilly tells MI the actions of the tobacco giants were to be expected and he was not concerned. His main concern, he said, was in ensuring the health of Irish citizens by deterring them from smoking, especially children.
"I'm very concerned as Minister for Children and Youth Affairs that young people should never take up this killer habit. And I know if they see in front of them, the reality of what cigarettes do, as depicted by plain packaging with graphic images of the various cancers and lung conditions and cardiovascular diseases that this causes, that they will be dissuaded from ever taking it up.
"I say that because the Irish Cancer Society did a study in relation to this with young children, showing them the nice, shiny pink and white and blue boxes and the children found them attractive and they wanted to hold them and play with them but when they showed them the plain packaging, they recoiled in horror.
"So I believe this will equally remind adults who are already addicted of the damage they are doing to themselves and the fate that awaits one-in-two of them, should they continue. When plain packaging was introduced in Australia, it increased a desire to quit among those who smoke and they now have the lowest incidence of smoking since their records began, with the greatest increase in the last two years since they brought in plain packaging."
Asked if he was concerned about any further threats of lawsuits from tobacco companies, Dr Reilly says the Government was prepared for any such moves and would not be intimidated.
"We're preparing for that [legal action] because we have anticipated it. We will not be intimidated. We are a sovereign state. We absolutely reserve and protect the right to have a public health policy that protects our citizens and in particular, our children. We know that the tobacco industry uses various methods of intimidation and certainly the letter from Japan Tobacco International, which demanded that we give a written assurance that we cease the progress in this Act by 20 February, couldn't be construed as much else."
He says the Government had received further letters since from Imperial Tobacco and from Philip Morris International through their varying solicitors' firms. "We won't be intimidated," he repeats, adding: "We have something that they have not got. They may have billions and billions of euro — we have truth and the Irish people with us."
Ireland taking the lead
Spurred on by such support, he says Ireland had now become a leader in the fight against the dangers of tobacco. "We are following the lead of Australia but we are taking the lead in Europe and we hope other countries will follow suit." And that prospect may well be what's most upsetting for the tobacco companies. Indeed, the UK has already followed Ireland's lead, voting-in a plain packaging law just weeks after the Dail's move, and France and a number of other European states are planning similar action.
The tobacco industry is clearly nervous because, as Dr Reilly points out, "Europe is their wealthiest market."
Since MI spoke with Dr Reilly, it has emerged that the Japan Tobacco group has initiated legal action in the High Court in a bid to block the introduction of plain packaging.
So, is he going to prevail? "I believe so and I believe that what we are doing is a proportionate piece of public health policy in relation to a very serious public health risk, which is killing 5,200 of our citizens every year prematurely and causing pain, anguish and grief for families losing loved ones unnecessarily."
The plan packets with their graphic images won't be in shops right away. "The [EU] Tobacco Directive is quite clear; it won't become operable until May 2016 and we're going to allow a wash-out period for the products that are already in place. So it's more likely to be May 2017," Dr Reilly says.
The plain packaging legislation, especially in the context of the lobbying and financial clout of the global tobacco giants, undoubtedly stands as a major achievement for Ireland and comes at a time when inroads are being made here in deterring people from smoking.
Recent figures show the largest annual drop in the number of people smoking since 2009. Smoking prevalence among those aged 15 or older fell from 21.5 per cent in 2013 to 19.5 per cent last year. This compares with 28 over cent over a decade ago. And, judging from an Australian study in March, plain packaging will see a further decline in the number of smokers in Ireland.
Fourteen separate studies on the impact of plain packaging in Australia in its first year were examined recently in the British Medical Journal. The research found after the laws were implemented, there was a "statistically significant increase" in the number of people thinking about and making attempts to quit smoking.
Asked if he was concerned about any further threats of lawsuits from tobacco companies, Dr Reilly says the Government was prepared and would not be intimidated
Cancer Council Victoria researcher Prof Melanie Wakefield said before plain packaging, about 20 per cent of people made attempts to quit over the course of a month. "After plain packaging, that went up to nearly 27 per cent of people who made quit attempts," she said.
"These results should give confidence to countries considering plain packaging that plain packs not only reduce [the] appeal of tobacco products and increase the effectiveness of health warnings, but also diminish the tobacco industry's ability to use packs to mislead consumers about the harms of smoking," she said.
The tobacco industry had complained that plain packaging would result in a collapse of prices and the use of illegal tobacco. "These studies found no evidence of either of these effects," said Dr Michelle Scollo, a member of the study team.
In addition to the evidence from Australia that plain packaging is getting the message across, with more and more smokers quitting and young people being deterred from taking it up, a UK study carried out by Universities of Exeter and Bristol found that plain packaging reduces the likelihood of smokers seeking to get cigarettes by almost 10 per cent compared to branded packs.
But as the message is getting across in Europe that cigarettes can kill, the tobacco companies are increasingly targeting developing countries.
Recent WHO statistics have shown that of the nearly 59 million deaths worldwide in 2004, nearly 10 per cent were directly caused by smoking and the developing world accounts for 70 per cent of these deaths.
Among the thousands of compounds generated in cigarette smoke, at least 250 are harmful to human health, the WHO says. Despite adverse health effects, 80,000 to 100,000 people a day start smoking worldwide.
The difficulty in combating smoking in China is compounded by the fact that the tobacco industry is a government-owned monopoly that generates revenue from both taxes and sales. At present, the country is thought to have 300 million smokers, more than any other country in the world.
Prof Gonghuan Yang from the Peking Union Medical College in Beijing said in The Lancet in March — in the issue coinciding with the World Conference on Tobacco and Health at which Dr Reilly spoke — that "the prevalence of tobacco use among adult men in China is one of the highest in the world and is increasing [and] 1·4 million deaths in China were attributed to tobacco use in 2010." Professor Yang added: "China has the potential to be successful in tackling the pandemic of tobacco use among Chinese people but only if the governmental structure is changed to allow tobacco regulations to be implemented, independently from the tobacco industry."
One death every six seconds
Roughly a third of the world's adult population smokes and the WHO says that every year, six million people die from tobacco use and exposure to tobacco smoke — that is one death every six seconds — more than from AIDS, TB and malaria combined.
In the US, where nearly half a million people die each year from cigarette smoking, tobacco companies spent $23 million (€21 million) every day in 2011 on cigarette advertising and promotion, according to the US Centres for Disease Control and Prevention. It says if smoking persists at the current rate among US youth, that 5.6 million of today's Americans younger than 18 years of age are projected to die prematurely from a smoking-related illness.
Dr Michael Eriksen, Dean of the School of Public Health at Georgia State University and an expert on tobacco control, said public health workers and tobacco companies are locked in a fight for what he calls the "hearts and lungs of the world". The front lines of the battle are now in developing countries, Dr Eriksen said, and the problem is growing. If trends continue, there will be one billion tobacco-related deaths in the 21st Century, compared to the 100 million tobacco-related deaths in the previous century.
Leading public health researchers called, in The Lancet in its March 13 issue, for the sale of tobacco to be phased out by 2040. "With sufficient political support and stronger evidence-based action against the tobacco industry, a tobacco-free world — where less than 5 per cent of adults use tobacco — could be possible in less than three decades," they declared.
More than 80 per cent of these deaths will be in low- and middle-income countries, whose populations will be most severely affected by the devastating economic and social burden of tobacco illness in coming decades. As these countries make progress against other diseases, they will be faced with a major battle against tobacco-related illnesses and rising healthcare costs associated with smoking.
With this in mind, the international group of health and policy experts writing in The Lancet and led by Professors Robert Beaglehole and Ruth Bonita from the University of Auckland in New Zealand, called on the United Nations to lead a "turbo-charged" effort against the sale and consumption of tobacco.
A decade on from WHO's introduction of the Framework Convention on Tobacco Control (FCTC), only 15 per cent of the world's population have adequate access to smoking cessation programmes and less than one-in-10 people worldwide are covered by tobacco taxation at levels recommended by the FCTC, The Lancet experts noted.
"Falling rates of tobacco usage in high-income countries have increased the need for the [major] tobacco companies to turn their attention to low- and middle-income countries, especially in Africa and Asia. Tactics include industrial litigation, lobbying through third-party groups (whose links to industry aren't always clear), and covert maintenance of political pressure disguised as 'corporate social responsibility', including sponsorship of social projects, and events aimed at women or young people," the experts stressed.
"Contrary to industry claims, tobacco marketing deliberately targets women and young people," Prof Anna Gilmore from the University of Bath said in The Lancet. "The tobacco industry continues to interfere with governments' efforts to implement effective tobacco control policies. If the world is to become tobacco-free, it's vital that the industry's conduct receives far closer scrutiny and countries which stand up to the industry's bullying tactics receive better global support."
The evidence shows that as other countries gear-up to follow Ireland's lead, tobacco companies are intensifying their counter-attack. Indeed, tobacco industry interference is one of the greatest challenges to tobacco control, the WHO says, and countries' tobacco control efforts have faced challenges through the international economic system, such as in the World Trade Organisation.
But a new global fund, launched at the Abu Dhabi conference on tobacco control and health, aims to help developing countries fend off such challenges from tobacco giants. The $4 million (€3.6 million) fund is a joint effort by Bloomberg Philanthropies and the Bill and Melinda Gates Foundation. "The significant gains we have seen in efforts to reduce tobacco use are at risk of being undermined by the tobacco industry's use of trade agreements and litigation," said Michael Bloomberg, the former Mayor of New York.
"This is about sovereignty and whether a country has the right to set its own public health policies. The fact that there is a fund dedicated to taking on the tobacco companies in court sends a message that they're not going to get a free ride."
The international angle
Australian experience
Australia introduced standardised packaging in December 2012.
Official statistics show that Australia's smoking rate is now at its lowest levels since records began.
It is now declining at the fastest rate in 20 years.
Research from Australia shows that when smoking cigarettes from a plain pack, smokers are:
81 per cent more likely to have thought about quitting at least once a day and rate quitting as a higher priority in their lives.
70 per cent more likely to say they found them less satisfying.
66 per cent more likely to think their cigarettes are of poorer quality
Other countries
Ireland became the first country in Europe and the second country in the world to introduce plain packaging in March 2015.
Since then, the UK has followed suit and New Zealand is also progressing plain packaging legislation.
France, Finland and Norway have all indicated their intention to consider introducing plain packaging.
Irish smoking statistics
Smoking is the number one cause of preventable death in Ireland.
It is responsible for almost one-in-five of all deaths.
5,200 Irish people die every year from smoking-related diseases.
Half of smokers will eventually die from a smoking-related disease.
To maintain smoking rates at their current levels, the tobacco industry needs to recruit 50 new smokers every day.
Ireland's smokers start smoking at the youngest age in Europe — just 16 years old.
Smoking costs the health sector in excess of 2650 million per annum
19.5 per cent of the population (aged 15+) smoked in 2014.
(Source: Department of Children and Youth Affairs)