You are reading 1 of 2 free-access articles allowed for 30 days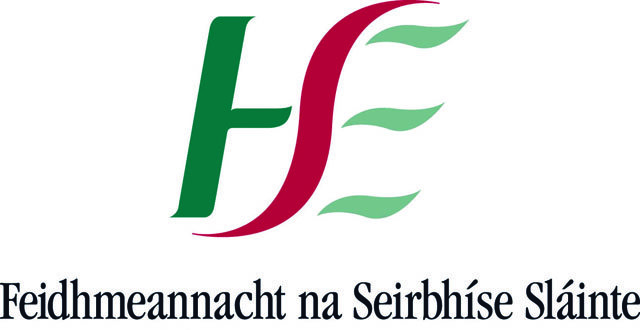 When you are National Director of Human Resources (HR) for the largest employer in the State, reaching out to staff is a significant part of your job description.
The HSE's HR Directorate has a very active social media presence, but its Director Ms Rosarii Mannion tells the Medical Independent (MI) she is also out meeting staff regularly. "I make a point every week of getting out there," she says.
What is her main take-away from these face-to-face meetings?
She responds that, despite some of the uncertainty around the future of the Executive and concerns often heard about the health service, "staff are just getting on with the business" of delivering healthcare.
The HSE has over 100,000 employees. More than 67,000 are direct employees, with the remainder working for agencies funded by the Executive.
Ms Mannion also sits on the HSE Leadership team. The role is varied, including industrial relations and implementation of the Health Services People Strategy 2015-2018. But one of the biggest challenges facing HR in the HSE is attracting and training doctors and nurses.
Ms Rosarii Mannion, HSE National Director, HR
Recruitment
Recruitment and retention of healthcare workers in Ireland is an ongoing issue. In December 2016, the HSE held open recruitment events for nurses and midwives. In recent years, both the IMO and IHCA have consistently raised concerns about difficulties in attracting consultants and encouraging those who are here to stay.
"We are very challenged," admits Ms Mannion about consultant recruitment and retention.
However, she maintains that there has "been a lot of significant work done". Ms Mannion "in particular" notes the publication of the Towards Successful Consultant Recruitment, Appointment and Retention report at the end of last year.
"Obviously, we want to be more proactive in terms of recruiting and we can't recruit without looking at retention, and that is the entire purpose of the report," she tells MI.
"The report looks at job planning — it is looking at a whole assessment of the recruitment process; it is also looking at roles. If you look at the key findings, you will see where there are difficulties and deficiencies, but we are addressing those.
"This is not a quick fix. It is something that will take a bit of time; there is a cultural change involved. We need to be an awful lot more proactive around the planning in relation to vacancies arising."
While the representative bodies such as the IMO and IHCA agree that salary levels are only part of the reason for the consultant recruitment and retention crisis, they do see it as vital. Both organisations argue that current salaries and contract conditions for consultants are not competitive compared to international standards.
But for the HSE HR Department, its hands are somewhat tied in this area.
"Well, the salaries are set. They are predetermined," points out Ms Mannion. "We can't do anything to vary or alter those. My own view is that there is a lot more to this than money. If you were getting the whole environment right —leadership, culture — money would not be as big a factor. That is my own view.
"Having said that, a lot of doctors and nurses will actively choose to work internationally for a period of time, and that is going to happen. But you want people doing that by choice, not doing that because they feel they have to. But the issues around money are constrained. The People Strategy will help us with that. We are half-way through that."
Strategy
Ms Mannion believes implementation of the People Strategy, which the HR department is leading, is crucial in making the health service attractive to doctors.
This strategy sets out to improve people management and the responsibility of all HSE leaders, managers and staff. It is a detailed document that contains many different actions. The work involved has included outreach to LGBT (lesbian, gay, bisexual, transgender) staff members, leadership training and mentoring programmes.
"By 2019, I think things will be an awful lot better in terms of the working environment," says Ms Mannion.
"The establishment of the Leadership Academy will be hugely beneficial. It will look at the compassionate aspects of leadership and management and that will hugely feed into the working life of medical doctors and nurses, I believe."
In particular, she noted the work of Dr Lynda Sisson, Clinical Lead of the HSE Workplace Health and Wellbeing Unit and her team, which should be of "significant interest" to doctors.
"Dr Sisson is putting together the Healthy Doctors Strategy; that should assist us in a lot of the issues arising in the workforce and also help us aid retention [of doctors in Ireland]."
Bullying
In April, Ms Mannion co-signed the Respect Charter, which is a public promise to proactively deal with the problem of bullying and undermining behaviour being experienced by young doctors in Ireland.
The initiative was regarded as very significant by former IMO President Dr John Duddy, who praised the involvement of Ms Mannion and the HSE in supporting the charter.
Ms Mannion says issues relating to bullying are not only faced by medical staff. "We have to work jointly and actively with all the stakeholders to address this issue. I wouldn't single-out the medical workforce in relation to bullying or harassment from a HR point of view," she tells MI. "We have to focus on preventative measures. The real challenge is on prevention and having an environment that is supportive and respectful of all grades of staff.
"You will have reports from the IMO in relation to doctors in training and colleges; it's not acceptable that we would have an environment that would condone bullying or harassment among any grade or any level of staff and there is a huge push in terms of preventative measures across the whole [health] system.
"We have done significant training and it is showing improvements, [but] we have a long way to go.
"But this is not unique to the health service or the HSE. We are working very well with the IMO, approaching this jointly. And when you do that, you find that you won't be using the disciplinary policy. The focus is on the prevention."
'By 2019, I think things will be an awful lot better in terms of the working environment'
Accountability
In terms of discipline, there is often a view from outside the HSE that there may be a lack of accountability in the organisation. Ms Mannion again emphasises that HR's role is to try and prevent issues reaching the stage where disciplinary action is needed.
"Well, I think, you know, everybody has to be held to account," she comments. "We all have contracts. Our contracts of employment have to be honoured and respected. So you hold people to account within their employment contract and within the policy framework that is available to you. But once you are at the stage of holding people to account, you are at the end-point when there has been an issue in the workplace. So I think the whole focus has to be on preventative measures."
Morale
The future of the HSE is a point of constant speculation. Most recently, the Sláintecare Report from the Oireachtas Committee on the Future of Healthcare proposed a radical reorientation of the Executive and a change in its strategic focus.
But does this ongoing noise about the future organisation of the public health service have an impact on HSE staff?
"It very much depends on who you are talking to," responds Ms Mannion. "Most staff in the health sector are coming into work, working on the front line. So regardless of the structure corporately, you are going to be doing that job. You will be seeing your patients, or you will be doing your physio, or whatever the case may be. It just very much depends. I think we have been through many transitions and changes and it has not had that big an impact for the vast majority of staff."
But with an uncertain future for the HSE, coupled with a constant stream of negative commentary about the health service in the media and political debates, does staff morale suffer as a result?
"In our last staff survey in 2016, 71 per cent reported that they were motivated in their role, so that doesn't sound like people who are overly concerned [about] the future direction of the organisation," says Ms Mannion. "Sixty-seven per cent said they were actively working in effective teams. Across the organisation, 87 per cent said they felt trusted to do their job. If you feel trusted to do your job, you're not that concerned, I think, by the large structure.
"Really, since the HSE was established, we have been hearing about the dismantlement of the HSE; it has been discussed. But I don't think it's a huge concern for most people. People are concentrating on delivering their services on the front line, getting on with their business. After that, I think everything is secondary."
Weblinks
HSE HR Twitter account: @HSE_HR.
Copy of People Strategy 2015-2018, Leaders in People Services: www.hse.ie/eng/staff/Resources/hrstrategiesreports/peoplestrategy.pdf.