You are reading 1 of 2 free-access articles allowed for 30 days
Pay increase announced for student nurses/midwives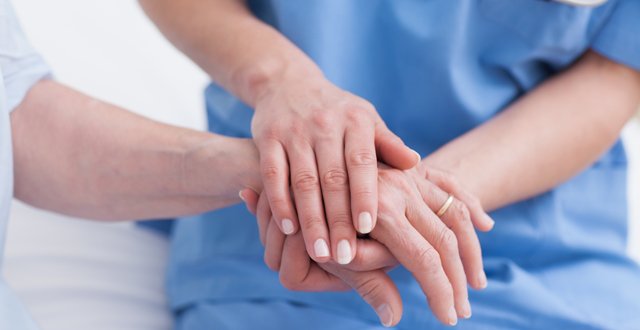 The decision, taken in conjunction with Minister for Public Expenditure and Reform Brendan Howlin, means an increase in the rate of pay for the clinical nursing/midwifery placement undertaken by student nurses/midwives in the fourth year of their degree programme to 70 per cent of the 1st point of the staff nurse salary scale.
The decision takes effect from 1 March and will benefit around 1,400 student nurses/midwives this year and in all subsequent years. The current pay rate equates to 55 per cent of the 1st point of the staff nurse salary scale.
The measure was proposed by the Department of Health in conjunction with the HSE and the nursing unions. Both Ministers thanked their colleague, Minister Howlin, for his agreement to the proposal which was put forward in the context of the Chairman's Note attaching to the Lansdowne Road Agreement. This Note provided for consideration of the pay rate for the placement and also consideration of incremental credit in respect of the placement.
Minister Howlin has also agreed to restore recognition of the 36-week placement for the purposes of incremental progression for 1,400 student nurses/midwives currently undertaking the placement and for all future students. The position of those who have graduated since 2011 will be considered further in the context of a review of the impact of these initiatives on retention rates of student nurses/midwives.
Ministers Varadkar and Lynch pointed out that this measure is one of five introduced in the past few months to boost recruitment and retention of nurses. These include the first stage of pay restoration, a cut in the USC, a €1,500 vouched education bursary for new recruits, more permanent contracts, relocation payments for nurses coming from Britain, pay in return for taking on some duties from doctors and the Nursing Taskforce on Skills and Skill Mix pilot. These measures are already showing results with about 900 more nurses on the payroll compared to last year, according to the Department of Health.
The Union of Students in Ireland (USI) said it was hopeful the development would lead to less newly-qualified nurses and midwives emigrating.
Recent research by USI found that 93 per cent of student nurses had thought about emigrating when they qualify.
"USI welcomes the action by the Government to relieve the strain on financially crippled student nurses," said Mr Kevin Donoghue, USI President. "I read about one nursing student who was paid just €374 after tax for working 114 hours in three weeks, which equates to a mere €3.28 an hour."
Mr Donoghue added: "While we are happy at the progress made, we are disappointed that the same incremental credit could not be applied to those who have qualified since 2011; and from whom it was removed, but acknowledge that the Department of Public Expenditure and Reform has agreed to set up a review of the effects of the reduction of this incremental credit on the ability of the health services to retain and recruit qualifying nurses and midwives."
Ms Phil Ni Sheaghdha, Director of Industrial Relations at the INMO, commented: "There is a lot more work to be done for student nurses and midwives. The unions are completely committed to fully engaging with the Department of Public Expenditure and Reform and the Department of Health in order to secure incremental credit for these categories of nurses, to ensure they receive the same benefit as those qualifying in 2016."