You are reading 1 of 2 free-access articles allowed for 30 days
Patients wrongly underwent CT scans and x-rays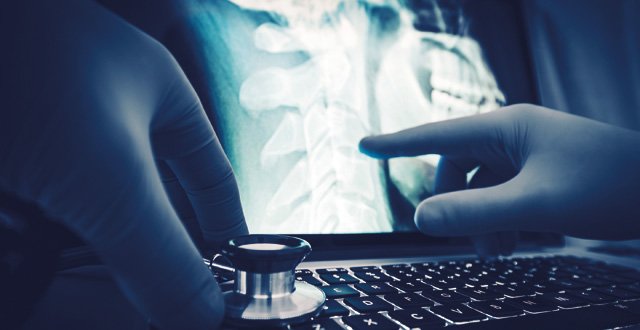 The 29 notifiable incidents from radiology included two cas­es of "inadvertent dose to foetus" through CT scans. Addition­ally, there were three cases of "exposure greater than intend­ed" through CT scans, three through general x-ray and one through nuclear medicine.
Radiotherapy reported three cases of "inadvertent dose to foetus", one case of "incorrect anatomy" and one case of dose or volume variation from the fraction prescribed.
The NRSC annual report noted: "The most common cause of error reported involved the operator, referrer or administrator identifying the wrong patient for a diagnostic procedure. This find­ing is important and the NRSC recommends that all locations in­itiate an awareness campaign in 2017 to highlight to practitioners the importance of complying with a triple-identification policy."
There were no notifiable incidents reported to the Medi­cal Exposure Radiation Unit (MERU) that involved interven­tional radiology or non-radiology/radiotherapy medical spe­cialties which routinely administer ionising radiation to pa­tients, the report critically noted.
The 34 notifiable incidents reported in 2016 compared with 53 the previous year. Sixty locations had completed and re­turned the annual returns template to MERU for 2016, al­though almost 100 public and private radiology and radio­therapy locations in Ireland are licensed to administer med­ical ionising radiation to patients.
A HSE spokesperson told the Medical Independent that MERU issued correspondence to all Hospital Group CEOs, hospital CEOs and all radiology and radiotherapy departments highlighting the importance of reporting incidents in line with the MERU Patient Radiation Protection Manual. MERU is en­gaging with HIQA, as the future competent authority for patient radiation safety, to support the forthcoming transition and en­sure continuity post-February 2018. MERU has advised HIQA to include all areas where patients receive medical ionising ra­diation into their new regulatory framework.
In relation to incidents where a dose of radiation was given to pregnant patients, the spokesperson said the patients con­cerned did not know that they were pregnant at the time of treatment. MERU has not been advised of any adverse out­comes or legal proceedings in this regard.