You are reading 1 of 2 free-access articles allowed for 30 days
Parking expansion options at the New Children's Hospital under discussion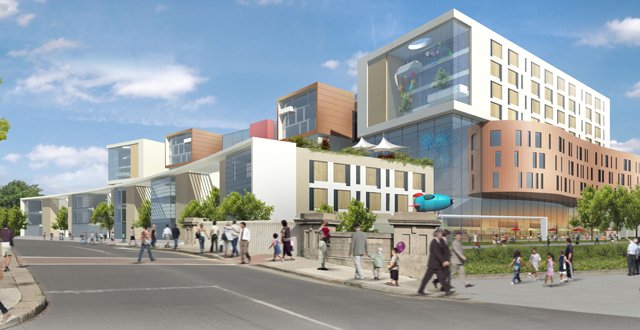 That is according to minutes of the Children's Hospital Group Board (CHGB) seen by the Medical Independent (MI) following a Freedom of Information request. Lack of parking space was a criticism of the former proposed site at the Mater Hospital.
At the November meeting of the Board, it was mentioned that "in response to queries raised in relation to future expansion, stacking of car-parking and the number of sub-zero floors, members were advised there was still further analysis and decision(s) to be made about these areas," read the minutes.
"And that provision for 20 per cent future expansion is included in the design brief," continue the minutes.
Last week, a spokesperson for the hospital told MI that "innovative options such as park-and-ride solutions" were being looked at.
"There will be 1,000 underground car-parking spaces at the New Children's Hospital, primarily for the use of families attending the hospital," said the spokesperson.
"There will be a facility for families to reserve a car-parking space in advance and parking will also be provided in emergency situations. A number of innovative options such as park-and-ride solutions are also currently being explored in order to ensure that the needs of all hospital users will be met.
"Significant work is continuing in the planning and design of this area in consultation with employees of the three children's hospitals, the Family Forum members and with patient and advocacy groups."
Separately, with a new 'multi-faith' facility planned for St James's Hospital, Dublin, the NCH spokesperson said that "there will also be a paediatric-specific, all-faith centre as part of the new children's hospital so that the needs of families, visitors and staff in the children's hospital are addressed. "