You are reading 1 of 2 free-access articles allowed for 30 days
Parents making positive changes to children's diet, says safefood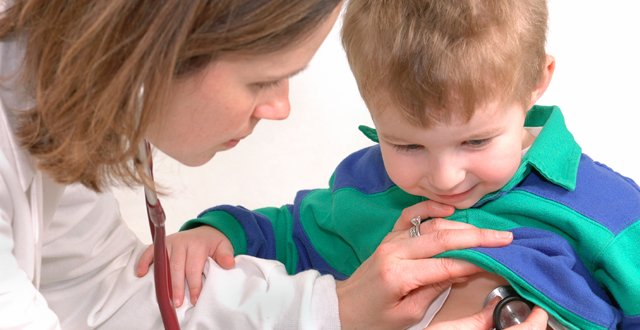 The research also revealed a significant increase in awareness by parents that excess weight in childhood is associated with poorer health in later life (up 6 per cent). The research was carried out to coincide with the first year of safefood's three year campaign to tackle the everyday habits which can lead to childhood obesity.
Other findings of the research included a significant reduction in the number of parents giving treat foods to children every day (down 9 per cent) and an increase in the number of parents open to discussing the issue of weight if they needed to (up 7 per cent).
Welcoming the findings. Minister Varadkar said: "It's really heartening to see that families are paying closer attention to their children's diet and physical activity. Childhood obesity is one of the biggest risks to this nation's future health. It looks like families are increasingly conscious of how even small changes to children's diet and physical activity can make a big difference. I want to commend everyone who has made those small but significant changes to their diets and lifestyles."
Dr Cliodhna Foley-Nolan, Director, Human Health and Nutrition, safefood continued: "Parents are making concrete efforts to develop everyday habits associated with a healthy weight in childhood. While it's really encouraging and heartening to see that parents report making these practical changes, it's much too early to say that we've won the battle against childhood obesity. As a society we didn't reach this child weight crisis overnight nor will it be solved in one year but these results highlight that our campaign messages have really resonated with parents. It's not easy to cut down on sugary foods when children have become used to overindulging but parents are making really important changes; it's vital now to keep up this positive momentum for the health of our children."
At present, approximately 1 in 4 primary school children are overweight or obese. The prevalence of excess weight is also beginning earlier in childhood, with 6 per cent of 3 year olds currently being obese.
Dr Cate Hartigan, Head of Health Promotion and Improvement, HSE said the Executive is very pleased to welcome these results.
"Parents are the first and most important teachers of their children, and will do all in their power to give them the best start in life. This campaign helps answer the 'why' and the 'how' for parents and helps them make sense of what is a complex problem of modern day living," Dr Hartigan said.
Ms Kate O'Flaherty, Director of Health and Wellbeing, Department of Health added "It's heartening to see that parents are finding the supportive advice provided by the campaign helpful in their efforts to improve their children's health and wellbeing, and giving them confidence to make changes in their family's habits around food and exercise. These changes, however small to start with, can have a big impact on the future health of children, with potential benefits for life."
The three year, all island campaign to take on childhood obesity by safefood in partnership with the HSE and Healthy Ireland Framework in the Republic of Ireland and the 'Fitter Futures for All' Implementation Plan in Northern Ireland, urges parents to make practical changes to everyday lifestyle habits which would make a big difference to their children's future health.
To find out more about the safefood campaign including how-to videos from health experts and practical advice for parents, visit: www.safefood.eu.