You are reading 1 of 2 free-access articles allowed for 30 days
Pancreatic cancer screening: The shape of things to come?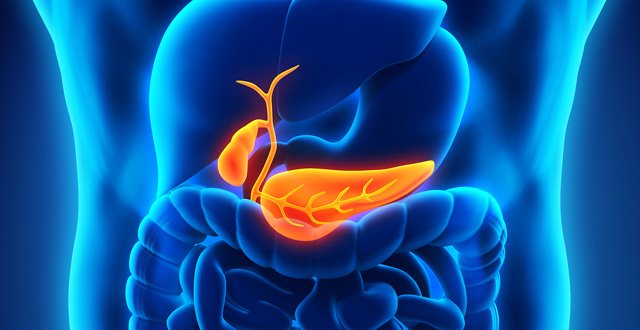 Irish physician Dr Anne Marie Lennon has been spearheading an exciting new study in the US, which she has linked to Ireland.
Dr Lennon, who now works as a Gastroenterologist and the Director of the Multidisciplinary Pancreatic Cyst Programme at Johns Hopkins Hospital, US, completed her medical degree in the Royal College of Surgeons in Ireland and went on to obtain a PhD at the National University of Ireland.
After spending several years as a Registrar at St Vincent's University Hospital, Dr Lennon moved to the US to take up her role at Johns Hopkins Hospital.
During her time there, Dr Lennon has been able to work alongside leading researchers in the field of gastroenterology and has focused her studies on pancreatic cysts, which can typically be picked-up in scans, and the hypothesis that they can be used to determine patients who are likely to develop pancreatic cancer.
Pancreatic cancer has a deserved reputation as a 'silent killer'. It is both difficult to detect and treat and has now overtaken stomach cancer to become the fourth-largest cancer cause of death in the EU, with close to 100,000 deaths per year. There are approximately 370 cases of pancreatic cancer diagnosed annually in Ireland and it is the ninth-most commonly-diagnosed cancer here.
Speaking about her research, Dr Lennon explained that the need for research into pancreatic cancer is becoming increasingly pressing. Dr Lennon told the Medical Independent (MI): "A study published earlier this year showed the most common cause of death by cancer by far is lung cancer, followed by colorectal cancer, followed by breast cancer, and finally pancreatic cancer.
"However, by 2020, you will see that there will be a change; lung cancer will remain the most common cause of death, however pancreatic cancer is predicted to become the second-most common cause of death due to cancer."
Pancreatic cancer is often found at a late stage and is typically asymptomatic until it has advanced. Dr Lennon said that people with pancreatic cancer will typically show signs of jaundice, abdominal pain and pancreatitis, but these symptoms will typically emerge when they are in the advanced stage.
Poor survival rate
"Unfortunately, the five-year survival rate with pancreatic cancer remains extremely poor. The question is: Is this because pancreatic cancer is rapidly progressing and there's nothing we can do about it? And the answer to that is 'no'," Dr Lennon explains.
Currently, in comparison to other cancers, the survival rate for pancreatic cancer is very low. Dr Lennon explains that from the time patients' cells start changing, it has been found to take over 11 years for the cells to change enough to invade the pancreas, another seven years for the cancer to spread outside the pancreas, and another three years before the patient dies. It is over these 11 years, she says, that one can intervene and potentially cure pancreatic cancer.
Dr Lennon's research focuses on using markers, specifically in cysts, to diagnose patients who are likely to develop pancreatic cancer, which could allow for early intervention and ultimately a better survival rate.
Dr Lennon collaborated with Irish colleagues to carry out the trial, and describes the markers that the research has found for predicting pancreatic cancer as "very, very promising".
Dr Lennon describes the markers that the research has found for predicting pacreatic cancer as 'very, very promising'
Explaining her choice to collaborate with St Vincent's Hospital, she says: "In terms of the Irish group, it was very simple — I am Irish and had worked in Ireland.
"We are doing a multi-centre trial; there are these markers that look very, very promising. There is no use in taking just one study, you need to validate and see exactly how good they are. One of the problems with pancreatic cysts is that you need people to ultimately go to surgery, so you know exactly what you are dealing with and where the markers are. To get that number of patients, we have created an international, multi-centre group.
"I trained at the RCSI and I did my intern and SHO years in Ireland. I worked in St Vincent's for two years before moving abroad, so we had that connection and it's always wonderful to collaborate with people, particularly if it's at home. It's a wonderful opportunity."
Dr Lennon also emphasised the wealth of experience she has gained through her role in the US: "I work at Johns Hopkins, one of the top hospitals in the US. One of the wonderful things there is I'm a Gastroenterologist and I get the opportunity to work with pancreatic surgeons, senior radiologists, pathologists, and then this incredible group of scientists. We do almost 500 pancreatic operations a year, which is huge."
Highlights
One of the highlights, she explained, is working alongside big names in medical research, including Dr Burt Vogelstein, who made the discovery that colorectal polyps and colorectal cancer develop because of genetic mutations or further chemical mutations. Dr Lennon explained that for pancreatic cancer, he has already identified a number of genetic markers.
"It's just wonderful, the people I get to work with. Burt Vogelstein was one of the people who described the genetics behind colon cancer, which is why many people are now getting their colonoscopy, and we're hoping that he's going to be able to do something similar so we might know what the genes are that progress as pancreatic cancer, how pancreatic cysts develop, and then you can identify them and eventually screen for that.
"What Burt found was that he was able to identify circulating pancreatic tumour DNA in the blood in over 90 per cent of patients, so this is exciting work and it will be good to see where this goes.
"A study by Vogelstein, published in Nature in 2010, looked at the progression of pancreatic cancer from a genetic perspective. What they found was that it took 11 years from initiating mutation to the time that the cells became invasive. From a genetic perspective, you have a very long time period and if you can identify your patients early on, then you could potentially cure your patients."
Dr Lennon described the importance of early intervention in her findings: "The critical thing is identifying the precursors and two of the three precursors leading to pancreatic cancers are cysts, and this is why cysts are so important. There are 28-to-30 different types of pancreatic cysts and they consist of those with no malignant potential, those with malignant potential, and those that are malignant.
Pancreatic cysts
"In the future, you want to identify those who are most at risk and I think we will do that by identifying those with pancreatic cysts. We'll also have to screen those patients with mutations, as well as patients with other risk factors. If you know where somebody is along that progression line, you can intervene and treat the cancer and be successful. The interim results of this study are due to be published this year and we expect to publish the final results in 2016."
Asked if the Irish link in the research could bring interventions to Ireland sooner, Dr Lennon is optimistic. She explains that while the screening is currently confined to the research centres involved in the study, she hopes that further evidence-based findings will allow pancreatic screening to be rolled out to the public in a similar manner to other screening programmes: "We're looking to bring it to the clinic, and when we set this up, our funding was specifically orientated so that it would be a test that could be ideally brought to other places and used throughout the world.
'"Our goal was not to bring it to one tiny centre, but that it could be developed and accessed in different places.
"The funding is tight; it is still difficult to get, but we're fortunate enough to have multi-million dollar funding for this project."
Last year, a European study ranked Ireland fourth out of 30 countries in Europe for the way we treat and address pancreatic cancer.
The results of the Euro Pancreatic Cancer Index reflect pancreatic cancer healthcare provision in 30 countries (28 EU member states, Norway and Switzerland). It looked into patients' rights; information and accessibility issues for pancreatic cancer patients; prevention; outcomes; diagnostics; treatment; pharmaceuticals; and palliative care, by benchmarking countries.
The study indicated that Ireland is one of the few countries offering many of the necessary elements of effective pancreatic cancer care. Patients are empowered and can inform themselves about treatment options. Diagnostics, outcomes documentation and access to medicines are among the best in the surveyed countries, though the low number of palliative care beds and waiting times for treatment commencement, CT and MRI scans came in for criticism.
The average five-year survival rate is 5-to-6 per cent in Ireland. The Index calls for efforts to be made to address the significant differences in national survival rates, which vary from less than 3 per cent to 7-to-8 per cent, and it concluded that the majority of countries do not give enough attention to the disease.