You are reading 1 of 2 free-access articles allowed for 30 days
Paediatric surgery on the brink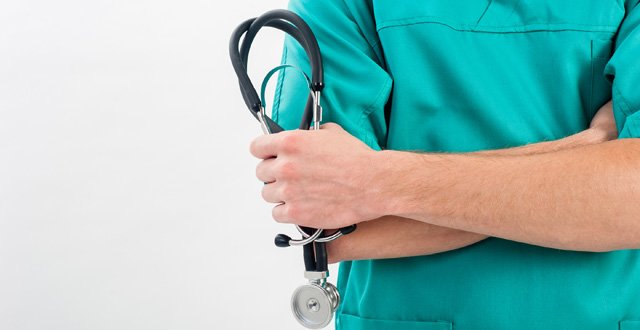 All consultant posts advertised for regional hospitals in Ireland should include paediatric surgery in their job description, a leading consultant paediatric surgeon told the recent RCSI Millin meeting.
Prof Feargal Quinn, Our Lady's Children's Hospital, Crumlin, outlined the serious workforce issues in the area of paediatric surgery in Ireland.
"Just to give you a flavour of our manpower issues, the Republic of Ireland has eight paediatric surgeons, of which two are urologists," he told the opening session of the recent 2017 RCSI Million Meeting, entitled 'Sustaining Surgery in Children in Ireland'.
"That is a ratio of about one-to-600,000. If this was Northern Ireland we would have 18 surgeons, if it was Scotland we would have 26, and in England/Wales we would have 13. You can see we are significantly under-resourced. This is not just an Irish problem, this has also been a problem in the UK for quite some time."
Prof Feargal Quinn
Ireland has the lowest number of paediatric surgeons per capita in Europe, said Prof Quinn, and there is inadequate support and funding for services in the tertiary centres.
To compound matters, there had been "many" recent retirements of general surgeons and urologists with "paediatric surgical skills and experience", he added.
Job description
During his presentation, Prof Quinn outlined a number of proposals to help alleviate the situation, including in terms of recruitment, the first of which is making sure paediatric surgery is included where appropriate in surgical job descriptions.
"Now this is something I think is very important. All replacement and new consultant posts in the regional hospitals should include paediatric surgery in their job description," said Prof Quinn.
"Making the employers put general paediatric surgery into the job description is the only way to do this [deal with staff shortages], certainly in the short-term.
"So I think all new and replacement jobs should have this in the job description. Because that will take time, maybe 15 to 20 years, we need support from the centre in this hub and spoke model."
The hub and spoke model for paediatric services mentioned by Prof Quinn is contained within the HSE's document – A National Model of Care for Paediatric Healthcare Services in Ireland, which outlines a vision of the services in which the new National Children's Hospital (NCH), aka Children's Phoenix Health, will be dependent on the appointment of surgeons with paediatric experience in regional hospitals.
The document was published last year and built upon the 2013 Review of Paediatric and Neonatal Services and Framework for Future Development.
Prof Quinn said the implementation of this vision would require an increase of paediatric surgeons nationwide to 12 (four urologists) over the coming years before the NCH opens.
"The paediatric surgical service should have the hub and spoke model in place before the hospital is open," maintained Prof Quinn. "If it doesn't, the phoenix will probably go up in smoke rather than arising from the ashes," he said.
Regions
Speaking about his own experiences working in the regions, Prof Simon Cross, RCSI Council member and Consultant General and Vascular Surgeon, University Hospital Waterford (UHW), agreed that paediatric surgery in Ireland is facing into difficult times.
"There are challenges. We are aware about that cliff edge that paediatric surgery has been coming to over the last 15 years, with the lack of senior paediatric surgeons with experience," said Prof Cross.
Prof Cross said surgical trainees needed to be encouraged to work in the regions.
"We need buy-in now from everyone," he told attendees at the Millin Meeting.
"We need 'buy-in', particularly from trainees who see potential for a career in the regions, in general surgery with one or more specialities, including paediatric surgery. There is more to life than working in the Pale."
Prof Simon Cross
Prof Cross acknowledged that there are current challenges regarding anaesthetic support in the regional hospitals for paediatric care.
"We really do need to have anaesthetic support. The reality is if you are working in the regional centre, whether in surgery or anesthesia, you have to be able to deal with young children, or certainly from one [year] up.
"So if you don't feel you are up to it, it is your professional responsibility to get yourself up to that level. Maybe the Colleges need to look at a way of helping and assisting people to ensure that their skill levels are up."
NCH
Speakers at the meeting agreed that when the NCH opens it will not be able to cover all paediatric surgery needs in Ireland.
"The environment we are heading into with the new hospital is that we know it does not have enough beds, it does not have enough resources to do anything else apart from its own catchment area and the specialised surgery that should be going on there," Prof Cross said.
"There is a lot of work to be done [with the NCH]," agreed Ms Paula Kelly, Consultant Trauma and Orthopaedic Surgeon, Our Lady's Children's Hospital, Crumlin.
Ms Paula Kelly
"The resources that are available in the new hospital do not allow for patients to come from peripheral units or regional centres and it does not have enough access to theatre for our patients. That needs to be borne in mind. So we need to work with the regional centres to maintain paediatric services regionally.
"The new children's hospital is not going to support children's surgery for the whole country," said Ms Kelly.
"Therefore, we really have to work with other regional centres to develop it properly."
However, taking a wide view of services across the country, Ms Kelly said that there were both positive and negative results.
"In summary, one thing I think we do well is paediatric trauma services. That is because our trainees dedicate six months in the paediatric hospitals, so therefore all our orthopaedic surgeons look after children with fractures and look after them very well," said Ms Kelly.
"Going along with this where you have a lot of fracture surgery done outside of Dublin, that also maintains anaesthetic skills in Level Two and Level Three centres. I think the point of general surgery is that if you maintain orthopaedic fracture services in the regional centres then that will additionally allow you maintain paediatric anaesthetic skills and then hopefully help with ENT and general surgery as well.
"[But the] elective paediatric surgery service is under-resourced and we would anticipate that they still would be under-resourced when the new hospital is open. The new children's hospital is not the answer to everything."
Specialism
The failure to encourage enough general surgeons into practising paediatric surgery was debated at the meeting. Prof Quinn said that the increase in sub-specialisation was leading to an inability to recruit general surgeons and urologists with appropriate surgical skills to replace their predecessors.
He added that this phenomenon was leading to de-skilling of anaesthesia, radiology and nursing staff that previously provided the bulk of paediatric surgical care in regional hospitals.
Bringing a UK perspective to the meeting, Prof John MacFie, President of the Federation of Surgical Speciality Association (which represents surgical opinion in the UK and Ireland), spoke about the backdrop of developments between generalism and specialism in surgery.
"The dilemma we all face in Ireland and the UK [is] generalism versus specialism. I think it is now appropriate to say that there is an argument to say that specialism is now causing harm," Prof MacFie told the meeting.
Prof John MacFie
"Specialism breaks down the continuity of care, it leads to endless internal hospital referrals because no one wants to take overall responsibility
"It means health professionals are reticent to make decisions outside their speciality, which leads to paralysis in the system. It leads to specialists dominating guidelines… it leads to the promotion of medical tribalism where individuals defend their own medical turf…and that means that generalism loses status. There is more money in specialising and society thinks being a specialist is 'better'."
Stigma
Drawing from his own experience of paediatric surgery, Prof Alan Mortell, Associate Professor of Paediatric Surgery at the RCSI, maintained it is time to remove the 'stigma' around the speciality. He said there are "transferable skills" between paediatric and adult work.
"It can make you a better person if you understand what kids go through prior to becoming adults," said Prof Mortell.
"From my perspective it is a bit of a no-brainer. I think it is about getting away from the stigma of paediatric surgery."
Prof Cross from UHW echoed Prof Mortell's sentiments regarding paediatric surgery.
"I'd like to say with my general surgery hat on, I think some of the most challenging surgery in my career in the past has been around paediatric cases," he said.
"I think part of the problem is that people in general surgery are afraid of paediatric surgery and I understand some of the reasons.
"But we have to address those concerns in a professional way, by giving adequate support."