You are reading 1 of 2 free-access articles allowed for 30 days
Over 19,000 caesarean sections recorded in 2014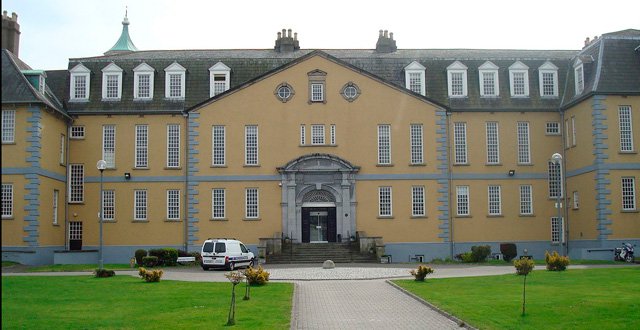 According to the released data, there were 67,263 total births during 2014 to 65,987 women. Total number of deliveries by caesarean section included elective classical caesarean section, emergency classical caesarean section, elective lower segment caesarean section, and emergency lower segment caesarean section.
The national caesarean section rate is 29.63 per cent, according to the report published by the HSE Clinical Programme in Obstetrics and Gynaecology.
It stated that, like other countries, the proportion of women undergoing caesarean section deliveries is increasing. "There are many possible reasons for these increases, including reductions in the risk of caesarean delivery, increasing litigation, increases in first births among older women, and the rise in multiple births resulting from assisted reproduction. Also like other countries, there is wide variation in rates of caesarean section deliveries between hospitals. We recommend that maternity units analyse their caesarean section rates using the Robson Ten Groups Classification. "
Meanwhile, it noted that 62 neonates received whole body neonatal cooling in 2014. It stated that whole body neonatal cooling is only performed in the four large maternity hospitals in Dublin and Cork.
The introduction of the IMIS uncovered the fact that neonatal cooling was being counted in hospitals that begin the procedure (passive cooling) before transferring the infant to a larger unit and in the hospital to which the baby was transferred. This data was corrected as far as possible, "given the resource restraints" of the Clinical Programme in Obstetrics and Gynaecology.
"We recommend the definition of whole body neonatal cooling should be revised," it stated.
In other findings, there were 1,255 instances of multiple birth, 688 maternal transfers to ICU or HDU, seven in-hospital maternal deaths and 407 perinatal deaths.
There were 24 instances of peripartum hysterectomy. The published information is not interpretable by hospital.
Commenting on the report, Prof Michael Turner, Lead of the National Clinical Programme in Obstetrics & Gynaecology, said: "The HSE is committed to supporting maternity services by producing robust and clinically meaningful information in a timely manner. The publication of this report should provide reassurance for the general public, maternity staff, and those with wider interests in the maternity services that our hospitals continue to provide safe, high quality care for mothers and their babies.
"It is our intention to sustain and develop this work further in the future. We encourage clinicians to take ownership of their own hospital data such that the IMIS becomes embedded in the day-to-day practice of staff in maternity units."
IMIS contains 30 indicators across five domains: Hospital activities, neonatal metrics, laboratory metrics, obstetric metrics, and deliveries.
The system was developed in 2014 by the Clinical Programme in partnership with the HSE Acute Hospitals Division in response to national recommendations by the HSE and HIQA.
According to the HSE, it meets the requirements of a number of national reports, including the Report of the Chief Medical Officer on Perinatal Deaths (February 2013), the Safety Incident Management Policy (June 2014), and recommendations by Dr Peter Boylan (May 2015). It provides data for the Maternity Patient Safety Statement and is also aligned with the forthcoming national Maternal and Newborn Clinical Management System (MN-CMS), which is scheduled to be operational in all maternity units by 2018.
It has been reviewed by relevant clinicians, obstetricians, midwives, and senior managers.