You are reading 1 of 2 free-access articles allowed for 30 days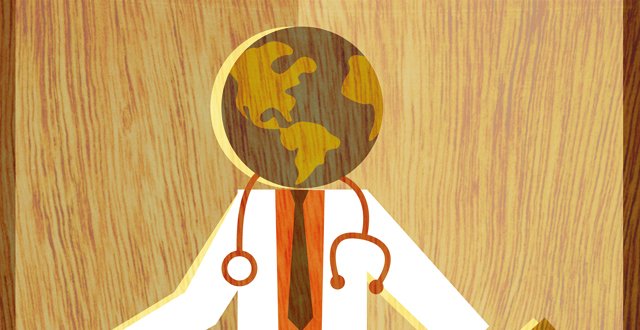 Talent doesn't wait," says Dr Shakya Bhattacharjee, General Secretary of Overseas Medics of Ireland (OMI).
Non-EU doctors who are locked-out of training posts are voting with their feet, Dr Bhattacharjee tells the Medical Independent (MI). He says more will follow due to the pace of reform.
"One guy got a training job in Manchester; another in Devon; another guy has entered endocrinology in the London Deanery," he says of friends. "Ireland is ultimately losing out. Some of them are very, very experienced so they could have contributed much more."

Dr Shakya Bhattacharjee
Dr Bhattacharjee, originally from India, has led the campaign on an issue that affects hundreds of doctors in Ireland. It resulted in Minister for Health Leo Varadkar announcing his intention to propose an amendment to the Medical Practitioners Act 2007, so that doctors who qualify outside the EU can access training without an internship deemed equivalent.
However, the upcoming General Election has punched a hole in the timeline for reform. Deadlines for training posts commencing in July 2016 have come and gone.
Equivalency
Under registration rules commenced by Statutory Instrument in 2011, an internship has to meet the standards published by the Medical Council if it is to be deemed equivalent. Internships from Australia, New Zealand, Pakistan (if commenced from 2009), South Africa (if commenced from July 2006), Sudan and Malaysia have been recognised as equivalent.
The regulator agrees with the Minister's proposal: It notes that relevant applicants would have demonstrated clinical knowledge and skill through the pre-registration exam (or had grounds for exemption) and would enter supervised practice as trainees.
Dr Wajiha Zia, a Waterford-based psychiatry registrar, was recruited from Pakistan in 2011 in the midst of a doctor shortage crisis in Ireland.
At a HSE recruitment conference in Lahore, she was informed of training opportunities and a good package, a point that a number of recruited doctors have raised (the HSE has previously told MI it "never told candidates they would have 'fair access to specialist training'").
Gaps
Dr Zia has passed the Council's Pre-Registration Examination System (PRES) and three parts of the UK Royal College of Psychiatrists' membership exams, with just the clinical exam left to complete.
"Many of my friends who came with me actually left after two years when they were asked to do PRES exams," she says. "Some did the PRES exam, some did the PLAB [Professional and Linguistics Assessment Board] exam. People who did the PLAB exam and who moved to the UK are in training positions now."
She has been hanging tough, hopeful of a resolution. In recent weeks, though, it became apparent that applications for July 2016 training would not be accepted, even on a provisional basis, until the legislative change was realised. There is growing uncertainty about when that might be.
"I like being here, I like the people," says Dr Zia, who adds that she had positive training experiences under Irish consultants, albeit in service posts. "I have been here for four, five years nearly, but sure, there is no point. I have to move."
She predicts that less-experienced doctors unfamiliar with the Irish system will be recruited to fill the gaps.
Relationships
The training division debacle has not yet reached its endgame. However, it has served as a rallying point for overseas doctors, who have spotlighted many issues in their relationships with Irish postgraduate colleges, the Council and mainstream representative bodies.
Dr Tochukwu Anyansi, President of the Association of Nigerian Doctors in Ireland, tells MI there are numerous issues affecting members, including the €300 cost for the Garda National Immigration Bureau (GNIB) immigration certificate, which some doctors have to renew every six months.
Doctors can also encounter discrimination. "People sometimes are told by patients, 'look, I don't want to see you because you are black', but that is not a huge issue, I must say. Most people who have worked here for some time find that Irish people are very, very nice and hospitable."
While Council research has found that doctors who qualified outside Ireland are more likely to be subject to a "high-impact decision" by its Preliminary Proceedings Committee (PPC) (Irish-qualified doctors are more likely to be subject to a complaint), Dr Anyansi believes Nigerian doctors are just as competent as counterparts from Ireland and other countries. He says one of the Association's aims is to foster mentorship, so that recently-qualified Nigerian doctors can be mentored by more senior registrars and consultants.
'People who did the PLAB exam and who moved to the UK are in training positions now'
The main problem in Ireland for doctors who interned in Nigeria is access to training, outlines Dr Anyansi, who confirms that many are considering options elsewhere. He says people find it "ironic" that it is easier to get onto the Council's Medical Register General Division, where there is less supervision. He says doctors newly-arrived are more in need of supervision.
The Association, which was launched last year, wants to be an identifiable group with which the Council can engage. Dr Anyansi tells MI he has contacted the Council on issues affecting Nigerian doctors, but getting linked to the relevant people has proven difficult.
"I don't know if it is that the Council doesn't have the structure in place to engage with doctors or whether it is that they don't want to."
Dr Bhattacharjee says the Council "must modernise their outlook". He notes that individuals at the Council have shown genuine interest in issues raised by OMI.
A Council spokesperson confirms to MI that its PPC and Fitness to Practise Committee members have received training in equality and diversity, as have case officers. "In addition to this, there was also intercultural communications training made available to all staff last year."
The Council also has an equality and diversity working group.
Registration times
The issue of registration processing times for non-EU applicants is causing particular concern. Recruitment specialists confirm to MI that registration can be a lengthy process.
Ms Mairead Donovan, General Manager at Locumotion — which recruits overseas doctors for public hospitals and GP practices — says registration can take upwards of six months for some doctors in non-EU countries.
"For employers to plan and work around those timelines can be really challenging."
Ms Donovan points out that Locumotion cannot expedite applications, and although meetings have been held with the Council and the HSE, it continues to be a problem.
In recent times, Locumotion has increasingly focused on European markets, and Ms Donovan reports growing interest in GP jobs among doctors in Spain and Portugal.
While there has not been a similar level of interest from these countries in respect of NCHD service posts, Ms Donovan predicts that this will likely change.
According to the Council's spokesperson, doctors can be registered within eight weeks when it receives complete documentation.
In the UK, engagement between the regulator and ethnic minority doctors on registration and other issues is significantly more advanced. The General Medical Council (GMC) convenes a Black and Minority Ethnic (BME) Doctors Forum and meeting minutes are published, with some redaction, on the GMC's website.
Dr Krishna Kasaraneni, Chair of the British Medical Association (BMA) Equality and Inclusion Committee, tells MI that the BMA sits on the Forum. He says it has a "very good relationship" with the GMC in respect of discussing issues affecting doctors from minority backgrounds.
Some have suggested that a specific committee within the IMO — in the vein of the BMA model — could assist in promoting engagement with the Council. Previously, a group of overseas doctors met under IMO auspices.
One long-time IMO member says the onus is on people to get involved. "If individuals will not come forward, no-one can address their issues. In my view, members make the IMO and the IMO does what members want it to do."
Some immigrant doctors tell MI that greater links with the IMO would be positive. However, they wonder if their bespoke issues would gain sufficient attention among myriad other matters.
MI requested to speak to an IMO representative for this article, but none was available by press time.
Pass rates
In recent years, a key focus of the BMA committee has been differential pass rates in postgraduate college membership exams.
In 2014, the RCGP and GMC were taken to Judicial Review by the British Association of Physicians of Indian Origin over differential pass rates in the MRCGP's Clinical Skills Assessment (CSA).
The ruling found that the CSA did not discriminate against international medical graduate and British ethnic minority candidates. However, the judgement said action had to be taken. The matter continues to be an area of focus among medical stakeholders, including the postgraduate colleges.
"Certainly from the RCGP's perspective, they never shied away from publishing the data, which is one of the reasons I think that this was highlighted in the first place. The level and depth of data the RCGP gathered is what highlighted the problem in the first place," notes Dr Kasaraneni.
In respect of possible solutions, he says the term 'personalised training' is now growing in acceptance. "We put a label on [doctors] to say they are 'BME doctors' or 'overseas doctors', but they are not really a homogenous group… The level that is required to be an independent practitioner clearly has to be standard, I don't think anybody disputes that, but the journey to get there is going to be different for every single doctor."
In Ireland, this issue has become a heated topic among some immigrant doctors, and OMI has been calling on postgraduate training bodies to publish data on Membership exam pass rates and training access.
At the RCPI, Head of Operations Mr Martin McCormack says the College is committed to working with OMI on a range of issues. He says publication of data on MRCPI exam results, to show pass rates per gender and ethnicity, "is something we are looking at".
However, the current priority is publishing data relating to individual specialties, to support candidates interested in applying for BST/HST training positions. This data will include numbers of applicants, and numbers shortlisted and appointed. "This is an ongoing piece of work and we will review other data on an ongoing basis."
This information will be published through www.medicalcareers.ie in a collaboration between the Forum of Postgraduate Medical Training Bodies and HSE NDTP.
Asked if data will be provided on applicants' country of basic medical qualification, Mr McCormack says "that is something we are trying to track".
In respect of the interview process for training posts, Mr McCormack is asked how the College ensures it is mindful of diversity issues.
"We have a standardised interview skills programme that the interviewers have to complete — that is part of it." He also refers to independent observers at BST and HST interviews.
India
The issue of access to training has been a sore point for some overseas doctors who are Members of the RCPI. The College is active in India, where it holds MRCPI exams.
The RCPI Indian Chapter's website continues to carry an outdated section that suggests that holding an MRCPI may enhance training opportunities in Ireland.
Mr McCormack acknowledges that the website needs to be updated. He says the restriction on entering training has not impacted on numbers taking MRCPI exams in India.
He says the main reason doctors give for taking the exam is that it is "an international, highly-accredited, highly-acclaimed exam that sets a benchmark". The exam is not a standalone piece in respect of the College's activities in India, he points out.
Mr McCormack adds that, for many years, the MRCPI examinations have been marketed as an opportunity to assess a doctor's knowledge and understanding of the basic sciences relevant to medical practice, and common or important disorders.
'I don't know if it is that the Council doesn't have the structure in place to engage with doctors, or whether it is that they don't want to'
"We regularly update the Medical Council of India and the Indian Chapter of RCPI to keep them fully briefed on issues that will impact on doctors travelling from India to Ireland who wish to take up training positions, including the regulatory framework that pertains.
"It is reasonable to expect that doctors would be aware of the regulatory frameworks that apply in the jurisdiction that they are interested in working in. We continue to collaborate with our stakeholders to ensure that Ireland remains an attractive place for doctors to work."
Mr McCormack says that, should the eligibility criteria for entry onto the Trainee Specialist Division of the Medical Council change, the College has "no sense" that more doctors in India will apply for MRCPI exams. He notes that eligibility for the Trainee Specialist Division is outside the RCPI's control and that it has lobbied for reform.
In respect of non-EU doctors holding NCHD contracts for service posts, he says the College has collaborated with the HSE to provide high-end courses for continuing professional development.
At press time, MI was awaiting comment from the RCSI and ICGP on similar queries in relation to publishing data and diversity issues. A Medical Council spokesperson said it did not have a role in managing postgraduate training body exams "and only advocate on matters relating to our role".
MPA
Aside from the expected change on training access, other proposed amendments to the Medical Practitioners Act will have relevance for immigrant doctors seeking registration.
Another flagged amendment provides for the removal of internship equivalency as a route to general registration.
The bill will also provide that all registration applicants, including EU doctors, will be required to "satisfy the Council that they possess sufficient knowledge of the language necessary to practise as a medical practitioner in Ireland", says a Department of Health spokesperson.
"When enacted, it will be a matter for the Medical Council to decide on how a person can satisfy the language requirement. However, any language testing will have to be proportionate and take into account the person's native language, the language of the college where the person got their medical degree and any other relevant circumstances."
The bill is being drafted "as a matter of priority". It will be published following Government approval and then passage through the various parliamentary stages "in 2016".
The Department spokesperson also takes the opportunity to refer to Ireland's commitment to a national policy of health worker self-sufficiency and implementing the World Health Organisation Global Code of Practice on International Recruitment of Health Personnel.
In that sense, and given the official national policy to allocate training positions to Irish/EU candidates first, the coming years present ongoing challenges for immigrant doctors in Ireland.
From Poland to Ireland: one GP's experience
Originally from Poland, Dr Anna Letowska articulates many of the dominant issues facing an Irish GP: Unpaid STC items, recruitment problems and fears for the specialty's future.
Having lived in Ireland for over 10 years, Dr Letowska is fully immersed — and well-versed — in the Irish system. In 2013, she established a practice in Mullingar, Co Westmeath. Many of her patients are immigrants and around 40 per cent are native Irish.

Dr Anna Letwoska
Based on her experience in Poland, Dr Letowska says it is critical that GP practices are not congregated into large primary care centres and that GPs remain as their own bosses.
"The Polish system is based mainly on big primary care centres, so it is more like a corporate culture," she says. "The doctors do not own the practice. Maybe with a few exceptions, lay people are owning the practice and so [GPs] only work as employees in the big practices."
She says such a system can stifle innovation but, as Irish GPs generally own their practices, there are clearer incentives to improve services and ensure accessibility.
Dr Letowska has observed that Irish GPs are "very, very skilled" in theory, communication, analytical and practical skills.
Indeed, she believes that Irish GPs' practical skills are second-to-none. She cites their scope in obstetrics/gynaecology as one of the areas distinguishing them from counterparts in many other countries.
Dr Letowska expresses concern over the ability of practices to recruit GPs recently graduated from the training schemes. She recalls how she found it "very, very difficult" to recruit GPs in Ireland and "had to look into other markets".
She says emigration of young GPs, availing of better pay and conditions elsewhere, is a major issue.
"The young doctors are very wary about what's happening here and I presume it is not lucrative at all for them to work as an assistant, partly because of the taxes being very high," Dr Letowska tells MI.
Those staying in Ireland are increasingly seeking to negotiate better terms. "I actually met with two young GPs who, on the first interview, were asking for partnership."
Dr Letowska is a Member of the ICGP and has undertaken College courses. "[The ICGP] were very open and very helpful, so I suppose it is like all Irish people who are very, very open and very tolerant of other nations."
However, a less positive experience was the process of acquiring a GMS list from the HSE in 2009.
"I presume it was no different than for any other doctor — the fact that I'm a foreigner probably didn't make a difference [in terms of] acquiring a GMS list," she reports.
However, it was difficult to obtain clear information on the process. "The communication was quite poor, there was no information about what I would be paid for, and [it was] practically impossible to do a business plan based on the information supplied by the HSE. Some start-up bonuses were available only at [HSE] discretion, and I didn't get them…We still have unpaid items, mainly the STC forms and some things that are at the discretion of PCRS."
Dr Letowska says she would "love" if there was a specific person in the HSE PCRS with whom GPs could speak.
'[It was] practically impossible to do a business plan based on the information supplied by the HSE'
Currently, much uncertainty surrounds general practice. "If everything goes in the direction of these big primary care centres and then all of the rural practices go down, that will be bad — really bad — for general practice."
Dr Letowska has never applied for IMO membership. She says two GPs whom she knows — who are also from abroad — felt the Organisation was not effective in resolving their problems.
She has joined the NAGP in the hope that it will impact the GP landscape. "But apparently, it seems to be very hard," she says, noting that Government focus is on the emergency department crisis.
Dr Letowska surmises that the Government needs to be cautious in how it treats GPs.
"I don't know if the politicians realise how much GPs are doing in comparison to other countries. It is probably exceptional for the whole of Europe — the practical skills and the knowledge they have, the way they are caring for people. It is exceptional. If they are gone, it will be very, very hard to replace them."