You are reading 1 of 2 free-access articles allowed for 30 days
Organ donation: Opting for the right model?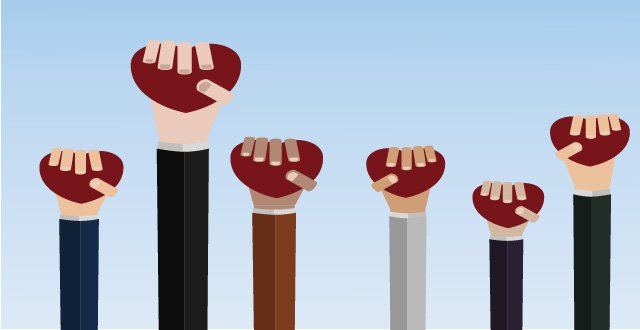 The Government is developing an opt-out system of consent for organ donation, having promised relevant legislation "before the end of 2017" in the Programme for a Partnership Government.
Last month, Minister for Health Simon Harris announced that the Government had approved the preparation of the General Scheme and Heads of a Human Tissue Bill, allowing him to proceed with legislation to provide for the opt-out system of consent.
Separately, the Bill will also implement the key recommendation of the Madden Report on Post-Mortem Practice and Procedures, but Minister Harris was clear on what he considered as the Bill's most crucial feature.
Minister for Health Simon Harris
"An opt-out system of consent for organ donation and accompanying publicity campaign will raise awareness among individuals and encourage discussion among families of their intentions in relation to organ donation," said Minister Harris.
"In this way, individuals can increase the chances that their organs might be utilised after their death and can ensure that those left behind will have the satisfaction of knowing that their wishes were carried through."
Minister Harris said the new consent system will be part of Ireland changing its attitude on organ donation: "I want to see a time where organ donation is the norm when people pass away in circumstances in which donation is a possibility."
Under this proposed new system, consent will be deemed unless the person has, while alive, registered their wish not to become an organ donor after death. However, it is proposed that the next of kin will always be consulted prior to removing any organ.
According to the Minister's timetable, matters will now move relatively fast with a public consultation exercise to be held on the proposals before the end of the summer.
Yet some experts argue that enhanced infrastructure and more staff focused on organ donation in the health service are much better means of increasing the number of donations and transplantations. According to figures provided to this newspaper by the HSE, there were 19 staff working directly in the area of organ donation and transplantation as of July 2017.
This included six national organ donor co-ordinators and a further six organ donation nurse managers. There were also three consultant leads in organ donation.
Asked if there were any immediate plans for more recruitment in this area, the Executive's spokesperson said that "as the service develops further it is hoped to expand the team to respond to service needs".
But if the new consent system does lead to more donations and transplants, are there resources to appoint more staff? In response, a Department of Health spokesperson told the Medical Independent (MI) that "the hospital infrastructure for dealing with transplants will be kept under review in the light of any changes in patient numbers".
Medical organisations
An NAGP spokesperson told this newspaper that it "won't be taking a position" on the opt-out system of consent and therefore it is unlikely to be contributing to the public consultation process. The IHCA had not provided comment by the time of going to press.
The IMO holds a clear position on the issue. A spokesperson told MI that the union has no objection to the introduction of an opt-out system of consent for organ donation. When asked why the union holds this view, the spokesperson pointed MI towards a 2013 IMO policy paper that noted it has no major ethical or moral concerns regarding the introduction of such a model.
"However, at this time, we stress the importance of information being made available in the public sphere to ensure that more public awareness about organ donation is generated," said the spokesperson. Moreover, the legislation should be "clear and transparent".
But there are other voices far more sceptical about the relative merits of the proposed opt-out scheme. During a previous public consultation process conducted by the Department of Health in 2013, Prof John Fabre, Professor Emeritus at King's College London and President of the British Transplantation Society from 1992 to 1995, described the opt-out system as a simplistic idea that does nothing to help patients waiting for a transplant.
The Irish Kidney Association (IKA) holds a unique position within the organ donation process in Ireland. It runs the Organ Donor Card initiative and in 2016 received funding of €180,000 from the HSE.
The IKA's Chief Executive Mr Mark Murphy is supportive of many aspects of the proposed Human Tissue Bill. However, the IKA is not convinced by the planned changes in respect of consent.
Mr Murphy said he does not believe the change to an opt-out system will increase the number of donations and organ transplants.
"It is politicians thinking 'this is a good idea'. They are all doing it for the right reasons. We all want to increase organ donation levels, but there are far better ways to do it," Mr Murphy told MI. "There is going to be a public consultation process and we have already signalled to the Minister that we have our concerns.
"Our belief is that [it] is going to have no real impact on organ donation rates, in fact it potentially has a negative impact. I think we [the Irish] have a history of not liking our consent being presumed. In modern times, people forget, we voted against the EU a few years ago, by voting against one of the new treaties. We are capable of reacting badly to someone presuming our consent."
Irish Kidney Association CEO Mr Mark Murphy
The Department of Health said it does not believe, nor does the Minister, that the introduction of the new consent system will, on its own, necessarily increase donation rates and transplants.
"The Department is aware that changing the system of consent is just one aspect in a package of measures that will be required to increase organ donation rates," a spokesperson told MI.
"The introduction of an opt-out system of consent for organ donation will be accompanied by an information campaign aimed at raising awareness of organ donation among individuals and encourage discussion among families of their intentions in relation to organ donation," added the Department's spokesperson.
The spokesperson said that budgetary and operational details of the campaign have yet to be finalised.
"More broadly, the Department of Health also continues to work closely with the HSE Organ Donation and Transplantation Ireland (ODTI) to further improve donation rates in this country."
Developments
There have been significant developments in respect of ODTI in recent months, with the opening in May of a dedicated premises in Dublin city centre.
ODTI's annual report for 2016 reported that 280 organ transplants were carried out last year, which marked the second highest yearly performance achieved, with an average rate of 23 transplants per month.
Last year saw 172 kidney transplants undertaken by the National Renal Transplant Service at Beaumont Hospital, Dublin, and 58 liver transplants at the National Liver Transplant Service in St Vincent's University Hospital, Dublin. There were also 35 lung transplants and 15 heart transplants at the National Heart and Lung Transplant Service, Mater Misericordiae University Hospital, Dublin.
Recently, Minister Harris noted the "excellent performance" of the National Renal Transplant Service in Beaumont, which experienced an increase in living donor transplants from 33 in 2015 to a record 50 last year.
However, the ODTI report also showed that as of the end of 2016 there were approximately 610 patients waiting for an organ transplant.
Prof Egan recently wrote about the "considerable work" required to enhance rates of organ donation and transplantation in Ireland.
Writing in ODTI's annual report for 2016, published in May, Prof Egan outlined three pieces of important work that needed to be completed, none of which included the introduction of an opt-out system on consent.
The first task highlighted by Prof Egan was the requirement for "an audit system tracking potential donation episodes throughout the health service". The second was the introduction of a system that allows deceased cardiac donation (DCD) to be available to clinicians as required. He noted that 2016 saw the publication of DCD guidelines by the Intensive Care Society of Ireland and that "this now needs to be implemented via an education programme".
The third action Prof Egan recommended was raising awareness "among medical and nursing staff, focusing on organ donation as part of every episode of end-of-life care, irrespective of age".
Tissue Bill will also cover post-mortem practices
The forthcoming Human Tissue Bill deals with matters beyond the opt-out system of consent for organ donation.
The Bill will also implement the key recommendation of the Madden Report on Post-Mortem Practices and Procedures that no hospital post-mortem examination should be carried out and no tissue retained for any purpose whatsoever without authorisation.
The Madden Report (2006) set out the general facts in relation to paediatric post-mortem practice in Ireland from 1970 to 2000, the way in which information was communicated to parents of deceased children in relation to post-mortem examinations and how these practices might be improved upon for the future.
Speaking last month, Minister Harris said the implementation of the Madden Report had been "a long time coming". He added: "The Human Tissue Bill will ensure that the principles of protection of the bodily integrity of the individual before and after death; respect for the autonomy of the individual and the rights of the bereaved; and promotion of the public health benefits of post-mortem examination and tissue donation are enshrined in legislation.
"Work is continuing on the preparation of the legislation and a public consultation will be held on the proposals before the end of the summer. I would encourage everyone to make their voices heard."
Separately, last month a meeting of the Joint Oireachtas Committee on Foreign Affairs and Trade and Defence, heard calls for legislation banning Irish people from going to China as part of so-called 'organ tourism'.
When asked if there was any legislation planned in this area, a Department spokesperson said the Human Tissue Bill "will provide for measures that will enable Ireland to ratify the Council of Europe Convention Against Trafficking of Human Organs".
ICUs
The need for an audit of the health service and ICUs in particular is something with which Mr Murphy from the IKA agrees. Mr Murphy believes that donation and transplant opportunities are being missed, particularly in some of the country's ICUs.
"We are missing loads. Northern Ireland has 13 specialist nurses for organ donation, one for each intensive care unit and they are available across the country 24/7 to assist ICUs in the donation process," said Mr Murphy.
"An ICU is not a place whose job it is to spot organ donation. It is someone else's job. That is exactly what happened in Spain and Croatia; it's nothing to do with the consent issue. We have a consented population [in Ireland], we just need to help them.
"What Spain, Croatia and the UK have is an audit going on of potential donors inside of intensive care units. There has been resistance to that being rolled-out here. I mean years of resistance. I think there might be some units that are doing a bit of a pilot. But there has been resistance from [the] intensive care community to this audit. The audit is purely to identify the shortcomings within an ICU as to why a potential donor, when identified, doesn't become an actual donor. Where did the process let us down? Or indeed, was consent achieved or maybe why was it not achieved?
"The Spanish idea of donor co-ordinators hasn't really been rolled-out here at all. We have six people [National Organ Donor Co-Ordinators, see table] that are championing organ donation. But they are not being brought into the intensive care units to assist the process, which is the role we envisaged, like Spain and the UK, that these donor co-ordinators would be actually taking over a lot of the process and relieving the pressures on the intensive care staff."
In terms of a clinical audit, the Department said plans are moving forward although it did not provide an exact timeframe.
"The HSE have plans to extend clinical audits to hospital intensive care units, which will help to identify potential organ donors. In addition, the HSE ODTI has prioritised education and training," a Department spokesperson told MI.
As an example, the Department pointed to an exercise in 2016 when ODTI collaborated with Spanish training experts who provided the first national training course (train the trainer) on Transplant Procurement Management (TPM).
The Department told MI the three-day course was attended by approximately 40 delegates from both the paediatric and adult critical care community. In March 2017, the ODTI also held an annual paediatric conference on organ donation.
Meanwhile, speaking to MI, President of the Intensive Care Society of Ireland Dr Rory Dwyer said there was "absolutely not" resistance to an audit in ICUs in respect of organ donation.
"Organ donation is an integral part of the dataset for the National ICU Audit, which I have been involved in rolling-out nationally." This has been welcomed by "all units", he added.
International
Internationally, there have been recent moves in the area of opt-out donation. In June, The Guardian reported that Scotland was planning to introduce the opt-out system following "the introduction in Wales of a presumed consent system in December 2015, which led to a rise in organ donations and an increase in the number of families agreeing to donations".
But Mr Murphy from the IKA is not convinced by this experience.
"If you look at the Welsh system now, they have had basically a slight increase, but in the last financial year organ donation rates went down and 175,000 people now have said 'no' to organ donation on their donor register," warned Mr Murphy.
"That is a disastrous situation; they now have 175,000 people out of a small population that they cannot approach and dare not approach their families. The French have had a similar backlash as well."
But even if the system is changed, the IKA Chief Executive does not believe that the practice in the ICUs will alter significantly.
"The practice won't change," he said. "The intensive care units are not going to presume consent. They are going to use informed consent regardless of what the law says. That is the whole practice right across Europe. There are countries that have tried this presumed consent thing – they get a backlash from the public and indeed nothing changes inside the ICU because it is an unworkable consent.
"You must go for an informed consent; you must ask the next of kin. You cannot do anything else on the coalface, let's say."
For Mr Murphy and the IKA, it comes down to infrastructure. "There is plenty of stuff that other countries have proven works. The consent issue, I'm afraid, is the least important – however, it gets headlines."
Willing donors
The IKA has its own ideas, which it will highlight during the upcoming public consultation.
"Our public are willing donors if asked properly. Now, what we would favour is a registry of willing organ donors as well as having a registry, as the Minister only wants, of people who are not willing to donate organs. We would see that as a huge tool. A stronger tool than the organ donor card.
"So that the next of kin in their decision-making process will be able to be shown how the individual has put themselves on a registry. That is powerful when you can show the next of kin that level of consent.
"You can turn it into actual consent, if it was written in a way that was an advanced care directive. There's a very powerful tool that actually removes the idea from the next of kin. But presuming consent won't be operated by anybody in the Irish health service, so why pretend it will be?"