You are reading 1 of 2 free-access articles allowed for 30 days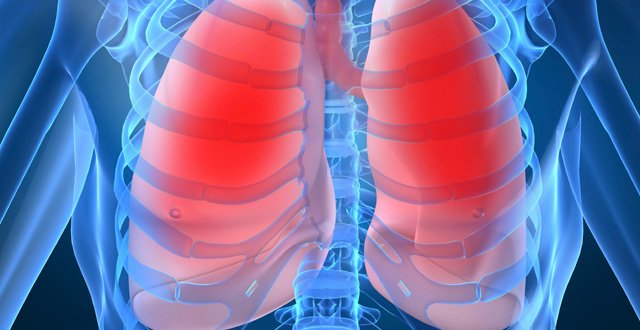 Case report 1
A 64-year-old male patient is referred to your respiratory outpatient clinic after extensive emphysema was noted on a recent CT pulmonary angiogram. He has had a previous diagnosis of COPD, finished pulmonary rehabilitation and former ex 50-pack smoking history. Patient was already on triple therapy inhalers (85mcgs indacaterol, 43mcg glycopyrronium and fluticasone propionate 1000mcg) but remains quite symptomatic, with a low exercise tolerance. Breathlessness graded at mMRC 3 according to mMRC dyspnoea scale. A review of his CT shows upper lobe predominant emphysematous damage without bullous disease.
How would you manage his symptoms?
Case report 2
After the success of the patient in case report 1, another patient attending your local pulmonary rehabilitation programme enquires if he will be a potential candidate for LVRS. This patient is a 51-year-old former delivery truck driver who is also on maximal inhaler therapy. He quit smoking one year ago and is keen to manage his severe breathlessness. Physiologic testing reveals a FEV1 65 per cent predicted, a RV/TLC ratio of 0.6 and DLCO 77 per cent. Thoracic imaging shows heterogeneous emphysema and a bullae occupying one-third of his left hemi thorax.
What options are on the table for this patient?
The patient should be referred for a bullectomy.
A follow-up of 41 consecutive patients at five-year review demonstrated good physiologic and clinical benefits.
Bullae were noted not to reappear after continued surveillance. Intrathoracic gas volume significantly reduced with improvements in both FEV1 and FEV1/FVC ratios. Most importantly, the patients maintained the improvement in their dyspnoea scores.
Discussion
Most patients with COPD can be safely managed in primary care. Specialist referral is usually considered when the diagnosis is not clear or patient remains symptomatic despite maximal inhaled pharmacotherapy. There is increasing awareness of bronchoscopic and surgical interventions as part of the management of severe COPD. Common scenarios are when a patient is being considered for assessment for lung volume reduction surgery or lung transplantation. This would necessitate a referral to a specialist thoracic-respiratory unit or transplant unit, which specialises in end-stage lung disease that has exhausted regular COPD guideline-based treatment.
Management
Current guidelines for COPD do not advocate routine thoracic CT imaging, but this will likely change in the coming updated GOLD guidelines recognising the benefit of interventional bronchoscopic and minimally invasive thorascopic surgical techniques.
Lung volume reduction surgery (LVRS) is currently one option for severe COPD patients with upper lobe-predominant emphysema (based either on CT or for homogenous cases V/Q imaging). LVRS is being carried out at the Mater Hospital, Dublin, following discussion at a designated monthly specialist multidisciplinary team (MDT) meeting. These patients should have a low exercise capacity despite pulmonary rehabilitation and maximal medical therapy. The National Emphysema Treatment Trial (NETT) demonstrated that post-operatively selected patients had better health status and lung function outcomes after LVRS than patients who had standard medical care.
What should we be thinking of when making a referral to a thoracic surgeon?
Patients being considered for lung volume reduction have to meet strict radiologic and physiologic criteria. They have to demonstrate significant air trapping because removing emphysematous lung in this phenotype is theorised to improve respiratory mechanical efficacy and make respiratory muscle better pressure generators by reducing hyperinflation. On occasion, LVRS will be carried out at the same time as performing diagnostic and/or therapeutic lung resection.

Table 1: Appropriate criteria to be considered for LVRS (adapted from LVRS trials)
What does LVRS entail?
The surgeon does multiple wedge excisions of selected lung where there is marked emphysematous damage while trying to preserve good lung tissue. Either a unilateral or staged bilateral video-assisted thoracoscopic approach is chosen.
Which patients are suitable for a bullectomy?
Bullectomy is done by video-assisted thoracic surgery (VATS). Strict size criteria applies with the most evidence for giant bullae, which is defined as bullae occupying more than 30 per cent of one hemi thorax. The patient should ideally not have homogenous emphysema or diffusely damaged lung. Some patients require ventilation-perfusion scanning to demonstrate the problematic localised defect superimposed on otherwise less damaged lung.
Patients should have been reviewed by a respiratory specialist centre with regards to maximal medical pharmacotherapy and pulmonary rehabilitation.
Commonly patients are not candidates due to more significant bullous emphysema than apparent on chest x-ray. It is still crucial that patients are considered for this potential therapy. Patients with diffuse bullous emphysema might be a candidate for pleurodesis without bullectomy to prevent spontaneous pneumothoraxes. Other contraindications are similar to lung volume reduction techniques including advanced comorbid diseases.
What if the patient is not a candidate for LVRS or fit for surgery?
Lung transplantation should be considered in all patients with severe COPD below the age of 75 years.
In the Mater, as an example, COPD patients who are being considered for bronchoscopic and surgical interventions are reviewed at an end-stage lung disease MDT. The patient is then considered for either endobronchial LVRS, staged unilateral VATS LVRS or lung transplantation. It is appropriate to simultaneously consider patients for both LVRS and transplant at the same time.
Which COPD patient should be considered for lung transplant?
The general view is any patient who has progressive COPD despite smoking cessation, maximal medical therapy including inhaled pharmacotherapy, pulmonary rehabilitation and no terminal comorbid diseases should be considered.
The International Society for Heart and Lung Transplantation (ISHLT) suggests evidence-based criteria, which are outlined in Table 2.

Table 2: ISHLT referral criteria
Survival outcomes in transplant patients are guided by careful selection of COPD candidates. For transplantation consideration, alpha-1 antitrypsin deficient COPD patients are classified separately to regular COPD patients.

Table 3: BODE index
The multidimensional BODE (BMI, obstruction, dyspnoea, exercise tolerance) index is a useful parameter in addition to physiologic function and arterial blood gas (ABG) analysis to identify suitable patients. The BODE index was originally designed to predict survival in COPD patients by combining multiple variables thought to act as a surrogate marker of future outcome or death.
What other bronchoscopic techniques are emerging in COPD?
Recognising that most severe COPD patients have other comorbidities and hence are poor surgical candidates has led to research in flexible bronchoscopic techniques like endoscopic lung volume reduction using endobronchial valves, endobronchial coils, vapour therapy, and targeted lung denervation of airway parasympathetic nerves.
All bronchoscopic interventions are currently only being done through registered clinical trials.
Endobronchial valves are particularly useful in heterogeneous emphysema and is usually done in one lobe only. One-way valves are inserted via flexible bronchoscopy to induce atelectasis of the damaged lobe.

Figure 1: Endobronchial coils by Pneumorx
These valves allow air and mucus to escape but not re-enter the lobe. Ideally the fissure in between the target lobe and remaining lobe should be intact to achieve maximal lobar occlusion. New bronchoscopic systems allow the bronchoscopist to check for collateral flow before deploying the valve.
Coils work by a spring device made of nitinol, which is deployed in a straightened shape but then collapses into a natural spring form, therefore retracting and collapsing the targeted lobe.

Figure 2: Zephyr endobronchial valve (Copyright: Pulmonx)
The benefit here is collateral flow between lobes is not an issue as compared to endobronchial valves. Patients can have up to 50 coils deployed in selected cases to achieve maximal lung volume reduction.
Vapour therapy is delivering steam vapour via a bronchoscope directly to subsegemental airways causing an inflammatory response which induces atelectasis of the emphysematous lobe.
Targeted lung denervation is the most recent emerging technique being trialled in patients demonstrating anticholinergic reversibility.
The airway cholinergic system is expressed in both small and large airways.
Bronchoscopic targeted therapy disrupts parasympathetic nerves to reduce acetylcholine release hereby causing bronchodilation.