You are reading 1 of 2 free-access articles allowed for 30 days
Optimal management of Crohn's requires multidisciplinary care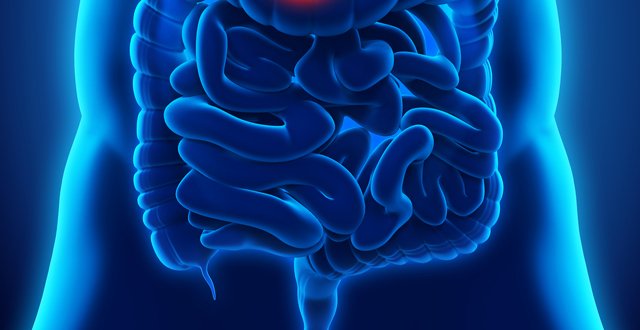 <!– p.p1 {margin: 0.0px 0.0px 0.0px 0.0px; text-align: justify; line-height: 10.0px; font: 51.0px Georgia} p.p2 {margin: 0.0px 0.0px 0.0px 0.0px; text-align: justify; line-height: 10.0px; font: 9.0px Georgia} p.p3 {margin: 0.0px 0.0px 0.0px 0.0px; text-align: justify; text-indent: 8.5px; line-height: 10.0px; font: 9.0px Georgia} p.p4 {margin: 5.0px 0.0px 0.0px 8.5px; line-height: 10.0px; font: 11.0px DIN} span.s1 {font-kerning: none} –>
Iflammatory bowel disease (IBD) is a term primarily used to describe Crohn's disease and ulcerative colitis (UC). The exact relationship between these two conditions is unclear as the cause of both remains unknown. However, there are clear differences between the diseases in that ulcerative colitis is confined to the colon, whereas Crohn's disease can affect anywhere in the gastrointestinal tract from the mouth to the anus. Some experts consider UC and Crohn's to be a spectrum of one disease.
Crohn's disease has become more common over the last few decades. This increase is thought to be real and not only as a result of improved access to medical care and better radiology and endoscopy equipment. There are eight new cases of Crohn's disease in Ireland per 100,000 population. Currently, at least 20,000 people in Ireland are living with IBD.
Peak onset of Crohn's disease is between the ages of 20 and 40, but people of any age can be affected. There has been a three-to-four-fold increase in the incidence of the disease in the paediatric age group in the past decade.
Aetiology
The aetiology of Crohn's disease is unknown but the geographical incidence of the disease is striking. It is relatively uncommon in the Asia Pacific area and more common in the developed world. It is more frequently reported in western Europe and north America compared to eastern Europe and is higher in incidence in northern Europe than southern Europe. Because of this, an environmental cause is suspected. There is a genetic pre-disposition to Crohn's disease in that 30 per cent of family members have a first-degree relative with the condition.
Crohn's disease is not directly inherited but there are genes that predispose patients to the condition. The genetic factors are susceptibility genes. The NOD2 gene is found in patients with Crohn's disease in the US and Europe, but not in Asia. This gene is involved in the innate immunity to combat infection.
Other environmental factors implicated in the disease include diet, antibiotic use and the microbiome. One of the striking environmental factors in relation to Crohn's disease is smoking. People who smoke are more likely to develop the condition, while patients with Crohn's disease who smoke have a more difficult course and are less likely to respond to treatment.
People with Crohn's disease are more likely to smoke compared with the general population and provision of advice on smoking cessation is very important.
Microbiome
Recently, much interest has been focused on the microbiome, the internal microbiological environment of the intestine. It has been discovered, for example, that patients with Crohn's disease have lower bio-diversity of their bowel flora. Atypical mycobacteria has also been suggested as a possible cause of Crohn's disease on account of the finding of non-caseating granuloma in patient biopsies. Caseating granuloma is diagnostic for tuberculosis.
There are similarities between Crohn's disease and Johne's disease affecting cattle. Mycobacteria paratuberculosis induces an enteritis in these animals, not unlike that found in Crohn's disease.
There was a controlled trial performed in Australia using anti-TB treatment for Crohn's disease. These studies were reported as negative, but re-examination of the statistics suggest there may be some benefit of antibiotic treatment.
There are multi-centre trials ongoing looking at the effect of treatment aimed at atypical mycobacteria.
Activity
Crohn's disease can affect anywhere along the gastrointestinal tract, but the most common location is that of the terminal ileum, which is affective in 40-to-60 per cent of patients. It is now practice to classify the disease according to its location (upper GI, small bowel, small bowel plus colon and colonic disease) in addition to whether it is inflammatory, stenotic or fistulating disease. These different forms of disease might be a continuum of progression. The inflammatory response is the initial lesion, then leading to fibrosis, which can go on to the development of fistulae, which can be internal or external.
Patients are assessed by disease activity indices in clinical trials. It is customary to have patients enter a trial who have disease activity as assessed by the Crohn's disease Activity Index (CDAI), but there have been criticisms of this scoring system.
The severity of disease is based on symptoms and the presence or absence of an abdominal mass, haematocrit, taking anti-diarrhoea medication and extra-intestinal manifestations of the disease.
A score of over 350 points indicates severe disease, moderatively active disease is between 250 and 350, while mild disease is between 150 and 250. The patient is thought to be in remission if they are below 150.
A much easier way of monitoring these patients is through the Harvey Bradshaw index, which can be easily administered and by which the disease can be defined as mild, moderate and severe disease.
Treatment
Treatments for Crohn's are based on the severity of the disease. The treatment is complex and should be carried out under the supervision of a gastroenterologist, but it also requires the input of a multidisciplinary team consisting of gastrointestinal surgeons, radiologists, pathologists, dieticians, psychologists, pharmacists, and nurse specialists.
Nurse specialists have a major role to play in the management of IBD and the Irish Society of Crohn's and Colitis is currently campaigning to double the number of IBD nurse specialists in Ireland from the present complement of 12 to 24.
The treatment paradigm for Crohn's disease is that of a top-up approach. The mildest form of treatment is mesalazine. There are various formulations of mesalazine and different doses. These are relatively mild anti-inflammatories and are well-tolerated. If there is no response to mesalazine, the patient is treated with oral steroids. Occasionally patients are so ill that they require hospital admission. Treatment would be started with IV hydrocortisone and after three-to-four days they would be transferred if they respond to oral steroids.
More recently, 'smart steroids' such as budesonide have been introduced as a treatment option. These are absorbed and rapidly excreted by first-pass metabolism. This medication does not have the toxic effects associated with conventional steroids. Budesonide is the drug of choice for treatment of ileal Crohn's.
The next step up from steroids is azathioprine, which is an immunomodulator. The disadvantage is that it takes time for the treatment to be effective. It is important while on these treatments that full blood count, renal, liver and bone profiles are monitored closely to ensure no toxic side-effects. The erythrocyte sedimentation rate (ESR) and C-reactive protein (CRP) are inflammatory mediators and should be monitored to assess response to treatment at three monthly intervals.
In patients who are hospitalised with acute IBD and treated with intravenous steroids, where there is no response after three days and no fall in their ESR and CRP blood tests, infliximab may be used.
Anti-TNF agents
Anti-tumour necrosis factor (TNF) agents have been a major advance in the management of acutely ill or cortiscosteroid-dependent individuals with IBD and in individuals with Crohn's with fistulising disease. There is little difference in efficacy between infliximab and adalimumab in Crohn's. However, there is a suggestion that for UC there is an advantage of infliximab over adalimumab and the recently approved golimumab.
The choice of anti-TNF sub-cutaneous (adalimumab and golimumab) versus intravenous (infliximab, biosimilars) medication may depend on the patient's choice; the intravenous preparation requires the patient to attend day-care, whereas the sub-cutaneous can be self-administered. For a rapid response, the intravenous route is preferred.
Recent studies have unequivocally shown the advantage in achieving remission when combining anti-TNF therapy with azathioprine and in the case of Crohn's in maintaining remission of up to one year.
Vedolizumab is a monoclonal antibody with a mechanism of action specific to a different locus than TNF in the intestinal immune response and was approved by the FDA in May 2014 and finally approved by the Department of Health and HSE in July 2017 for the treatment of Crohn's and UC. The intergrin on lymphocyte surfaces facilitates trafficking of lymphocytes to the gut and the binding of those lymphocytes to gut-specific ligands known as mucosal addressin cell adhesions molecule-1 (madcam). Vedolizumab locks the action of this integrin. The gut specificity is an important aspect of this treatment as it should not affect lymphocyte trafficking to other sites and hence this should limit systemic toxicity and the central nervous system toxicity seen with natalizumab.
Ustekinumab, an antibody to iterleukin 12/23, has been FDA-approved and in clinical use for psoriasis and psoriatic arthritis. It has been more recently studied in Crohn's disease with significant clinical improvement.
Surgery is a useful mode of treatment and sometimes life-saving in acute colitis. Recent studies have confirmed that laparoscopic ileal resection is more effective than medical treatment for Crohn's disease confined to the ileum.
The increasing complexity of current and potential new treatments, and unmet needs of patients, make the management of these patients challenging for gastroenterologists and the wider multidisciplinary team.