You are reading 1 of 2 free-access articles allowed for 30 days
Open disclosure protection required, votes IMO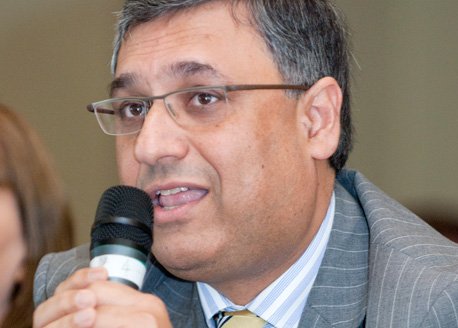 According to a motion proposed by outgoing IMO President Prof Trevor Duffy, the bill would provide protection to a health professional from admitting liability if they were to apologise to patients in the case of an adverse event.
"Open disclosure policies should support patients and doctors and focus on learning from adverse events to reduce harm and improve patient safety," read the motion.
"Our whole complex for dealing with medical error, clinical adverse events, poor outcomes and then negligence is a mess," commented Prof Duffy. "And it was well recognised as being a mess over 10 years ago, when the Clinical Indemnity Scheme was brought in.
"At that time, the Clinical Indemnity Scheme was supposed to be a step in a process where there would be an undertaking to review the whole process by which adverse events were dealt with.
"A core component of this is trying to understand what you want the outcome to be, and I think we are all agreed that the first outcome when dealing with an adverse event should be to improve the service so that it doesn't happen again, so that the next patient gets a better-quality service and the doctor can work in a better environment."
He continued: "And this can only happen through collaborative means and can only happen when doctors can be forthright and upfront with patients, and that can only happen when they are afforded due and appropriate protection. So we support the principle of open disclosure — that is where a doctor is free to discuss a patient's outcomes frankly and honestly with the patient. But the doctor must be protected in doing so, and the Health Information Bill provides an opportunity to do that and provides a step in the right direction to improve our system of dealing with medical error."
Dr John Duddy agreed that open disclosure was "good for patients, good for doctors and for healthcare systems as well". Legislative protection would see greater uptake of open disclosure policies, he said.
Past IMO President Mr Asam Ishtiaq said he supported such sentiments and agreed completely with the spirit of the motion. However, he indicated that current lack of clarity about what constitutes poor professional performance, and an adversarial and unwieldy medico-legal system, may also breed reluctance to engage with the policy.
Meanwhile, the meeting also passed a motion calling on the Bar Council and Law Society to engage with the IMO on developing proposals for tort reform.