You are reading 1 of 2 free-access articles allowed for 30 days
One-third of pregnant women not offered routine foetal anomaly ultrasound – IMJ study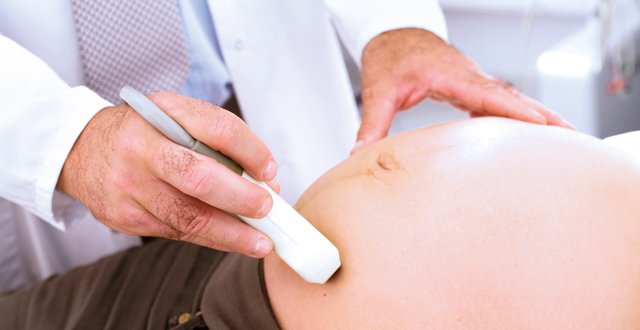 This study highlights the current variations that exist in relation to maternity ultrasound services in Ireland, and in particular with regard to the provision of foetal anomaly ultrasound.
Obstetric ultrasound is a recognised and necessary component of good antenatal care. Internationally, the widely accepted minimal schedule for antenatal ultrasound comprises of two examinations; a dating ultrasound in the late first trimester, followed by a foetal anomaly scan, usually performed between 20-22 weeks' gestation.
Since 2000, the Royal College of Obstetricians and Gynaecologists (RCOG) has recommended that all pregnant women should be offered these two ultrasounds for the accurate dating of a pregnancy as well as the diagnosis of foetal anomaly. This two-stage ultrasound approach was endorsed by the UK National Institute for Health and Clinical Excellence (NICE) in 2008. In January 2016, the Department of Health published the National Maternity Strategy which also recommended that all women have "equal access to standardised ultrasound services, to accurately date the pregnancy (and) to assess the fetus for ultrasound diagnosable anomalies as part of a planned Prenatal Foetal Diagnostic Service".
Previous research reported by Lalor et al in 2007 and Walsh et al in 2013 (published in the Irish Medical Journal) revealed a large variation in the number and type of ultrasounds provided by the maternity units around Ireland. Recent high-profile media reports, highlighting a lack of diagnosis of lethal foetal anomalies over the last number of years, suggest that availability to foetal anomaly ultrasound remains inconsistent.
According to the study findings, foetal anomaly ultrasound is offered universally to all women in 7/19 (37 per cent) units, selectively to some women in 7/19 (37 per cent) units and not offered at all in the remaining 5/19 (26 per cent) units. In units offering selective anomaly scanning, the variation in percentage of women receiving a scan ranges from 10-42 per cent. Overall 41,700 (64 per cent) women receive a foetal anomaly ultrasound nationally.
Respondents were asked if there had been any staff expansion in the ultrasound department since the publication of the National Maternity Strategy in 2016. In 2/19 (11 per cent) units some staff expansion has occurred in the last year. However, in 2/19 (11 per cent) units the ultrasound staffing levels have declined over the same time period.
The study was undertaken by the Irish Centre for Fetal and Neonatal Translational Research (INFANT), University College Cork; Pregnancy Loss Research Group, Department of Obstetrics and Gynaecology, University College Cork; and Cork University Maternity Hospital.