You are reading 1 of 2 free-access articles allowed for 30 days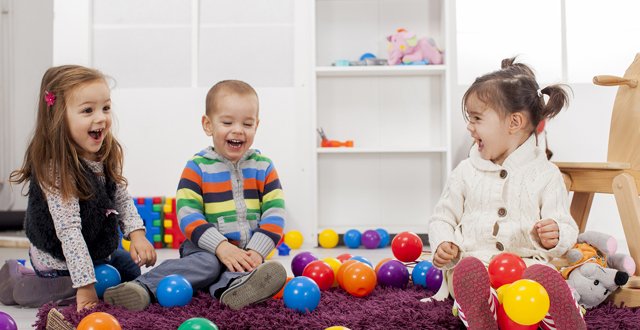 It is a long-held societal construct in the UK that no two adults between the ages of 30 and 45 with children, having met for the first time, can pass five minutes of conversation without discussing schools or access to them.
The system here is a little different, insofar as you are not allowed to apply to schools until 12 months before your child is due to start, and the single biggest factor is proximity to the school. Most of these conversations I have with colleagues here begin with an exhortation as to how lucky we are to be Catholic and benefit from access to the wealth of good schools that your belief in the doctrine of transubstantiation and the virgin birth affords you.
'Pay or pray' is the mantra here when it comes to securing a good education for your children. It is utterly scandalous that in Ireland, children from non-Catholic backgrounds are discriminated against with regard to access to schools funded by what is, nominally at least, a secular state. However, there is a certain irony in the fact that at a time when many in Ireland wish for divestment of schools from the Catholic faith, that self-same educational ethos is held up as an aspirational ideal here in the UK. It shouldn't be beyond the capability of the Irish State to maintain the things that make Irish education great, while ensuring equity of access for all that is Catholic in the truest, small 'c' sense of the word.
As befits the existential Isle of Man that the O'Connor clan inhabits, being midway between Britain and Ireland and not fully in or out of either, we recently filled out a bunch of application forms for schools in Ireland. Just in case, like. Some schools, run by groups of people purporting to be Christians, wanted a non-refundable €50 fee for the privilege of putting our names on a waiting list for admission in 2025.
That's right, 2025. Will the euro even exist then? I should try that with the Dublin hospitals those religious orders also operate. 'Hi, yeah, it's me. Look, I might want to come and work for you in 10 years' time, so I'd like you to give me some money now for me to keep and I'll have a little think about it nearer the time.'
I know they said the Tiger was back, but this?
There were certain things we wanted in terms of location and facilities. Seeing as my little son goes everywhere now with his hurley and sliothar, he will need a school that provides access to a ruddy-faced man from the south-east who will scream at him to 'pull hard, for feck's sake' on a dark, murky field on a Wednesday afternoon. This may prove harder to come across in Yorkshire.
Last Saturday we went to a birthday party for a friend's child. We were the only white people there. If you ever get the chance to go to a Sikh child's party, take it. Some of you will have seen the magnificent Clint Eastwood movie Gran Torino, where the protagonist gets invited to a party that a neighbouring Asian family are throwing and his initial misgivings are overcome by wonderful hospitality and stunning food, the like of which he'd never seen before. Well, picture that.
I walked in and my son was clinging to my leg like a limpet. Suddenly, four colourfully-attired elderly Indian ladies descended on us with all the skill, intent and purpose of the Kilkenny full-back line.
Donnacha was whisked off promptly by two of them with a plea of 'come, let daddy eat'. Meanwhile, the other two concentrated on filling my plate with aromatic goodies that convince you that as it is for the French with wine and the Dubs with Guinness, so it is for Indians with curry — they keep all the good stuff for themselves.
Shamefully, so engrossed was I in my taste buds, I lost track of the little man, last seen very contentedly sitting in the middle of a bevy of Indian women squeezing his cheeks and telling him how handsome he was. Of course he was in the garden, in his Cork jersey with his hurley and sliothar. I went out to investigate. He was running around pulling on his sliothar, another boy's football and in fact everything that moved, yelling 'I'm Jimmy Baddy-Murphy, I'M JIMMY BADDY-MURPHY!'
Three older gents looked on in Turbans, as captivated as they were bemused. 'What sort of game is this?'
Where do you start with that one?
So I stopped worrying about 2025 and enjoyed the moment.