You are reading 1 of 2 free-access articles allowed for 30 days
One doctor's thanks to a Starman for all the Golden Years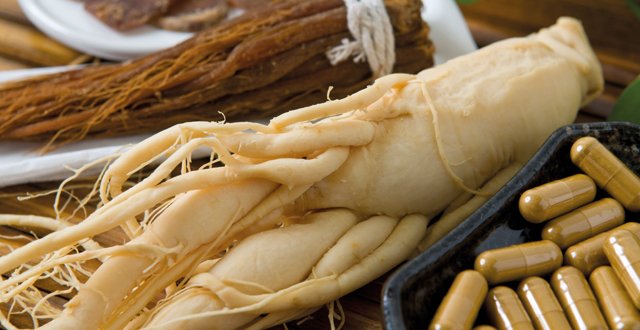 There have been countless tributes to him, many of which have come from the ranks of the famous, but one particular homage from a palliative care doctor caught my eye.
Dr Mark Talbert, Palliative Care Consultant at Velindre NHS Trust, Cardiff, Wales, penned a particularly enchanting tribute to Bowie (originally named David Jones, but he changed his name to avoid being confused with Davy Jones of The Monkees).
The eloquent words of Dr Talbert speak for themselves and for those of you who didn't get to read it in BMJ Supportive and Palliative Care, here are a few of the more notable extracts.
"Whilst realisation of your death was sinking in during those grey, cold January days of 2016, many of us went on with our day jobs. At the beginning of that week I had a discussion with a hospital patient, facing the end of her life. We discussed your death and your music, and it got us talking about numerous weighty subjects that are not always straightforward to discuss with someone facing their own demise. In fact, your story became a way for us to communicate very openly about death, something many doctors and nurses struggle to introduce as a topic of conversation."
It is also salient that Dr Talbert uses Bowie's death to poignantly touch on the challenges of being a palliative care specialist. A few paragraphs later he writes: "I am a palliative care doctor, and what you have done in the time surrounding your death has had a profound effect on me and many people I work with. Your album is strewn with references, hints and allusions. As always, you don't make interpretation all that easy, but perhaps that isn't the point. I have often heard how meticulous you were in your life. For me, the fact that your gentle death at home coincided so closely with the release of your album [Blackstar], with its goodbye message, in my mind is unlikely to be coincidence. All of this was carefully planned to become a work of death art. The video of Lazarus is very deep and many of the scenes will mean different things to us all; for me, it is about dealing with the past when you are faced with inevitable death.
"I doubt that anyone will have given you cardiopulmonary resuscitation (CPR) in the last hours/days of your life, or even considered it. Regrettably, some patients who have not actively opted out of this treatment still receive it, by default.
"It involves physical, sometimes bone-breaking chest compressions, electric shocks, injections and insertion of airways and is only successful in 1-2 per cent of patients whose cancer has spread to other organs in their body. It is very likely that you asked your medical team to issue you with a 'Do not attempt CPR' order… you were once again a hero, or a 'Held', even at this most challenging time of your life. And the professionals who saw you will have had good knowledge and skill in the provision of palliative and end-of-life care. Sadly, this essential part of training is not always available for junior healthcare professionals, including doctors and nurses, and is sometimes overlooked or under-prioritised by those who plan their education.
"I think if you were ever to return (as Lazarus did), you would be a firm advocate for good palliative care training being available everywhere."
These extracts can't do justice to the full letter but reading the complete version comes strongly recommended.
It's grim up North
Good old North Korea. Rather than devote its energies to rebuilding a crumbling healthcare system or feeding a hungry population, state media — which has about as much credibility as Lance Armstrong — now says the country has produced a liquor that does not cause hangovers.
That bastion of truth, the Pyongyang Times, says the drink uses a combination of "scorched glutinous rice" and six-year-old ginseng.
But this is not North Korea's first love affair with ginseng — the Korean Central News Agency has previously claimed it developed a domestically-produced preventive drug almost two decades ago with the ability to prevent immunological disorders such as MERS, SARS and Ebola.
Dr Jong Sung-hun, Director of Korea Pugang Pharmaceutic Co, said: "Malicious virus infections like SARS, Ebola and MERS are diseases that are related to immune systems, so they can be easily treated by Kumdang-2 injection drug, which is a strong immune reviver."
We've been barking up the wrong tree all along, folks — somebody put these lads in charge of the HSE.
Kicking obesity out
A novel idea in the UK, designed to tackle obesity among men, is getting some of the larger male population off the sofa.
In the Man v Fat football league, the only criteria for joining a team is that you must have a BMI of 30 or over. The founder of the league, Andrew Shanahan, is now disqualified from participating, having lost five stone in weight.
The teams include outfits such as Inter Pies, Beer Bellies United and XL Legends. But there's method behind the frivolity. Shanahan explains: "I started Man v Fat two years ago because I was morbidly obese and experienced first-hand the difficulties men face during weight loss.
"… I was shocked at how little support blokes get for weight loss. There was no help for me, and all the classes seemed tailored to women's needs.
"I remember going to a WeightWatchers meeting and I was the only guy there. It was embarrassing and I was so out of my depth… I asked the 40,000 members of Man v Fat what they most needed to lose weight, and they said they needed to talk to each other."
For those who have too much, every little counts — sounds like everyone's a winner in this scheme.