You are reading 1 of 2 free-access articles allowed for 30 days
Occupational hazards — the healthcare workers on the frontline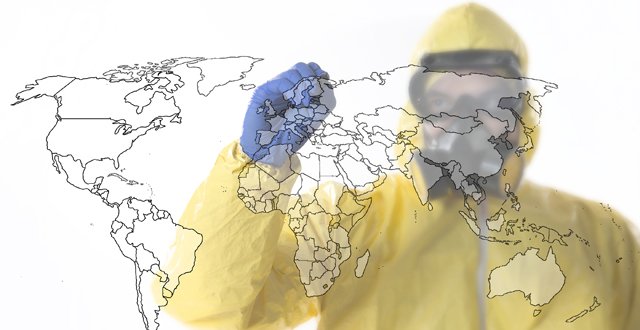 The worrying news of a new outbreak of Ebola in the Democratic Republic of Congo (DRC) has reminded the world of the continuing challenges posed by serious infections and the specific impact this has on doctors and other healthcare workers.
Earlier this month, an Ebola outbreak was declared in the north-west of the DRC and, as of 11 May, the WHO has reported 39 cases.
The personal toll on healthcare workers and the challenges posed by such outbreaks to doctors and nurses was one of the topics discussed at the recent 32nd International Congress of Occupational Health (ICOH 2018), hosted by the RCPI in the Convention Centre, Dublin.
Prof David Koh qualified in medicine and specialised in occupational medicine in Singapore, where he worked for over 25 years, including during the deadly SARS (Severe Acute Respiratory Syndrome) outbreak in 2003. Now Distinguished Professor at the Universiti Brunei Darussalam and Fellow of the Faculty of Occupational Medicine at the RCPI, he spoke at ICOH 2018.
Recounting his frontline experience during the SARS epidemic, Prof Koh emphasised that there was a series of lessons that doctors and other healthcare workers could take from that intense professional experience.
"We had a few painful lessons from this outbreak of SARS," Prof Koh told an audience of international occupational health experts and practitioners.
"The first thing that struck us very deeply was that SARS was a very grim reminder to us that healthcare work can be hazardous. We had colleagues in healthcare who came down with SARS and unfortunately, some of them even succumbed to the illness," said Prof Koh.
"If we look at the data from across the world, about 21 per cent of all the SARS patients were healthcare workers — a range that was from about 3 per cent in the US, to in excess of 40 per cent in countries such as Canada and in Singapore."
Prof David Koh
Infection
SARS was first reported in Asia in February 2003. Over the next few months, the illness spread to more than 20 countries in North America, South America, Europe and Asia before the outbreak was contained.
According to the WHO, a total of 8,098 people worldwide became sick with SARS during the outbreak. Of these, 774 died. It caused healthcare emergencies in countries as distant from each other as Singapore, China and Canada.
Prof Koh said the outbreak proved that all healthcare workers, "including the traditional healers", are potentially at risk, with proximity to patients and exposure to contaminated surfaces among the factors that influence the possibility of infection.
"The second lesson we learned from this SARS epidemic was that the threat of SARS extended way beyond the infection," said Prof Koh.
"What do I mean by this? Reports from Canada first documented that the psychological effects were very prevalent among healthcare workers; there was a very high degree of stress experienced by over a third of hospital workers. In other countries, overwork was very common because healthcare workers had to work overtime; there were increased job demands.
"There were also social effects on the healthcare workers, as well as their families and friends.
"People close to them were worried about their health, and people close to them were worried that they might get infected."
Prof Koh reflected on his own direct experience: "So during that period of time, whenever I went home, my wife would make sure that I would disinfect my shoes, I had to get rid of all my clothes before I could even go near to her or near to the children, so this was a very real fear."
He added that a survey among doctors, nurses and healthcare staff in Singapore has also reflected this deep impact.
"They felt that people avoided them because of their job," said Prof Koh. "So if you were in your uniform and you went on public transport, all of a sudden you found it very easy to get a seat on a crowded bus because everybody ran away from you."
Family
Such public experiences were not merely confined to buses and trains.
"In those days, when I wanted to take a taxi to work, once I told the taxi driver that I was going to hospital, sometimes the taxi driver became very uncomfortable. He would normally drop me some distance away from the hospital because he didn't want to go near it. So it was as bad as that."
He added that many doctors and nurses "felt that people avoided their family members because of their job".
"So when my children went to the childcare centre, you could hear the teachers and the other children say, 'you better avoid this boy or girl because his father is a doctor'. That was a kind of stigma that was associated, even among family members."
But Prof Koh emphasised that the experience was not universally negative.
"About 80 per cent of respondents [to the survey] felt that they were appreciated at the hospital and by colleagues. And about 77 per cent felt appreciated by society and indeed, many of them were hailed as heroes in trying to protect the health of the country," he said.
Looking back on the reaction of doctors and nurses in hospital, Prof Koh said the experience proved that the "general principles of prevention and control of an infectious disease are effective for SARS".
He said figures prove that good hand-hygiene, masks, and gowns worn properly all had an impact on whether doctors and others contracted the infection.
"So the use of personal protective equipment (PPE) was very important to contain the spread of SARS among healthcare workers. Implementing this was difficult, because suddenly, overnight, we had to wear PPE. Most did not have fit testing, they did not have proper training in how to wear them or remove the PPE, they didn't know very much about disposal, cleaning, decontamination.
"Nowadays in Hong Kong, Singapore and so on, we know all this very well but 15 years ago, we had very limited knowledge about this," he said.
Workers
Considering that he was speaking at a conference attended by hundreds of international experts in occupational health, Prof Koh was clear that "because SARS is an occupational disease, it requires an occupational health response".
During the 2003 outbreak, he spoke to taxi drivers, food preparation handlers, laboratory researchers, stock exchange staff and sewage workers to advise them on what measures they could take to prevent the spread of the infection in their workplace.
"Emerging occupational health infections will continue to pose threats to healthcare workers," said Prof Koh. "We are reminded that healthcare work can sometimes kill the healthcare workers.
"The good thing about SARS is that the general principles of prevention and control were found to be very effective. We know that SARS or something else will come back. We should remain ever vigilant; we should prepare ourselves for the next outbreak."
Prof Koh was one of the many speakers who presented to delegates from across the world who attended the ICOH 2018 in Dublin at the beginning of May.
The week-long conference saw talks and debates on various aspects of occupational health.