You are reading 1 of 2 free-access articles allowed for 30 days
OBITUARY: Dr Eamonn Ralph, RIP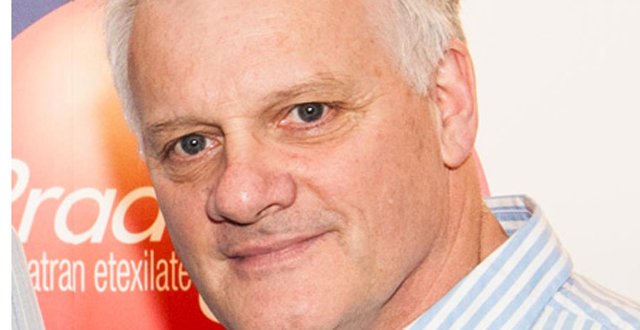 Dr Eamonn Ralph, a GP who worked in Kildysart in Co Clare, died last month. I knew him all of my adult life. He was, in fact, my first anatomy demonstrator, and on that long ago day when we first met in the old Anatomy Department in the then UCG (now NUI Galway) I wasn't sure what to make of him. He had a rare kind of debonair good looks, and a way of saying the funniest things in a completely serious tone, so you were unsure whether to laugh or not. Then he would flash a sly smile, and you realised that you were in the presence of an unusually intelligent and companionable person. He was, as the song goes, 'a man you don't meet every day'. It wasn't long until I found myself spending evenings in The Skeff Bar in Galway in the company of Eamonn and Reddy O'Beirne. It was many years before it occurred to me how kind it was of these surgical SHOs to take a clueless young first med like me under their wing.
Eamonn then transferred his many talents to general practice. Like him, I moved first to Donegal and then on to the mid-west, and on my way I heard the stories about the fast-growing legend of Eamonn Ralph.
'Legend' is a term that is overused, but if a legend touches countless lives, if a legend puts others before themselves, if a legend is truly one of a kind and cannot be replaced by another human being, then Eamonn Ralph was a true legend.
We would meet up from time to time at conferences and meetings, in the way that doctors do. He never lost his jaunty, elegant air, and often you felt that he had a rapier and a plumed hat near to hand. He was often asked to address the rural GP conferences, where he mixed a laconic wit with a strange wisdom, as well as being incredibly funny.
Those who were lucky enough to be present when he held the floor, without notice or notes, as the room rocked to wave after wave of laughter, will never forget him. Strangely enough, in the most poignant instance at which I encountered Eamonn, he wasn't even there. It was at an exhibition of photographs of Irish general practice in 2012 by photographer Fionn McCann.
Rural practice is a network that holds communities together, underfunded and ignored, and Eamonn was one of that network's heroes
These enormous and quite brilliant photos showed Eamonn and other GPs at their work. There was Eamonn in the surgery, in patients' homes, writing prescriptions and checking blood pressure. He looked at times tired, concerned and almost saintly as he bent his head to listen to the patients. The photos of home visits were particularly moving. You could see elderly country people, living far from services, who had supported the State all their lives and were now having difficulty coping. These pictures captured the essence of rural practice as the doctor gently brought skill, compassion and a listening ear to the poor and to the old.
Rural practice is a network that holds communities together, underfunded and ignored, and Eamonn was one of that network's heroes. And rural practice is quickly falling to pieces for the sake of the comparative pittance it would cost to hold it all together. But that is an argument for another day.
I had heard that he wasn't well. We never discussed it when we met. The last time I saw him was, like the first time, in a university. By chance, we both attended a lecture given by Tony Buzan in the University of Limerick. My 12-year-old son and I were put in a group with Eamonn and it was a pleasure to see how he gently and amiably helped Michael through the tasks, in much the same way that he had helped me years before. Maybe the meeting wasn't by chance at all. Anyway, it was great to see his keen intelligence at work again. Then, on the eve of the ICGP AGM this year, he died. When we heard the sad news the conference started buzzing with tales of the life and stories of Eamonn, and we all felt that one of the finest of us all had left forever.
Eamonn Ralph spent his life helping others. I was one of the many thousands of people who benefited from his company. He was my first medical mentor, and the best. He was a legend.
Dr Eamonn Ralph, Kildysart and formerly of Ballina, Co Mayo, died peacefully on 6 May, 2015, at home, surrounded by his loving family.