You are reading 1 of 2 free-access articles allowed for 30 days
Not looking back in anger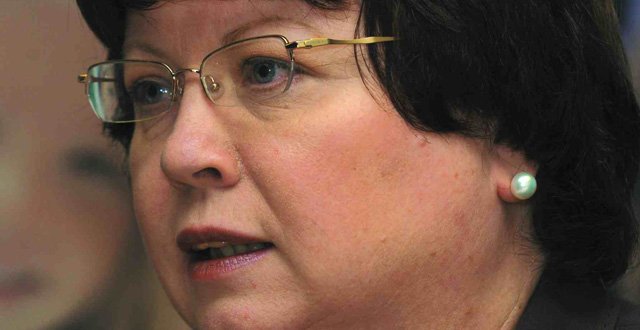 One of the most prolific Ministers for Health in recent times, Mary Harney, held the Health portfolio between 2004 and 2011. In a clear sign of her determination to change the Irish healthcare system, she continued to hold the post even after being offered an exit from 'Angola' in the form of another ministerial post during ongoing negative publicity about the state of the health service and unpopular decisions, including the removal of the over-70s medical card. She also hung on to the 'poisoned chalice' following the demise of her political party the Progressive Democrats, and a decline of support for their public private partnership model during the recession, until her retirement from politics in early 2011.
Ms Harney considers her legacy as Minister for Health to be the successful reform of cancer services, the creation of HIQA and the launch of the nursing home support scheme, Fair Deal. However, her detractors criticise the creation of the HSE and the further separation of the running of the health service from the Department of Health, as well as her infamous co-location plan, which was swiftly shelved after her departure.
Since she left politics, Ms Harney has been involved in a number of public and private roles within the healthcare arena but has kept a low profile. However the Medical Independent (MI) secured a one-to-one chat with Ms Harney at the recent 'Acting Together — Roadmap for Sustainable Healthcare' conference in Brussels. Ms Harney is Chair of the European Steering Group for Sustainable Healthcare, an initiative aimed at ensuring health systems can cope with an increasing ageing population with high healthcare needs, which is supported by biopharmaceutical company AbbVie.
Asked her thoughts on current Minister for Health Leo Varadkar, Ms Harney gave him a strong stamp of approval.
"I think he is doing very well. I think he is tough and focused. You have to have a very thick skin and not worry about what people think about you," she told MI.
However, when asked about her thoughts on Varadkar's predecessor, Dr James Reilly, Ms Harney replied: "Well, you know we had a difficult relationship but in fairness, I thought he was trying to do his best."
The current Government's health policy on universal health insurance is quite different to the public-private partnership model favoured by the Progressive Democrats, but she contended healthcare funding is finite, whatever the model.
"I support universal healthcare. By that, I mean that people should have access to healthcare, regardless of their economic circumstances. But I think there is an obsession in many places about how you fund healthcare. Regardless of how you fund it, there is a limited amount of resources for healthcare. So there is no panacea on how you organise healthcare around what you make available to citizens. There isn't a button that you can press and suddenly, if you call it this, all the problems are solved. There is a finite amount of money. How do you spend it? Those are political choices and I wouldn't comment on the choices that are being made [now], as it is not a matter for me. I'm out of politics but I have great confidence in the current Minister. I think he is very impressive," Ms Harney said.
Well, you know we had a difficult relationship but in fairness, I thought Dr James Reilly way trying to do his best
Asked about the ongoing ED trolley crisis, worse now than when she launched her 10-point plan to tackle it over 10 years ago, Ms Harney believes the Fair Deal scheme, which was introduced under her tenure as Minister, has had an impact and she is aware Minister Varadkar has secured extra funds to increase beds under the scheme.
"It's about transitioning to community-based care and how quickly you can do that and I think the current Minister is very focused on that agenda, I have to say," she commented.
'Resistance to change'
One point that Ms Harney referred to one more than once during her address to the Sustainable Healthcare conference, as well as during her interview with this newspaper, was resistance to change in the health service, in particular from healthcare staff.
"The big challenge for health systems, particularly ones that are publicly organised in particular, is introducing change. I was talking here [at the conference] about my experience with cancer reform. In the main, the Irish Cancer Society were terrific, they were on board for the changes but much of the resistance to that came from people [within the healthcare system], some of them professionals; not many, but some.
"So the point I was making is, it is not just politicians who are resistant to change. Very often, people who work in the system feel threatened by change, professionals often feel threatened by change. And I think one of the messages I would have to come to from this is that we all need to work together.
"First of all, we need to have a shared analysis of what the issue is. Sometimes that is not easy to get. Some people feel if you only had more money you could solve all the problems when the reality is you can't solve all the problems with money, firstly, and secondly, we are not going to get much more money.
"Europe is not growing… so we have to make the changes in the context of current budgets."
Discussing healthcare reform, she said there is an impression that all hospitals must be the same and provide the same level of service, when that is not the case.
"I think one of the things a Health Minister needs is the support of a Prime Minister around the strategies and making changes of that kind, particularly in a country with multi-seat constituencies. I think that is essential. I must say [former Taoiseach] Brian Cowen was incredibly supportive as he lost two of his deputies, so that wasn't an easy challenge, but I think you need the Prime Minister and the Government generally to support the right thing. Therefore you need to convince the Government that this is the right approach, and the good thing is with the cancer registry, cancer outcomes in Ireland are improving. So over time as people see that, I think it will give them the impetus to make other changes."
Continuing, Ms Harney said there are some "fantastic NGOs in Ireland that are up for change".
"I'm thinking of the Irish Cancer Society in particular. They are up for change, for doing the right thing, and that is very supportive for getting people around to the change agendas. When you have resistance from the professions who have to implement changes, whoever they are, it becomes incredibly difficult.
"Patients have huge confidence in professionals rather than politicians for obvious reasons, and that is the same right across the European Union but I think more and more patients are better informed. I think technology is going to help to inform them. Over 60 per cent of people over 65 are Internet-friendly. I think that is going to play an increasing role in ensuring better-informed, better-educated patients who are going to drive the changes. As we heard from the conference, better-informed patients get better outcomes."
Looking at how healthcare services are delivered to patients, Ms Harney believes nurses "are the future".
"Nurses in particular have a very important role to play. One of the things I was delighted to do [while Minister for Health] was provide for nurse prescribing in Ireland. And I'm delighted to see there has been a huge increase in the number of nurse prescribers. I think nurses are the under-utilised part of the health service and I think they are very much the future, particularly as we move into community-based care. There are so many things a specialist nurse can do, so it is a resource we need to use more across the European Union."
Technology
The conference heard that Ms Harney did not use a computer until after she left politics and that it was a very steep learning curve. So did she therefore not embrace healthcare technology during her time as Minister?
"No it's not that I didn't embrace technology. There was a very bad experience with PPARS. The former Health Boards set out to reform a system using technology and of course technology can't do the impossible. The scoping was wrong; the project wasn't scoped appropriately so the costs ran away and that made everybody, including me, nervous of going down this road again.
"You have to have priorities as Health Minister. You won't do everything, you won't turn things around, so 'what are my priorities?' So cancer, Fair Deal, HIQA, trying to get the system onto a quality agenda. The future in healthcare is about measuring outcomes and measuring results and paying for them, rather than just paying for treatments or volume."
Ms Harney agreed that the recent publication of HSE hospital outcome data was a welcome move. "I saw that, which is great. The Clinical Care Programmes that we set in place have transformed treatment in a lot of areas. If you look at thrombolysis for stroke, Ireland has one of the highest levels of it, saving lives every day and disability and so on. It is just terrific…
"One of the great doctors I worked with was Colin Doherty [Consultant Neurologist and National Clinical Lead for Epilepsy] in St James's on epilepsy, who I remember said to me, 'give me x amount of money and I'll deliver the results,' and so he did….
"The point I'm trying to make is, you need champions of change; change is slow." She explained that the successful projects supported by the Sustainable Healthcare initiative show how change could affect positive results and savings, but the challenge is how to scale them up nationally.