You are reading 1 of 2 free-access articles allowed for 30 days
Non-cardiac chest pain: The role of the gastroenterologist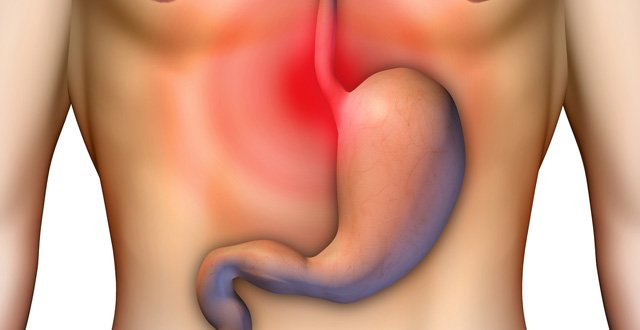 Discussion
The exclusion of cardiac disease is of primary importance in the evaluation of any patient presenting with chest pain. The history and clinical presentation have been shown to be unreliable and inaccurate at separating coronary artery disease from non-cardiac chest pain. Patients may undergo various cardiac investigations, including an ECG and functional imaging, with some patients progressing to coronary angiography if necessary. If these are found to be negative, then patients are usually discharged with no follow-up. However, symptoms often remain in a large proportion of these patients and they remain dissatisfied with the lack of a specific diagnosis.
Once significant heart disease has been excluded, the oesophagus should come under suspicion and a referral to a gastroenterologist should be considered. A variety of factors have been proposed in the pathophysiology of NCCP, including gastro-oesophageal reflux disease (GORD), oesophageal dysmotility, musculoskeletal problems, psychological factors, and visceral hypersensitivity. It appears that none of the factors occurs exclusively and that combinations of these factors are present in the individual patient and therefore may act synergistically, leading to symptomatology. NCCP of oesophageal origin is typically divided into reflux-associated or non-reflux associated NCCP, with the latter most often resulting from hypersensitivity, although oesophageal spasm might also contribute in some cases.
Hypnotherapy has been shown to be more effective when compared to supportive listening; long-term follow-up demonstrates sustained efficacy
GORD has been shown to be the most common cause of NCCP and can be readily diagnosed with 24-hour pH monitoring. However, a therapeutic trial of a proton pump inhibitor (PPI) is worth consideration before these more intrusive instigations and if this leads to improvement, it strongly suggests GORD as the cause. Upper GI endoscopy may be worthwhile and may offer reassurance to the patient, although overt oesophagitis is only found in a minority of NCCP sufferers with non-erosive reflux disease (NERD) being much more common. Also, there has been an increasing interest in the role of non-acidic reflux, detectable by 24-hour impedance monitoring, but its relationship to NCCP has yet to be elucidated. Apart from the above investigations, there are no other routinely performed investigations in patients with NCCP.
It is well known that in functional gastrointestinal conditions, there is a disturbance in the central processing of noxious stimuli from the gastrointestinal system. Furthermore, how patients perceive and react to their pain is critical and there is increasing evidence that this is the case in NCCP. These patients exhibit a higher prevalence of psychological disease when compared to their angina counterparts and it is worth using a simple questionnaire such as a Hospital Anxiety and Depression Scale (HAD) in order to quantify this. It is also important to take a medication history as a range of medications, such as non-steroidal anti-inflammatory drugs, can exacerbate gastrointestinal symptomatology.
Clinical management
Once a cardiological explanation for chest pain has been excluded, reassurance by the clinician is critical, as patients with NCCP remain concerned about the potential for heart disease to have been missed, given the connotations of chest pain.
A therapeutic trial of a PPI, particularly if a patient is describing typical GORD symptoms, should be the first step. If the patient responds, then it is likely that their chest pain is related to GORD and continuation of this medication is appropriate. The failure of a patient to respond to a PPI is suggestive of another explanation and further investigations are often helpful.
Oesophageal manometry has gradually moved from a research tool to having clinical application and this has been facilitated by consensus, leading to the Chicago classification. However, the interplay between dysmotility and symptoms is still not entirely clear and the treatment of these conditions remains challenging.
Based on the hypothesis that oesophageal spasm might lead to pain, calcium channel blockers such as nifedipine may be considered, although there is no convincing evidence of their efficacy and they are often discontinued due to the unwanted side-effect profile of hypotension, dizziness and headaches. The lack of response to such an approach suggests that the problem may be that normal contractions are being sensed abnormally (visceral hypersensitivity), rather than the contractions being intrinsically abnormal.
Visceral hypersensitivity has for a long time been proposed as a potential cause of NCCP and has an established role in IBS and other functional gastrointestinal disorders. Research has suggested an alteration in the central processing of oesophageal stimuli with balloon distension in patients with NCCP.
It is likely that these patients also exhibit acid sensitisation of the oesophagus, which may synergistically lead to increased symptoms. Despite the body of evidence linking abnormal sensory processing as a cause of NCCP, there is no single routine diagnostic test used in the diagnosis of this abnormality.
Previous studies reporting on the role of visceral hypersensitivity in patients with NCCP have focused on the alteration of sensory processing in the oesophagus following balloon distension. These are both invasive and distressing for the patient and are frequently not well tolerated. There is a need for the development of simpler tests that can detect visceral sensitivity.
If visceral hypersensitivity is a problem then medications, which have the potential to normalise visceral sensations, may be effective tools in the management of NCCP. The results of several well-conducted trials have demonstrated that the use of low-dose antidepressants, particularly those belonging to the tricyclic group, may be an effective long-term therapy.
If the above measures fail to improve the situation, then behavioural approaches, such as cognitive behavioural therapy and hypnotherapy, should be considered and our unit has considerable experience in the use of hypnotherapy.
Role of hypnotherapy
There have been numerous studies demonstrating the efficacy of hypnotherapy in functional gastrointestinal disorders, including IBS and functional dyspepsia, with efficacy being sustained over a prolonged period of time.
Hypnotherapy involves giving patients a tutorial about their condition, in particular the potential factors involved such as dysmotility, visceral hypersensitivity, and stress. A 'focused' form of hypnotherapy is then used to try and modify these factors to bring about symptomatic improvement. For example, suggestions about the normalisation of oesophageal motility and sensitivity are given using techniques such as imagery and conditioning. In addition, at each session suggestions on the control of stress and the improvement in the general health of subjects are also made.
An audio recording of the session is given to subjects and they are encouraged to practise regularly at home in between weekly sessions. Hypnotherapy has been shown to be more effective when compared to supportive listening; long-term follow-up demonstrates sustained efficacy.
Other psychological interventions, including cognitive behavioural therapy (CBT), have also shown to be effective, confirming that a biopsychosocial, multidisciplinary approach to managing NCCP might be a particularly effective way of managing this condition.
Conclusion
In patients presenting with chest pain, ruling out cardiological cause is of the upmost importance. Once heart disease has been excluded, it is often worth seeking a gastroenterological opinion, as patients need to have an answer on what is causing their pain. A therapeutic trial of PPI should be the first step but if this fails, then further investigation, such as oesophageal manometry along with pH impedance testing, may be helpful. If all investigations are found to be normal, a trial of a low-dose tricyclic antidepressant is always worth considering and if available, behavioural interventions such as hypnotherapy should be considered.
References available on request
Case Study
A 53-year-old female presented to the rapid-access chest pain clinic with central chest pain, which had progressively increased in intensity over the previous two years. The chest pain was intermittent, radiated through to the back and had no obvious precipitating factors. The patient was also noted to have some gastrointestinal symptoms. The patient had no significant medical or surgical history and was not taking any prescription medications. Following an ECG, an exercise tolerance test and functional cardiac imaging, a cardiac aetiology was ruled out and a gastroenterological opinion was sought. Oesophageal manometry and 24-hour pH testing were found to be normal.
Upon referral to a gastroenterologist, a diagnosis of non-cardiac chest pain (NCCP) was made and the patient was started on 10mg of nortriptyline daily, with a view to modifying visceral sensation. In addition, she was also given a 12-week course of hypnotherapy. There followed a significant reduction in the patient's chest pain and at two-year follow up, she remained much improved.