You are reading 1 of 2 free-access articles allowed for 30 days
No relics: reimagining district and community care provision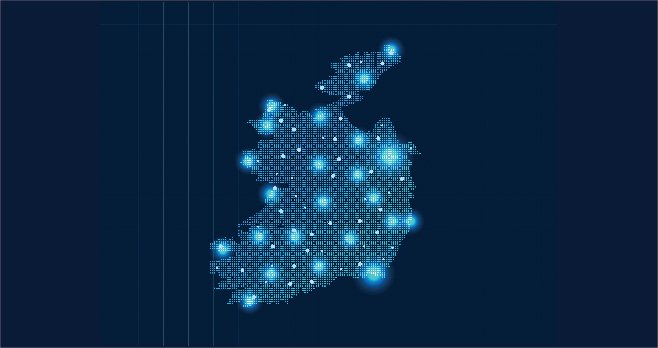 This is a time of flux and some uncertainty in national health policy. With a new government still not established — the outgoing Government, having abandoned plans for universal health insurance (UHI) and the slow development of the new Hospital Group system — the role that smaller community hospitals can play, particularly in rural areas, is something that is being raised by some health stakeholders.
Often called 'community' or 'district hospitals' (see panel), these hospitals traditionally have provided respite, rehabilitation/step-down, long-term and other care for those living in their communities. But with the focus in recent years on the centralisation of hospital care and the building of major new projects like the new National Children's Hospital, some think that there is less interest in local district and community hospitals.
"There has, rightly, been a huge push towards centralising many services, like cancer care, in the larger hospitals. But that has left a nationwide network of district hospitals, which is not being used to its full potential. These facilities could be used to provide low-level care, like treating chest infections as well as providing follow-up care to people waiting to return to their own homes or waiting for a bed under the Fair Deal scheme," according to Dr Keith Swanick, a GP in Co Mayo, former NAGP Secretary and a current candidate for the Seanad.
He has advocated for change on the usage of district hospitals in a number of public forums over the last year.
"GPs spend half their time trying to get beds for patients who need to be in hospital and hospitals are swamped with patients who could be cared for in the community. It is ridiculous. We are spending billions on our hospitals but next to nothing on our community health services. That has to change or we are going to dig ourselves further and further into a hole until there is no way of clawing ourselves out," he told the Fianna Fáil Ard Fheis last year.
"For too long there has been an attitude to see district hospitals as a relic of a bygone era, but that should not be the way," Dr Swanick tells the Medical Independent (MI).
"I think they have a big role to play in the delivery of the health service in Ireland. They shouldn't be used in the same sentence as a nursing home. Of course they need investment.
"But at the same time, the point I make is that this is not a new layer of bureaucracy that we are talking about. This layer of infrastructure is already there, so a little bit of investment could bring up the standards, training some of the staff, maybe some IT.
"Then you are creating a whole new dynamic at a community level. They work by preventing admissions to acute hospitals, and facilitate discharges from acute hospitals and then [by] working at the interface between the Fair Deal system and acute hospitals. Even though the Fair Deal system has improved over the last number of months, still in certain parts of the country the wait is still quite long."
Crucial role
But those who work at the very heart of planning agree that community and district hospitals have an important role.
"They have a very vital role to play," Prof Garry Courtney, HSE Acute Medicine Programme (AMP) Joint Clinical Lead, tells MI. He also insists they are not relics of the past.
"Oh no, they have a crucial role. It is a jigsaw and they are a vital part of the jigsaw. If it wasn't for them, we would be in a terrible state because they do respite, rehabilitation, long stay — some of them give antibiotics through community intervention teams (CITs)."
Prof Courtney says that under the National Acute Medicine Programme, district and community hospitals are designated as so-called 'Model 1 hospitals'.
"We are talking about what some people call 'district hospitals' and some call 'community hospitals'," he explains.
Under the Programme, they have "to form an association with the local Model 2 and 3 and 4 hospital. They work in tandem. They might form a relationship where they take patients for rehabilitation; they have a big role to play there. They may work to take long-stay patients, or respite care. They work with GPs as well as the local hospital. The reason GPs will use them is mainly for admission avoidance [to Model 2, 3 and 4]."
At the time of going to press, the HSE had not provided a full, comprehensive list of all Model 1 hospitals in the country, however Prof Courtney says their influence is extensive.
"There is a large number — I don't know it exactly, but you are talking about hundreds and hundreds of beds in the community hospitals, or Model 1 hospitals. They are very important in rural areas.
"Sometimes, the local geriatrician in the local Model 2, 3 or 4 hospital will go out to these hospitals, see patients in them, often in conjunction with the medical officer. The medical officer could be a local GP. The geriatrician might run clinics out there, which saves the patients travel. These patients are often frail and elderly.
"It reduces the length of stay for a patient in the more complex hospital and it frees-up a bed for a waiting list patient or a trolley patient.
"They are a really vital part of the system."
Challenges
However, despite his enthusiasm for the Model 1 hospitals, Prof Courtney acknowledges that they face significant challenges.
"One problem is related to [issues highlighted by] HIQA and in this way some of them are relics from the past; it's a good phrase, but 'relics' in terms of building and modern standards," he tells MI.
"They have to be upgraded to be brought up to modern standards. In some of them, this can be done with existing buildings, while with others, the fabric of the building is poor and really they need to be replaced. But they have to be replaced. They are not something that you can say, 'ah well, they are an old building, let's close it down'.
"I think the problems are that some of the buildings are below standard, no doubt about it."
He also believes that "staff should take on some additional tasks; one of those would be antibiotics. If they are doing rehabilitation, that is a great, complex task but I think sometimes acute hospitals could transfer a patient out into a district hospital and then the staff there could give antibiotics for a few days."
Prof Courtney states that some district hospitals are "quite progressive" and are working well with CITs.
'They have to upgraded, to be brought up to modern standards'
The NAGP last year called for the Minister for Health to review the existing network of district hospitals.
Considering the current political uncertainly, a Department of Health spokesperson did not address queries from MI over whether the current or possible future Minister has any plans for such a review. However, the spokesperson told MI: "Currently, the HSE is reviewing the services that are provided across all community and district hospitals with a view to strengthening these services and to identify where there are gaps in terms of allied health professional supports, rehabilitation services, etc."
A HSE spokesperson added: "As you know, we are moving to a Hospital Group approach for the acute sector, so hospitals are being reorganised in this way."
Potential
Speaking in the Dáil last November, Fianna Fáil TD Dara Calleary raised the limited role that some district hospitals currently play in the system and the possibility of this being developed further.
"Our district hospitals should be able to do x-rays seven days a week, rather than five days a week between 9am and 5pm," he says.
"That way of thinking and doing business must change and surely with any kind of reform, that must be considered. I am not convinced about these Hospital Groups.
"They have nice flashy logos — it is Saolta in our case — but do those Groups involve the district hospitals, or is it a case, for example, that Mayo General Hospital needs to work with them? What have the Hospital Groups brought to the equation in dealing with this problem?"
The Department insists that the district hospital network remains an important part of the overall service.
"District hospitals are a valuable resource in the continuity of care to older persons and in particular, to those people with assessed higher levels of dependency who need frequent respite and/or convalescent care," said the spokesperson.
However, the role of district and community hospitals across the country is not just an organisational matter, says Dr Swanick. They could have a real impact, especially for rural patients.
"There are lots of things that can happen in terms of facilitating discharge," says Dr Swanick.
"If a fella has his hip done on a Monday, there is no reason why he could not be back in a district hospital on a Wednesday, getting physiotherapy, engaging with the occupational therapist. So you are freeing-up the bed in the acute hospital."
Dr Swanick paints another picture of a patient who could benefit from a development of the service.
"On the other hand, you have a guy that I see in a surgery in the community here, who might have a chest infection. Now, he is too sick to stay at home and not sick enough to go into an acute hospital," says Dr Swanick.

Dr Keith Swanick
"So we could admit him into a local district hospital and invariably, some of these older guys have other complaints, so we can give him his antibiotics. So number one, we are insuring compliance with his medication.
"Then, if he is diabetic for example, we can do a medication review on him, we can get him to meet the physiotherapist, the dietician, maybe get the bloods done, maybe get a chest x-ray done. So even though you have taken them in for chest infection, you are doing a full medical check on them and you are sending them out a new man a week later.
"By doing that, you are preventing an admission to an acute hospital."
Medical officers
The NAGP and Dr Swanick last year called for the roles of medical officers in district and community hospitals "to be re-examined". Dr Swanick recommended that the position should be "elevated from its current status as a comparatively low HSE grade to equate it to the grade of a public health doctor".
The NAGP said there is a twin benefit in having district hospitals, as they both prevent admissions to and facilitate charges from acute hospitals.
'If it wasn't for them, we would be in a terrible state'
The Department insists that some of these recommendations and ideas are already taking place across the country.
"Traditionally, district hospitals were small in size and had a function of providing mainly respite care to their local communities," a Department spokesperson told MI.
"Currently, community hospitals provide a range of services, which include convalescence, respite, rehabilitation and palliative care.
"The community hospital service itself supports acute hospitals for the purposes of discharge as well as supporting older people living at home in their local communities through planned admission.
"These include people with complex needs and where their level of dependency has increased. The model of service has evolved significantly over the last number of years and typically, community hospitals will be supported by allied health professional services such as physiotherapy, occupational therapy, speech and language, dietetics, etc."
Rehab programmes
The Department spokesperson added that community hospitals across the country often already have close connections with acute hospitals that they are situated close to.
"Generally, there is a close liaison between community hospital services and their local acute hospitals and in many cases, there are a variety of supporting arrangements between consultant geriatricians based in acute hospitals and such community hospital settings," said the spokesperson.
But some GPs working in rural Ireland, like Dr Swanick, insist that there is potential for an even greater impact on helping alleviate the stress on acute services, while also integrating with rural primacy care.
"Lots of patients, especially in rural areas, have to travel to acute hospitals for pulmonary rehab if they have COPD or for cardiac rehab after myocardial infarctions," he says.
"There is no reason why those rehabilitative programmes cannot occur in a district hospital. At a district hospital level, you can keep the patients in the community.
"These are some of the things we can do. There is also no reason why we can't be doing colonoscopies in a district hospital. Why wouldn't the consultant come out to a colonoscopy suite in a local hospital? It would prevent patients, especially from rural areas, from having to travel in to an acute hospital. They are just some of the ideas that could work very easily."
Your thoughts on district hospitals
MI asked our readers on social media how important they believe district and community hospitals are to the health service.
Dr Patricia Mangan, a Munster GP (@manganp11), responded on Twitter, saying: "Kerry services would grind to a halt without back-up from district/community hospitals."
Another GP, Dr William Lynch (@drwilliamlynch), replied on Twitter, saying: "Community hospitals are absolutely essential but IMO grossly under-resourced."
Other respondents mentioned that the future of smaller hospitals has often been the topic of Government reports and plans, many of which are gathering dust now.
Psychiatric nurse Mr Brendan Power (@bp2618) said that we are " still having this conversation 13 years later". Referring to the 2003 Report of the National Task Force on Medical Staffing (Hanly report), he noted that we "need to take this off the shelf".
More recently, the HSE's and Department of Health's document A Framework of Development outlined the role that smaller hospitals would play in the developing the Hospital Group network.
What's in a name?
One problem for planners looking at smaller hospitals and the role they can play in the future may be one of terminology.
While people like Dr Swanick call for 'district hospitals' to be better utilised, people have different points of view on what a district hospital actually is.
"District hospitals were effectively smaller local hospitals in place and were described as such many years ago," a HSE spokesperson tells MI.
"In the intervening years, the role and definition of local hospitals have evolved and changed. So the simple answer is that we no longer have what you describe as district hospitals; things change."
Now district and community hospitals are gathered together under the 'Model 1 hospital' banner.
The HSE spokesperson uses a personal example to explain the evolving nature of things. "As someone who was involved in healthcare for some years, the phraseology around hospitals moved on so, for example, the Sheil Hospital in Ballyshannon, Co Donegal, was previously a district hospital in the 1960s and 1970s, when they had a range of services, including maternity. It is now redefined as a community hospital.
"They are essentially community-based hospitals delivering services to older persons but also featuring services like x-rays, for example, in some locations.
"But they are not formally part of the Acute Hospital Programme and run by our CHOs [Community Healthcare Organisations]. But as ever, there are differentiations."
On Twitter, President of the IHCA Dr Gerard Crotty also highlighted some of the problems in defining these hospitals. He described the issue as "complex", adding that "the term means different things In the UK, a DGH [District General Hospital] means an acute, Model 3 in our nomenclature, hospital. Here, it more often used for small GP hospitals, without consultants, ie, Model 1."
Ballina District Hospital
Ballina District Hospital is a 62-bed hospital that provides step-down facilities for patients discharged from Mayo General Hospital who require a further period of convalescence before being discharged home or being identified as requiring a long-stay bed in a community nursing unit. It also receives direct admissions from GPs in its catchment area.
Outpatient clinics are provided, such as surgical, medical, paediatric and orthopaedics by visiting consultants. GPs may refer patients for admission, physiotherapy or x-ray.
Belmullet Community Hospital
Belmullet Community Hospital has 39 step-down/convalescence beds and in Aras Deirbhle, there are 37 long-stay beds. It also receives direct admissions from the GPs in the catchment area of the hospital. Paediatric and diabetic outpatients clinics are held by visiting consultants. Inpatient and outpatient physiotherapy are also provided. There is also an x-ray department on site.
Source: www.hse.ie