You are reading 1 of 2 free-access articles allowed for 30 days
No ICU capacity for mass casualty incident – HSE Critical Care Lead tells management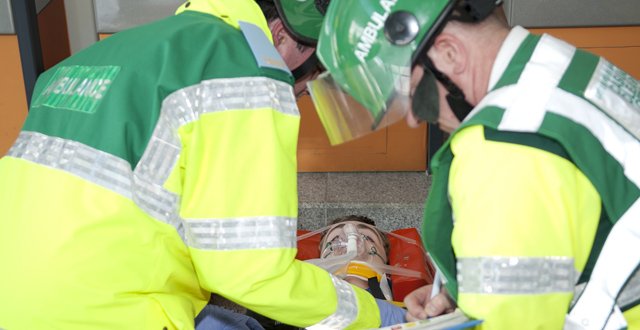 It is "not feasible" to plan for a mass casualty incident due to insufficient intensive care capacity that is already resulting in "delayed and failed access for many critically ill patients" leading to "bad" outcomes, the Clinical Lead for the HSE Critical Care Programme has informed senior HSE managers.
In an internal report dated June 2017, Consultant in Intensive Care Medicine Dr Michael Power told HSE senior management that intensive care units (ICUs) are "operating past full capacity daily with delayed and failed access for many critically-ill patients leading to avoidable poor and bad outcomes".
According to Dr Power's report, "it is not feasible to plan for a mass casualty incident (MCI) response given this decreased ICU capacity". The document, which was obtained under Freedom of Information legislation and dated June 2017, was sent to HSE Director of Acute Hospitals Mr Liam Woods and HSE National Clinical Advisor Lead at Acute Hospitals Dr Colm Henry.
The existing critical care bed complement in public hospitals has decreased by 10 per cent since 2008 and Dr Power stated that increased ICU capacity is needed in 'hub' hospitals in Hospital Groups, with new revenue and capital funding required.
According to the 2016 national critical care capacity and activity census, there was a capacity of 237 adult critical care beds (level 3 ICU and level 2 high dependency unit (HDU)). There was also an additional 9.2 per cent of adult critical care bed capacity fully funded but not non-operational (22 beds).
Some 10 hospitals delivered 79 per cent of critical care capacity in 2016, with the remaining 14 hospitals delivering 21 per cent of activity.
In the 2015/16 influenza season, 127 critically ill adults were admitted to ICUs with confirmed influenza, according to the census report. This was a "significant 133 per cent increase over the previous year's (2014/15) ICU volume.
"The late surge of influenza A (H1N1) cases had an implication for all critically ill patients in Ireland at this time with access delays for critically-ill patients arising from known ICU capacity deficits with the known implication that access delay adversely affects the outcome of the critically-ill patient."
Meanwhile, Mr Simon Nugent, CEO of the Private Hospitals Association, informed MI there is a process in train whereby the HSE is developing a plan on the potential role of private hospitals in the event of a major emergency.
Currently, there are 68 ICU/HDU beds in private hospitals.
The HSE had not commented by press time.