You are reading 1 of 2 free-access articles allowed for 30 days
No DPER official nominated to DoH 'bed review' group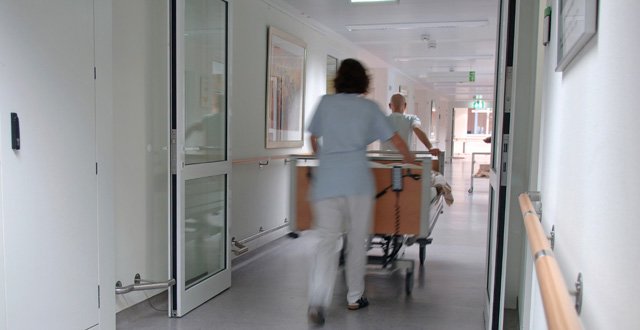 The Department of Public Expenditure and Reform (DPER) "did not nominate" a representative to the steering group of the pivotal health service capacity re­view, it has emerged.
Minister for Health Simon Harris has frequently referenced the capacity review in response to questions on system defi­cits, such as cancelled surgeries.
In July, the Department of Health informed the Medical Independent (MI) that a DPER nominee was "awaited". However, a spokesperson at Hawkins House told MI last week that no DPER official was put forward.
A DPER spokesperson said it "is not always possible" to ser­vice all committees established by other departments. DPER "will have the opportunity to consider the review and engage with the relevant department, when it is being submitted to Government in due course".
The review steering group has met five times to date and in­cludes officials from the Department of Health, Department of An Taoiseach and HSE.
In addition, the review's international peer review group (IPRG) met for the first time on 18 September in Dublin. A Department spokesperson said that the IPRG "engaged with both the Department and the external consultants, PA Con­sulting Services, in relation to work done to date on approach, analysis, methodology and modelling of capacity needs". Prior to this meeting, communication between the Department and IPRG members was by telephone and email.
"Expenses in relation to the IPRG to date amount to €6,351.34, covering travel, accommodation and meal costs associated with the members' attendance at the meeting of the Group and the De­partment and external consultants in Dublin on Monday, 18 Sep­tember," stated the Department's spokesperson.
As previously revealed by MI, PA Consulting Services was en­gaged to assist the Department in carrying out the review at an estimated cost of €370,000. This followed a tender competition.
The Department said that work undertaken to date has involved "a major data-gathering exercise in relation to activity, unmet de­mand and capacity within the acute, primary and social care servic­es sectors, analysis of that data, development of baseline forecasts for each area and ongoing refinement of forecasting and analysis".
There is also engagement with various stakeholder groups in order to "identify priority policy areas, develop policy sce­narios for modelling purposes and ensure validation of gener­al approach and methodology".
The review is expected to be completed before the end of 2017 and will inform the development of a new 10-year nation­al capital development plan.