You are reading 1 of 2 free-access articles allowed for 30 days
No BCG vaccine 'until 2017'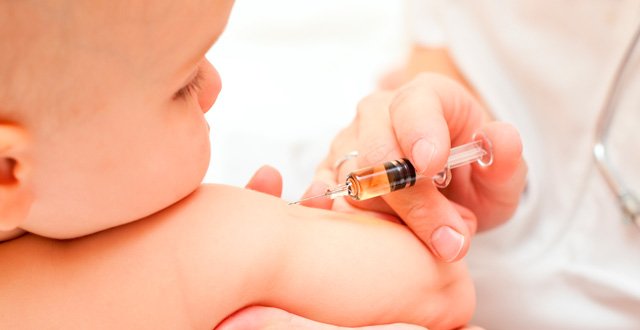 The BCG vaccine has not been available in Ireland since April 2015, reflecting a worldwide shortage of the vaccine.
Minister for Health Leo Varadkar told the Dáil last month that the supplies of the vaccine are not expected to be received until "February at the earliest".
However, Dr Kevin Kelleher of the HSE's National Immunisation Office (NIO) indicated to MI that the wait could be longer.
"The BCG vaccine manufacturer is having very significant problems with production," Dr Kelleher told MI.
"At the moment they are not at all clear when they will have product available for us at all. They have some stock, which is getting quite close to the end of its shelf life, and even if that came we would only have a few months to use it in, if it came, and we probably would not be able to do that easily.
"Then if we don't get that product in, there won't be any product available until sometime in 2017, because they will start producing it again," he said.
While the parents of unvaccinated babies have been told they will be called for BCG vaccination once stocks arrive in Ireland, the HSE has pointed out that there were no cases of TB in young children in 2014.
In December, HIQA recommended a move from the current universal to a selective national BCG vaccination strategy in conjunction with enhanced TB control measures, in line with the majority of other EU countries.
Meanwhile, a recent slight reduction in the uptake of HPV vaccine in some areas of the country has been noted, the Department of Health has told MI.
The reduction comes following a series of high-profile media reports regarding the vaccination and alleged side-effects.
While the uptake figures for the 2015-2016 vaccination schedule are not available, as the process is not complete, the Department spokesperson said: "Anecdotally, it appears there are a few areas where the uptake might have been reduced slightly. However, we do not have accurate data on this yet.
"Girls who did not receive the first HPV dose in September will be offered this when others receive the second dose in March."
Both the HSE and the Department have vigorously defended the safety record of the vaccine.
In Ireland, 580,000 doses of the Gardasil HPV vaccine have been administered and almost 200,000 girls have completed the vaccination schedule since its introduction, a Department spokesperson said.
See feature pages 17-19