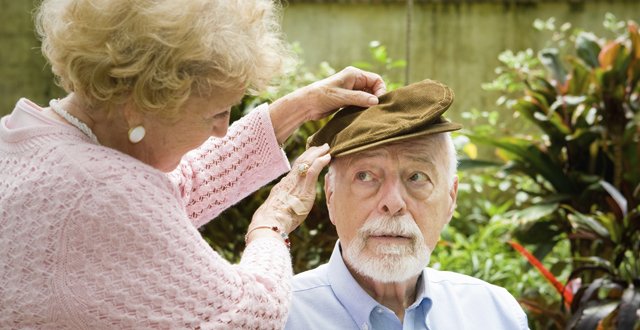 Every September, World Alzheimer Month raises awareness and challenges the stigma that surrounds dementia. Internationally, two out of every three people (67 per cent) believe there is little or no understanding of dementia in their countries. The 'Dementia: Understand Together' campaign, led by the HSE in partnership with The Alzheimer Society of Ireland and Genio, has been working to increase awareness and understanding of dementia in Ireland since 2016, and recently released the results of a nationwide dementia survey conducted earlier this year.
Survey
The survey of more than 1,000 adults offers a number of insights into changes in dementia awareness, understanding and attitudes among the population at large in Ireland since a similar survey was undertaken in 2016. The results highlight the success of the campaign and identify areas where additional work is needed. They also offer an insight into the impact and direction of the broader implementation of the National Dementia Strategy, published in 2014.
Early diagnosis of dementia is crucial so that people can access the appropriate services and supports and can help with making decisions about care and support for the future. More than three-quarters of respondents (78 per cent) understood the importance of being diagnosed early. However, a quarter (24 per cent) of respondents to the survey said that they would delay seeking help if they had concerns, highlighting that stigma and fear still exist as barriers to early diagnosis.
A visit to the GP is usually the first step for people who have concerns about their memory or cognition, with patients usually referred to a general outpatient clinic or a specialist memory clinic for further investigation.
A number of education programmes and resources have been developed to support GPs and members of the primary care team in this role and a dedicated primary care website — www.dementiapathways.ie — provides education, resources and signposting for clinicians. The National Dementia Office is also leading on a project which aims to develop a national diagnostic framework to ensure everyone has equitable and timely access to diagnostic services.
Support
Receiving a diagnosis is only the first step for a person living with dementia and it is essential that there are post-diagnostic supports available immediately after diagnosis and throughout the course of the condition. While there are still gaps in the availability of post-diagnostic services nationally, a number of new initiatives are addressing this.
'Memory technology resource rooms' are being established around the country to provide information and advice on the assistive technologies that are available to support people living with dementia to continue to live as independently as possible. The project aims to establish one memory technology resource room in every county, and 23 rooms will be open by the end of the year.
A number of grants were recently awarded to facilitate the provision of cognitive rehabilitation, cognitive stimulation and psycho-educational programmes around the country as part of a post-diagnostic support project being led by the National Dementia Office. The project is working towards the development of a national post-diagnostic support framework, which will provide guidance on the pathway of care after a diagnosis. In addition, The Alzheimer Society of Ireland provides a highly responsive and individualised information and signposting service through a network of dementia advisors who cover 11 counties nationally.
Over half of respondents (52 per cent) in the survey were aware that there are things they can do to potentially reduce their dementia risk — up from 46 per cent previously. Healthcare providers play an important role in highlighting the importance and benefits of staying physically, mentally and socially active, not only for general health, but as strategies for reducing the risk of developing dementia.
While health and social care services play an integral role in supporting a person with dementia and their families, a 'whole-society' approach is needed to ensure the person can live as well as possible, for as long as possible. Increasing understanding and reducing stigma is needed for this, and the results of the survey show progress, in that one-in-three (33 per cent) respondents described themselves as knowing a lot about the disease — up from 24 per cent in January 2016. Over half of respondents (52 per cent) recognised that people with dementia participate in a wide variety of activities and interests, and three-in-five people (59 per cent) who saw the 'Dementia: Understand Together' TV campaign said that they were impacted in some way as a result of the personal stories featured.
Next phase
The next phase of the 'Dementia: Understand Together' campaign is building on this increased understanding, creating inclusive communities, empowering individuals, businesses and service providers to raise awareness and take action to support people living with dementia and their families. The campaign is calling on people to become 'Community Activation Champions' and information, resources and supports are available at www.understandtogether.ie.
Our acute hospital and mental health services have suffered from decades of chronic under-investment. The health service has a much lower number of inpatient beds per capita in comparison to the average of the OECD countries.
There are growing demographic pressures. In the last decade the population served by the hospital system has increased by 12 per cent and is expected to increase by a further 4 per cent by 2021. The portion of the population over 65 is expected to grow more rapidly.
The challenges facing the healthcare system have a clear and growing impact on the care of patients. There is an increased number of patients being treated after hospital admission on trolleys this summer and this can be expected to become even more common in the winter months. The numbers on waiting lists for essential care are growing. This month 514,000 people are on waiting lists for consultant outpatient appointments and over 74,000 patients are awaiting surgical appointments.
Sláintecare
The Sláintecare Implementation Strategy, published in August, fails to provide real solutions for these capacity deficits in our acute hospital and mental health services. The Strategy's proposal to introduce 2,600 new beds over the next 15 years fails to address the very urgent needs of patients who, in this year, need access to care in our acute hospitals. We need a clear year-by-year strategy for the delivery of increased capacity starting this year.
Dr Donal O'Hanlon
Currently, the health service is unable to attract sufficient suitably qualified candidates for consultant posts. In contrast to the situation in the past, there are much fewer candidates interested in vacant posts in recent years. During the three years 2015 to 2017, over one-third of the posts advertised received between zero or one application and over half received between zero to two applications. Fewer candidates are presenting for interview for posts and from 2015 to 2017 the health service has failed to fill up to one-third of the consultant posts advertised by the Public Appointments Service.
Over 500 consultant posts are not filled on a permanent basis throughout the country's acute hospital and mental health services. This represents a serious crisis with nearly 20 per cent of consultant posts that cannot be filled on a permanent basis.
Survey
The IHCA survey of over 300 recently-appointed consultant members carried out in July confirmed that our acute hospital and mental health services face an escalating and unprecedented consultant recruitment and retention crisis. This is due to ongoing discrimination by the State and health service employers against new-entrant hospital consultants. Respondents to the survey confirmed that the lower salary terms are having an adverse impact on the delivery of patient care due to the large number of consultant posts that are unfilled or filled on a temporary basis. Of equal concern, over 70 per cent of the new-entrant consultants have confirmed that they will seriously consider resigning from their public hospital posts unless the discriminatory salary terms imposed on them by the State are corrected. The survey has provided categorical evidence that our highly trained specialist consultants will not continue to work in our health services if the persistent discrimination against them continues. This is not surprising as there is currently up to a 57 per cent salary differential between newly-appointed consultants and their colleagues appointed prior to October 2012.
On a population basis, Ireland has one of the lowest number of hospital consultants in the OECD, at approximately half the OECD average. Our health services are uncompetitive in attracting and retaining consultants given the high levels of international demand for specialists and considering the terms and working conditions on offer in other countries. The Government must, without further delay, address the capacity issues that make posts unattractive and end the discrimination against new consultants. The failure to fill a third of the advertised consultant posts is having an adverse impact on practically all medical and surgical specialties and most hospitals throughout the country. The country has already lost a large percentage of the highly-trained specialists who qualified in the past decade. If the Government does not end the discrimination, in another decade we will have lost most of a generation of the specialists that we need. We have taken the exceptional action of outlining the stark realities in letters to the Taoiseach, Ministers for Health, Finance, Public Expenditure and Reform and the main political party leaders and spokespersons on health, finance and expenditure.