You are reading 1 of 2 free-access articles allowed for 30 days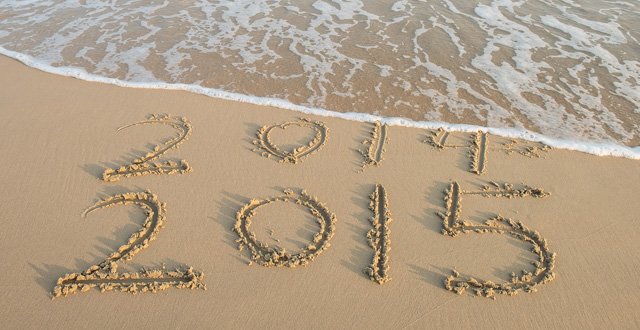 2014 was a very bad year for Irish maternity services. Just over a year ago, the RTÉ Investigations Unit exposed the deaths of four babies in Portlaoise Maternity Unit which demonstrated repeated mistakes of a very similar nature made in the unit during the past few years. The airing of the programme triggered other families who had lost their babies there to come forward.
In December 2013, an inquest delivered a verdict of medical misadventure in the case of Mary Kate Kelly, who was stillborn there earlier in 2013. Up to then, these parents thought their baby girl's death was natural. The same week as that inquest, Aimee Nolan was told her 14-week-old baby had been dead for five weeks. The next day, a scan in the same hospital found a healthy 14-week-old baby's heartbeat.
Portlaoise's Maternity Unit is currently under a formal HIQA investigation and the findings will be published in the New Year. It is likely they will make grim reading for Portlaoise, and indeed other maternity units.
The last two years also witnessed a series of high-profile inquests that deemed the deaths of previously healthy women, who died in pregnancy or after childbirth, as cases of medical misadventure. Savita Halappanavar, Jennifer Crean, Bimbo Onanuga, Dhara Kivlehan, Nora Hyland and Sally Rowlette became household names as their harrowing cases were brought through the inquests.
In each case, their spouse fought for a public hearing into the death of his wife, in the hope that such tragedies could be learned from and prevented in the future. In one case, Dhara Kivlehan, the State Claims agency, on behalf of the HSE, fought for a verdict of natural causes practically until the end.
In all cases, the families found the HSE, represented by the State Claims Agency, obstructive and in denial until the verdicts of medical misadventure was reached.
Two-thirds of all maternal deaths in the period 2010-2012 were from indirect causes where pregnancy exacerbated pre-existing conditions
The UK-wide Confidential Enquiry into Maternal Deaths and Morbidity 2009-2012 latest report, Saving Lives, Improving Mother's Care, has just been published. The project is the longest running inquiry into maternal deaths globally. Ireland has joined the project and Irish maternal deaths are now part of the enquiry.
Its most recent report goes "beyond the numbers" to "recognise the death of every woman during or after pregnancy, from which it is incumbent upon us as health professionals, services planners and policy-makers to learn lessons to improve future care… and to prevent other women from dying".
The report specifies that each anonymised death recorded is not about blaming but about learning, so that fewer women die during and after childbirth.
Overall, there is an improvement in the death rate recorded, from 11 deaths per 100,000 to 10 per 100,000 between the periods 2006-2009 and 2010-2012, although this figure is irrelevant to Ireland, which is included in the inquiry for the first time and therefore there is no previous cohort with which to compare numbers.
There are some stark findings in the latest Confidential Enquiry report. Two-thirds of all maternal deaths in the period 2010-2012 were from indirect causes, where pregnancy exacerbated pre-existing conditions. The report highlights the need for specialised care for women with pre-existing conditions, that one senior specialist be responsible for their care, and that particular attention is paid to women with epilepsy, diabetes and mental health conditions.
One-in-10 deaths were caused by flu and given that the flu vaccine became available during the time under research, the authors make very strong recommendations about reaching 100 per cent flu vaccination rates among pregnant women.
One-third of maternal deaths during this time were from direct pregnancy complications. Under particular focus in this report and of particular interest to an Irish audience is this issue of sepsis. While the management of sepsis improved during this time, one-in-four deaths were sepsis-related. The report confirms that sepsis-related deaths are rare but do still occur and are preventable.
The authors recommend health professionals to 'think sepsis'. It states: "Early identification of women whose condition is deteriorating and rapid actions to diagnose and treat these women will save lives."
Simple, good practice of regular checking of pulse, temperature, respiratory rate and blood pressure "cannot be over-emphasised". It details how well women can become very ill very quickly and how giving antibiotics within an hour of diagnosis can be life-saving.
The UK and Ireland Confidential Enquiry reports are an invaluable resource for our maternity services to learn and improve the care experienced by women and babies in our maternity units.
Combining these findings with those from HIQA into specific maternal and baby deaths in Ireland provides the HSE with clear signposting for much-needed reform of our maternity services.
The HSE's 2015 Service Plan names maternity services as in need of investment. This, as well as its new Quality Enablement Programme, provides the perfect opportunity for 2015 to be the year where real progress is made in our maternity units.
See more at: http://www.ucc.ie/en/media/academic/obstetricsandgynaecology/documents/SavingLivesImprovingMothersCareReport2014.pdf