You are reading 1 of 2 free-access articles allowed for 30 days
New Ireland — a divorce between aspirations and reality?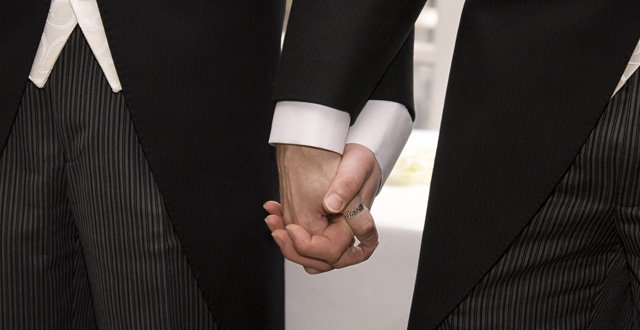 Some say this was a victory for liberalism and equality. Some say the opposite. And others say that it was a pointless exercise that was ultimately a victory for the legal profession, wedding planners, bandwagoning politicians, florists, bakers and the family courts.
Irish politicians fell all over themselves and each other to nail their colours to the mast, much of it a shameless exercise in vote-grabbing. And it may work — of the myriad 'Yes' stickers plastered all over passers-by your city, how many 'No' sticker-wearers did you happen to notice? The Dorsal View counted a grand total of two.
The whiff of political opportunism wafted all the way to Australia, where opposition leader Bill Shorten stated that following Ireland's vote, he plans to present a private member's bill which would allow for a debate on same-sex marriage in that country.
But if we think the vote settles the debate, we are way wide of the mark. Senior Cardinal and Vatican Secretary of State Pietro Parolin told Vatican newspaper Osservatore Romano that "the margin between the 'Yes' and 'No' votes was too large not to be accepted as a defeat," with the Cardinal adding that the result was "not a defeat for Christian principles — it was a defeat for humanity". This prompted a colleague of mine to comment: "More like it's a defeat for the Vatican and a victory for humanity."
Whether you agreed with the vote, disagreed, or thought the whole thing was a waste of time, the long-suffering mother of your humble scribe perhaps put it best when she quietly said: "I think it's wonderful that gay people can marry. Now they can suffer in equal share with the rest of us… wait 'til they have to spend a fortune on weddings and honeymoons, not to mention raising children, just like the rest of us, as well as the expense, hassle and heartbreak of divorce. If that's what they want, they're welcome to it."
Gay people of Ireland — welcome to the jungle!
Foul play
Good old cuddly FIFA. At time of writing, a number of officials from this organisation have been arrested and charged with money laundering, racketeering, fraud and bribery in the neighbourhood of €140 million (nice neighbourhood).
This confirms what most of us have suspected all along, that the organisation is rotten to the core, with the higher echelons stuffed with individuals lining their pockets and doing deals in smokey rooms for contracts and votes. Among those arrested were a couple of Vice-Presidents, a former Vice-President, the FIFA development officer, President of the Venezuelan Football Federation, the ex-President of the Brazilian Football Federation and a host of other officials and marketing executives. The charges go back some 24 years.
The latest controversy facing the organisation is the awarding of the World Cups for 2018 and 2022 to Qatar and Russia, respectively, neither of which can boast an admirable human rights record.
In terms of human health, the death toll among workers building the stadia in Qatar is set to exceed any seen in the preparation for any World Cup so far. The Washing Post collated data from a number of Embassies and projected that by 2018, an estimated 4,000 migrant workers will have died building these venues. It's a stark indication of how such deals can have real human consequences.
But what of the whistle-blower — a knight in shining armour who got sick of the corruption and had a personal epiphany?
Doubtful. The aptly-named Chuck Blazer — a Falstaffian, bearded, corpulent figure of a man — was nicknamed 'Mr Tenpercent' because of the extraordinary deal he once made with CONCACAF, the organisation that runs soccer from Canada to Panama. Blazer creamed millions from the deal, which entitled him to 10 per cent of every penny the organisation brought in. Including hot-dog sales.
He reportedly rents two apartments in Trump Tower, New York, at $18,000 a month each — one for himself and his partner, and the other for his cats. He travels the world in a private jet to meet the likes of the Pope.
Faced with controversy himself, and at the behest of the FBI, Blazer is said to have arranged meetings with FIFA officials over a number of years and recorded them with a microphone built into a key fob. And here we are today.
But at time of writing, the previously unimaginable has happened — Sepp Blatter, for so long the 'Teflon Don' of FIFA, has 'decided' to resign "for the good of the game'. Nothing to do with the fact that the FBI want a quick word about corruption charges, of course.
Time will tell how the investigation develops.
Beautiful game, indeed.
Glass half full
To finish on a lighter note, a quick gag emailed to me by a kind reader.
Paddy goes to see his GP complaining of lethargy and headaches. The doc advises: "Take one of these pills first thing in the morning with a large glass of water, another at lunchtime with a large glass of water, and one just before bed, again with a large glass of water."
Our patient responds: "Will do, doc. What seems to be wrong with me?"
The GP replies: "You're not drinking enough water."