You are reading 1 of 2 free-access articles allowed for 30 days
New health programme 'must ensure doctors' trust'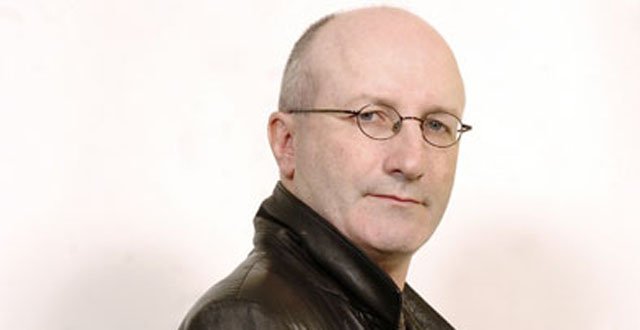 A new health service for healthcare professionals experiencing mental health and addiction problems will prove a "wonderful support" for doctors – once it ensures their trust.
This is the message of retired GP Dr Liam Farrell, who has written powerfully about his own experience of morphine addiction. It was a painful and dark period from which Dr Farrell, an award-winning medical columnist, has emerged with a valuable perspective on such issues.
Last week, the Practitioner Health Matters Programme (PHMP) was launched in Dublin. It will provide services to doctors (and medical students), pharmacists, and dentists, experiencing mental health or substance misuse issues, as well as physical health issues impacting on their practice. It is an independent, charitable initiative backed with funding from a number of representative and professional bodies, as well as Medisec, and replaces the former Sick Doctors Scheme.
It is "a very much needed service", says Dr Farrell, who worked as a GP in Crossmaglen. However, he emphasises that any programme of this type will need to maintain the trust of the profession.
"If doctors can be satisfied about its confidentiality and that this group is working to support them, and not as a watchdog, I think it will be a wonderful support network to have."
Dr Farrell's comments speak to an underlying fear that many doctors have when considering accessing help for sensitive health problems. Essentially, it is from this fear that the service has been born.
The PHMP, which is based at rented premises in Sandyford, Dublin, aims to address the reluctance among doctors and other practitioners to present to healthcare services, explains PHMP Clinical Director Dr Ide Delargy. It will accept referrals and self-referrals and is free-of-charge.
Confidential
Dr Delargy, a GP in Blackrock, who has been spearheading the service's development for a number of years, underlines that it is independent and will be ultra-confidential.
"We would really like to highlight that we are not either funded by or formally linked with the Medical Council in terms of how we are conducting our service," Dr Delargy tells the Medical Independent (MI).

Dr Ide Delargy
She stresses that doctors can come forward "in total confidence and without fear of being reported to the Medical Council…. That is a very important point to get across".
Dr Delargy confirms that the Medical Council's Health Committee may refer doctors to the programme. But, by and large, the PHMP is aimed at helping practitioners address health issues in a pre-emptive fashion, so that there would be no reason for them to come to the attention of the regulator.
Mr Fintan Hourihan, former Director of Industrial Relations at the IMO and now CEO of the Irish Dental Association, says that a sense of fear among healthcare practitioners, when contemplating approaching such a service, is "perfectly understandable". That is why the programme is emphasising "absolute confidentiality", he says.
Mr Hourihan, who is also one of four directors of the PHMP, reiterates the Programme's position that practitioners will not have their identity made known to the relevant regulatory body as long as they are compliant with the programme and do not constitute a danger to the public.
It is recognised that health professionals often delay getting help if they have a substance misuse or mental health problem. This may be due to fears over confidentiality, says Dr Delargy, in addition to "having to present to another peer who may be working in the same field or in the same locality". Furthermore, they may worry about meeting their own patients while accessing the same services.
"For all those reasons, it is important that practitioners feel that they can come forward discreetly, and with total confidentiality, and have their needs met," she notes.
Recovery
Health professionals have a very good addiction recovery success rate compared with the general public with most programmes reporting up to 80 per cent abstinence rates following treatment.
Services provided by the PHMP will include a full initial medical assessment, and a range of support services including therapies, psychiatric input, financial advice, career mentoring, and psychological and occupational health assessments.
Dr Delargy says a number of practitioners have already approached the service. Currently, the PHMP is in the process of recruiting a senior nurse. "The staff complement really would be administration and then medical director and nurse practitioner, but all on a part-time basis. It is not a full-time service," explains Dr Delargy. "We don't anticipate that, for the moment, it will require a full-time commitment, so all the services would be provided on a sessional basis initially."
Meanwhile, Dr Delargy confirms that the HSE has yet to commit funding for the service. However, she says the Executive has been supportive of the initiative and she is hopeful an allocation will be forthcoming.
The business plan suggested it would take €100,000 to launch and run the service annually, but this includes capital costs. "Once we are established, it will just be the ongoing year-to-year running costs of personnel and rental, clinical rooms and clinic equipment, etc," she states.
For full details of the programme, go to www.practitionerhealth.ie.
'Substance misuse in medical practitioners' will be the focus of a lecture by Dr Delargy at the RCPI St Luke's Symposium on 16 October. Visit www.rcpi.ie for booking details.