You are reading 1 of 2 free-access articles allowed for 30 days
New guideline launched to improve the quality and safety of treating Type 1 Diabetes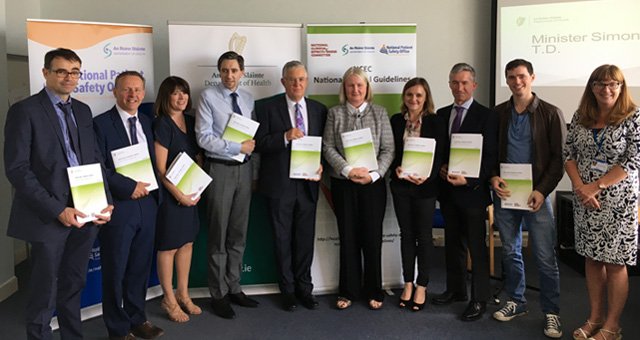 The National Clinical Effectiveness Committee Guideline is the first to be developed in Ireland using the UK's National Institute for Health and Care Excellence (NICE) contextualisation process; whereby a recent NICE guideline is adapted for use in another country. The recommendations are based on the best research evidence and on national and international clinical expertise.

This initiative was led by a group from the Health Service Executive's (HSE) National Clinical Programme on Diabetes, supported by the Department's Clinical Effectiveness Unit and a team from NICE. The guideline was quality assured by the National Clinical Effectiveness Committee (NCEC).

Type 1 diabetes is an autoimmune condition that causes destruction of the insulin producing cells in the pancreas. This means that people with type 1 diabetes must self-inject insulin in order to manage their blood glucose and avoid a range of serious short and long-term complications.

Minister for Health Simon Harris said: "I am very pleased to launch this high quality guideline, which will be implemented in full across the health service and will help to improve the quality and safety of treating the disease across Ireland. About 20,000 adults in Ireland live with this condition and maintaining blood glucose control within normal parameters is very important for their physical and mental well-being. I would like to acknowledge the great work of the National Clinical Effectiveness Committee (NCEC) in advancing patient safety and quality, and the Irish clinical effectiveness agenda, under the chairmanship of Professor Karen Ryan. I would also like to congratulate Dr Kevin Moore, Ms Niamh Smyth and all who worked to bring this guideline to its launch today."

Chair of NICE, Sir David Haslam said: "Developing a national guideline on the treatment of a complex condition like Type 1 Diabetes is a costly and time-consuming process. NICE recognises that significant efficiencies can be made by sharing our products with colleagues in other countries, and supporting them to adapt our recommendations for their own health systems. Our partnership with the National Clinical Effectiveness Committee in Ireland on this project is an excellent example of joint working, which will help ensure that evidence-based care, tailored to the needs to the Irish population, is delivered across the country."

Dr Kevin Moore, Chair of the Guideline Development Group said: "Type 1 diabetes care requires a multidisciplinary approach to care that empowers patients to successfully manage this life-long condition. Current evidence shows variation in how care is delivered across Ireland and so this NCEC National Clinical Guideline will standardise the approach with a special focus on patient education and clinical review. Overtime, this will mean better outcomes for patients with type 1 diabetes."

The National Clinical Effectiveness Committee (NCEC) provides leadership for clinical effectiveness through prioritisation and quality assurance of National Clinical Guidelines and National Clinical Audit. Sixteen NCEC National Clinical Guidelines on a range of conditions and healthcare processes have already been published. Extending and implementing the suite of NCEC guidelines remains a priority of national health policy.