You are reading 1 of 2 free-access articles allowed for 30 days
New 'designated private ward' mooted for University Hospital Waterford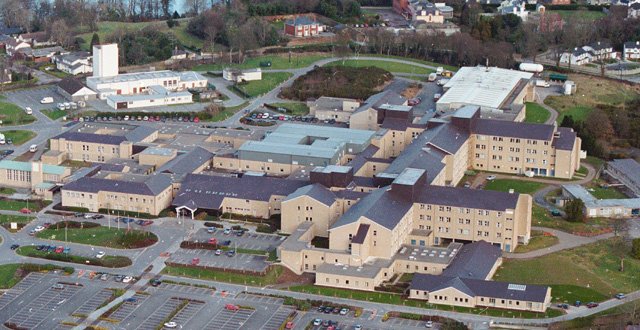 Separately, a source at UHW informed the Medical Independent (MI) of speculation about "a plan to build a new wing" with a "high proportion of private beds". The source suggested that a "private wing" may be created, freeing-up other UHW beds to public patients. UHW seemed more intent on ensuring revenue was not lost by failing to sign in private patients as private payers, the source said.
Under HSE plans, UHW is expected to generate €24 million in income in 2015. HSE data from April showed the hospital was 5 per cent over budget this year.
EMB meeting minutes in January referred to a "management group convened to promote private patients at UHW". A representative was sought from the consultant body of the EMB "to engage on issues and [the] possibility of a designated private ward".
On 'promotion' of private patients, a HSE South spokesperson said staff must ensure that patients with private health insurance who present at the hospital are given the opportunity to be treated as a private patient. He said the purpose is "provision of private care to meet patients' stated requirements for private care and the generation of income".
Use of a private ward would "simply involve the accommodation of private patients in one area rather than in rooms throughout the hospital". A designated private ward has not yet been established.
Recently, UHW received planning permission for a new five-storey building. Two storeys will be dedicated to palliative care and this component is supported by the Waterford Hospice Movement.
The development will cost an estimated €20 million and has been inserted into the HSE Capital Project Plan, stated a recent letter from South/South West Hospital Group CEO Mr Gerry O'Dwyer to local TD and Minister of State at the Department of Environment, Paudie Coffey,
Construction is due to commence in 2016. At press time, a HSE South spokesperson said there "will not be a private ward in the new development".