You are reading 1 of 2 free-access articles allowed for 30 days
NASRA calls for ambulance driving permit for personnel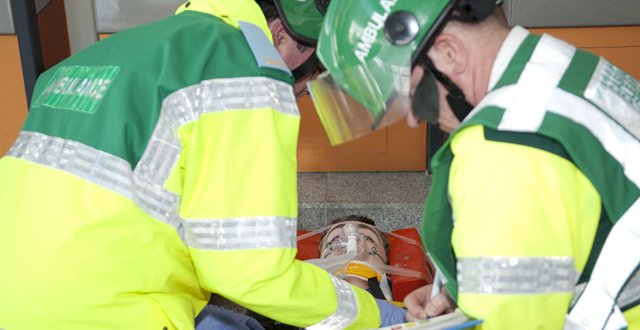 Chairman of the National Ambulance Service Representation Association (NASRA), Mr Michael Dixon, said members are concerned that personal driving licenses and insurance premiums could be affected by incidents while on duty.
A motion calling for a driving permit was carried at the NASRA national conference earlier this year. This issue is being followed up with HSE management, Mr Dixon told the Medical Independent (MI).
If an incident occurred despite "due care and attention" by an NAS driver, the courts would likely be "sympathetic", he said. However, this could depend on the outcomes of the incident.
According to the NASRA Chairman, it is "not common at the moment" for personnel to accrue penalty points or have insurance premiums affected by incidents while on duty. However, members feared that more cases could happen, especially in the context of pressure to meet response times.
Mr Dixon also criticised the lack of ongoing training for NAS personnel in specialist driving.
"There are driving courses there for paramedics, but it is only for new paramedics. So even take someone like me, for example, who is in the service 16, 17 years, I wouldn't be sent on a driving course," he said.
Mr Dixon acknowledged that if a driver acted in a negligent manner, he or she would have to face consequences.
Meanwhile, a Dublin Fire Brigade spokesperson also confirmed that its ambulance personnel use their personal driving licences while on duty.
According to the State Claims Agency (SCA), crashes and collisions accounted for around 13 per cent of all claims received in 2014. However, this related to all bodies within the SCA's remit, rather than just those in healthcare.
Last month, the SCA published its first guidance document on State indemnity and driving for work. The guidance is aimed at 129 delegated State authorities (DSAs) in the general indemnity scheme, an Agency spokesperson told MI.