You are reading 1 of 2 free-access articles allowed for 30 days
NAGP Annual General Meeting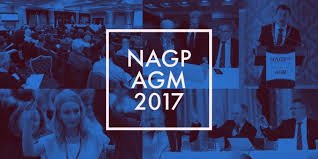 Mixed reactions to Oireachtas Committee plan among NAGP Executive
There were sharply divergent reactions to the forthcoming report of the Oireachtas Committee on the Future of Healthcare at the recent NAGP AGM in Maynooth, Co Kildare.
Co Clare GP Dr Michael Harty TD, who is a member of the Future of Healthcare Committee, outlined at the meeting some of the broad features that are expected in the report, which is due to be published by the end of this month.
Dr Harty said the report would recommend legislation that will sanction poor performance by health management.
The report envisions a universal, single-tier system for the health service, he said.
"It will challenge general practice, because it is going to be [a] universal, single-tier service and that has implications for private practice," said Dr Harty in a Q&A session following his presentation.
Dr Stephen Murphy from Dublin, who is a member of the NAGP National Executive, was highly critical of the report as outlined. Dr Murphy said GPs already provided a fair and equitable service.
"This is political aspirational nonsense," said Dr Murphy. "We are currently trying to introduce a system that is going to cost the country vastly more. I strongly suspect it isn't going to work. The proposal is to nationalise general practice, to take away the parts of general practice that subsidise the parts that is underfunded.
"Are we going to be compensated for this loss? Are the GMS payments suddenly going to be doubled or trebled? Because that is what they will need to do to."
In contrast, fellow NAGP National Executive member Dr Ronan Fawsitt from Kilkenny said "the system doesn't work. It needs to change. There is no plan B."
He said not everyone will be happy with the report but "we have to grab this".
Dr Ronan Fawsitt, NAGP
"We as a profession need to get behind this if we can. There will be bits of it that we will hate, and for good reason, [but] I am fed up of 30 years of failure… I'm going to take a 10-year plan that makes sense, any day of the week, over what we have now. I think we need to get behind it."
NAGP Chair of Communications Dr Liam Glynn said: "I think the problem is, it all depends where you are coming from. If you are coming from a position like mine, which is rural practice, which is 80 per cent GMS, if you [were] offered the terms and conditions of a hospital consultant, then I would certainly see that as attractive. But somebody who has a much larger private practice — it's going to be much more difficult for them."
However, Dr Glynn added: "We are all in this together. We are all going to rise and fall together on this. We have to find a way where there is something in it for everyone… we have to find a vision where everyone in this room feels they are getting something. I think that is a big challenge."
Dr Harty said that transitional investment "of several billion euros over probably five or six years" will be needed to facilitate the shift to primary care envisaged in the upcoming report.
"Doing nothing is not an option," said Dr Harty. "This plan is going to challenge everybody. It is going to challenge the Department of Health, the HSE, primary care, our hospital services, because it is challenging existing practice."
Dr Harty said the new Taoiseach and the Department of the Taoiseach would have to take a leading role in implementation if it was going to be a success.
Contract talks are taking place at 'glacial pace'
The GP contract talks are currently moving at a "glacial pace", the President of the NAGP told the Medical Independent (MI) at the Association's recent AGM.
Speaking to MI following his Presidential address, Dr Emmet Kerin from Limerick said that the talks are moving slowly, but that he expects this to change once the report of the Oireachtas Committee on the Future of Healthcare has been published and debated.
"The contract talks are ongoing.
"They are at a glacial pace; that is the best way of describing them," Dr Kerin told MI. "It is like a holding pattern at the moment. We are defining lots of things."
Dr Emmet Kerin, President, NAGP
However, Dr Kerin said that a "huge amount of energy" is going into the talks. "But it is very much in a holding pattern until the 10-year strategy comes out. The contract will become the lynchpin on how we integrate all the services with primary care."
Speaking on the Friday of the AGM, Dr Michael Harty TD, who is member of the Future of Healthcare Committee, also said he believes progress around the contract is slow.
"From what I gather, there is very little negotiation going on with the new contract. It's tinkering with the existing contract," said Dr Harty, "adding a little bit of chronic care management, etc. I don't get the impression that the Department or the HSE are engaged in a new GP contract negotiation; that's my impression."
However, Dr Harty said that the final report of the Future of Healthcare Committee envisioned a future contract that would be flexible.
"The GMS negotiations are going to be crucial for whether practice is going to have value or not," said Dr Harty. "In our [report] we are looking at flexible contracts, contracts that involve part-time GPs, full-time GPs, salaried GPs, etc."
Dual members encouraged to push IMO and NAGP together towards a united front
GPs who are members of both the NAGP and the IMO were urged to put pressure on the IMO to work in a "united" manner with the Association.
The Association's Chairman Dr Andy Jordan made the call at the NAGP's recent AGM in Maynooth.
During his Chairman's address, Dr Jordan said: "I want to see the NAGP and the IMO present a united front in contract negotiations and work together for the betterment of general practice and patient care."
In a Q&A session following his address, Dr Jordan was asked how unity could be developed.
"We keep talking to them, [we have] written to them on numerous occasions and in the background, we make contact," said Dr Jordan.
"The other thing that is really important, there are a lot of members of the NAGP who are dual members with the IMO. I think we could try and get those people to put pressure on the IMO to come together [with the NAGP on issues]."
Dr Jordan added that the ICGP has a "crucial part in bringing the organisations together".
Dr Ronan Fawsitt, who sits on the NAGP National Executive, said that when the Future of Healthcare Committee makes its final report, "there is an opportunity for us as an organisation to call on the IMO and ourselves to actually sit down together and negotiate a new contract within six months".
Also speaking at the AGM, former TD and Mayo GP Dr Jerry Cowley said that he is a member of both organisations.
"What is needed is that we should all work together," said Dr Cowley. "You cannot force the IMO to come to the table with the NAGP if they don't want to do so, but I agree their members can do it. And I am a member of the IMO and the NAGP. We need to go in together. We are all speaking the same language."
Dr Jerry Cowley, Mayo GP
Focus on FEMPI and contract at AGM motions
The NAGP passed a motion demanding the immediate reversal of FEMPI at its AGM in Maynooth.
The amended motion also stated that the reversal should take place "in advance of and separate and not conditional on any new [GP contract] agreement".
"So where is general practice after eight years of doing less with less?" asked NAGP Chairman Dr Andy Jordan during his address.
"FEMPI commenced in 2009 and unfortunately, the Government singled-out general practitioner services for the most drastic cuts of all. This decision has had disastrous consequences for the profession and for patients.
Dr Andy Jordan, NAGP Chair
"We need immediate reversal of FEMPI in line with what is happening in other organisations. The really odd thing about FEMPI in general practice was that it was the patients that suffered. This was patients' money that was taken away. No further unresourced work will be accepted by GPs."
A number of other motions dealing with the GP contract were also passed, including an undertaking by the Association to "define, in the context of the current GMS contract, the true obligation of the 24-hour commitment to be 'contactable' for urgent cases".
Separately, the Association passed a motion calling on the Department to reimburse domiciliary visits by GPs on a fee-per-item basis.
The CEO of the NAGP Mr Chris Goodey told delegates that the Association had witnessed a 43 per cent increase in membership in 2016, with a total figure of nearly 2,000.