You are reading 1 of 2 free-access articles allowed for 30 days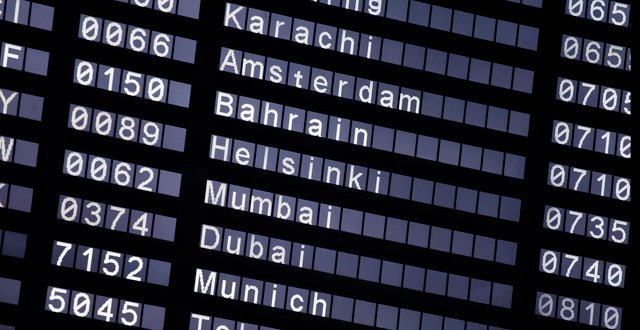 It is time for Brexit for the O'Connors. The reasons for and immediacy of it are not necessarily what I would have wanted and are in some ways a little tragic, but those reasons are no less valid for it. It is time to go home.
I don't want to go into all of it right now because it is all still a little raw but I'll give you some insight. On 29 February last, a day many of you will remember as the day of the General Election count, following a lovely afternoon raking the leaves with my beautiful son, we repaired to the sitting room to watch the Ireland-England rugby match with a colleague here and his little boy. Not satisfied by thanking my colleague for, (his words) "t'bike" he had generously given him as they cleared out their garage, he then proceeded to cheer the English rugby team for 80 minutes in a match against Ireland.
Luckily, only his mother among the eight or nine of us gathered in the room knew what I meant when I called him a "little Tan bollix" while congratulating him at the end of the game.
I can't be having that.
In reality though a combination of personal and professional pull-factors has conspired with an unmissable opportunity to us deciding to head home. This we undertake with plenty of joy, great excitement, no little trepidation, and deep sadness for the separation from the many fine friends who have made our stay in what these humble Yorkshire folk (who have clearly never been to Cork) call God's county.
Luckily only his mother among the eight or nine of us gathered in the room knew what I meant when I called him a 'little Tan bollix' while congratulating him at the end of the game
Regardless of the circumstances, a big life decision such as the one we've made, demands a lot of thought and presents considerable challenges. The most common thing people on either side of the Irish Sea have said to me when I told them the news was "well you were always going to come home at some point". That frustrates me because that particular point was never a given on my part or on Ireland's for that matter. And in some ways it diminishes the gravity of what we are now faced with doing. Uprooting my three-year-olds to another country for the third time in their short lives, leaving a job I love, in a place I love living in, where I'm living in the nicest house I'll ever own is no easy decision.
What is easier is knowing I'm going back to the place that from a medical point of view will always be my home and from every other point of view will always be my wife's home.
I was at a European conference recently in a Dutch city famed for Bacchanalian excess. This was where my news became official. While I avoided the more exotic substances and the saltier pleasures of the flesh on offer there I certainly ate, drank, and made merry in a way I had not done for some time. I simultaneously mourned with soon to be former colleagues and celebrated with what will be old, new colleagues. When it came to the time to go home I boarded the plane looking and feeling like a fella who'd failed the auditions for The Pogues. Three days in Amsterdam does that to you.
I love being on a plane on my own almost as much as I hate going through airports with others. The sky offers the most splendid and purposeful isolation from the 24/7 tyranny of work-related phone calls and emails.
Apt too that once you rise to an appropriate height, regardless of how miserable it is down below, all you can see is sun, blue skies, and clouds yawning like a most inviting pillow. It is the perfect backdrop for one of the few opportunities for quiet, uninterrupted daylight thought that many of us get anymore.
As you look out the window and see the wings moving at what seems to be negligible speed your thoughts seem unrushed and as clear as the blue sky. I'll do this, that and the other. It'll all work fine. It'll be great. You all know the rest. Towards the end of the flight the clarion call of announcements over the intercom come so much closer together. The time for magazines with glossy blondes pouting to sell perfume (I'd say she smells lovely), scratch cards and other such tat is over. Reality interjects as you bump through the clouds and realise the wind and rain are still there.
You land with a bit of a thump and the magnificent quietness of 35,000 feet is replaced by that stupid shagging fanfare trumpet sound and the noise of a few dozen gobshites clapping. The air bridge mightn't work and your diligence booking seat 4A is ruined by an exit via the rear steps only. Never mind. You've been out in the world, seen what you needed to and then some, but now it is time to repent. As the airline advert itself once said: You're home.
It never felt more right.