You are reading 1 of 2 free-access articles allowed for 30 days
Musical tribute made in honour of 'evangelical, no-nonsense' doctor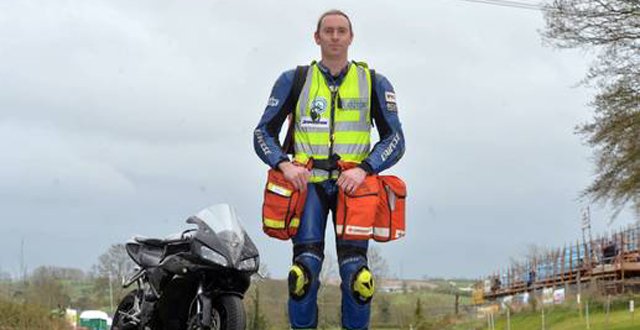 A musical tribute to Irish doctor Dr John Hinds, who died tragically earlier this year, was played at the IAEM Annual Scientific Meeting last week.
A song composed and sung by Mr Eoin Coughlan, researcher at Cork University Hospital (CUH), and Ms Karen Casey, called It's a long way to go, was performed by the duo in front of over 100 delegates.
Dr Conor Deasy, Chairman of the local IAEM Organising Committee and Consultant in Emergency Medicine at CUH, said that the song had been composed "to acknowledge the amazing gifts he [John] has given us".
"He was an evangelical, no-nonsense type guy," Dr Deasy stated.
"One of his phrases was, 'don't be a resuscitation w**ker'. He coined that phrase. So when he died, the hash tag 'death is a w**ker' went crazy on Twitter."
The song is due to be recorded in the coming months and will be available for download on iTunes, with the proceeds of sales going towards the charity set up in memory of Dr Hinds.
Dr Hinds, who served regularly as a road-racing doctor at motorcycle races, died in a road traffic accident while providing cover at a race in Skerries in July.
He was originally from Co Down and was an intensive care consultant and anaesthetist.