You are reading 1 of 2 free-access articles allowed for 30 days
Musical chairs on the ED issue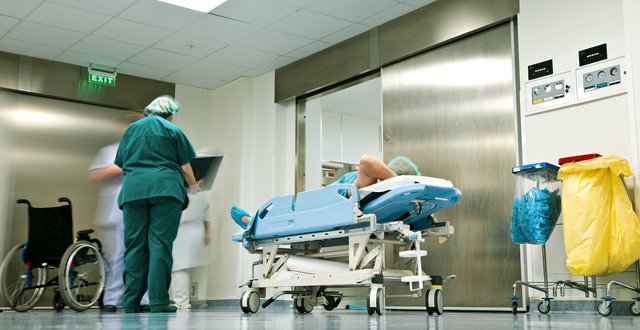 The night before I wrote this, there were 601 people lying in emergency departments (EDs) on trolleys. This is 1,377 days since the then new Minister for Health, James Reilly, made his famous pledge: "This is my promise to the Irish people — you will not see again 569 people on trolleys in our hospitals." Since then of course, Reilly has been replaced by Leo Varadkar, who was seemingly incapable of doing wrong a few short weeks ago. Now everyone is very cross with him. Leo, the nation turns its lonely eyes to you.
I don't know Leo Varadkar. I met him a few times when I was in college at some events. My innate mistrust of people who go into career politics at a young age notwithstanding, Leo strikes me as an honest, capable fellow. Stunningly for a Minister for Health, he remains probably the most popular politician in Ireland. In the absence of a politician who might do what he or she should do, being one who at least says what he thinks makes him stand out from much of the mediocrity around him.
This may be a little unambitious of the Irish electorate but 'you pays your money, etc'. His popularity will not have gone unnoticed and the more cynical would speculate that he was shuffled into health by the Taoiseach in a move to curb it.
Leo has cleverly responded in the only way an ambitious and intelligent man could — by having a great deal of sensible things to say about the political issues of the day that lie far outside his bailiwick and not doing anything stupid within his department.
If Leo can merely see out the next 12 months or so to the general election without making the health service almost irredeemably worse, he will have achieved more than his two immediate predecessors.
The only thing that gets people onto the streets about healthcare is when it is suggested that the current status quo change and be reconfigured
There has been a lot of faux outrage from the usual bullshitters that he is on holidays at this moment of grave crisis. He was due to return and make a statement, presumably along the lines of 'this is shocking stuff altogether lads, shocking'. The print and broadcast media will move on to the next thing in a few days, whatever that is.
The new Eddie Hobbs and Lucinda Creighton political party, 'Ctrl-Alt-Delete' or whatever they are calling themselves by the time this goes into print, might do something to grab the headlines. Eventually, the 601 people on trolleys will melt away until the next slow news day. People may forget there were 499 on trolleys that night in December when Leo made his much-lauded speech on abortion, and 293 the night in September that he got his hand slapped by Enda for talking out of turn about the budget.
Fianna Fáil, so outraged the night 601 lay on trolleys, will return to the studied indifference they had to the 443 who languished at the start of their own last week in power in February 2011. Sinn Féin, who shrieked loudly about Leo's absence, will be paying the problem as much attention as they did that day in October with 311 boarded in the EDs, when they were more preoccupied with defending Gerry Adams after the Máiría Cahill allegations came to light. Soon Leo will move on from health, surely to bigger things, and some other person will come in. Eventually, everyone will get cross with him or her when something bad happens too. And it continues.
Do people really care? I'm not sure. The country was memorably nearly brought to a standstill a few weeks ago at the idea folks might pay €3 a week for water. By contrast, the only thing that gets people onto the streets about healthcare is when it is suggested that the current status quo change and be reconfigured, rather than to rail against the current state of affairs. Other than the valiant efforts of the wonderful Irish Nurses and Midwives Organisation and the Irish Association for Emergency Medicine, the rest of the medical establishment will sort of shrug its shoulders and fight its more parochial battles.
Politics, both national and medical, have repeatedly failed to solve this problem and, regardless of who is at the helm, should in no way be trusted to do so again.
The moment is long overdue for a considered, collaborative approach among all the relevant stakeholders, with an acceptance that solving this problem is a priority that supersedes narrow party politics.
If as many people are outraged about this as say they are, it should be very easy to get people on board.