You are reading 1 of 2 free-access articles allowed for 30 days
More than 10,000 people receiving methadone treatment in the public health system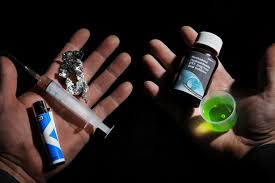 The figure for the end of August is a slight increase on the previous two months, with 10,218 as of the end of July, and 10,192 as of the end of June.
This year's figure is also an increase on the number from last summer, when 10,043 were in receipt of methadone in June 2016.
In other figures supplied to the Medical Independent (MI) by the HSE, there are now 689 community pharmacists involved in the Methadone Protocol Scheme as of the end of August 2017 and 111 pharmacies involved in the Pharmacy Needle Exchange Programme (PNEP).
In terms of the methadone treatment service, there were 278 GPs involved at level one and 78 at level two within the system as of the end of August. Level one means GPs may only treat stabilised patients and level two means GPs may initiate treatment and can provide services to a greater number of opioid-dependant patients.
These figures come against the backdrop of some major developments happening within Irish drugs policy, with the HSE intending to look for expressions of interest in early autumn from those interested in operating Ireland's first supervised injecting facility (SIF).
According to the HSE, it is anticipated the pilot service will be open before the end of this year.
Last month, MI reported that a HSE working group is currently developing recommendations regarding roles in this new facility.
The recommendations will then be brought to the HSE Social Inclusion Governance Group (SIGG) "to inform an appropriate procurement process" before the SIF is opened in Dublin city centre.
A Department spokesperson told MI: "The HSE has been tasked with establishing the SIF in 2017 and has established a working group to gather data, consider possible options and to undertake public consultation before any decision is made. Local stakeholder engagement and consultation will be critical to the success of any pilot facility.
"The Department of Health has been informed that the HSE working group will make recommendations on programme design and governance structures to the HSE Social Inclusion Governance Group (SIGG) to inform an appropriate procurement process."
The Misuse of Drugs (Supervised Injecting Facilities) Act 2017 was signed by the President on 16 May 2017.