You are reading 1 of 2 free-access articles allowed for 30 days
More mediation required on complaints to Council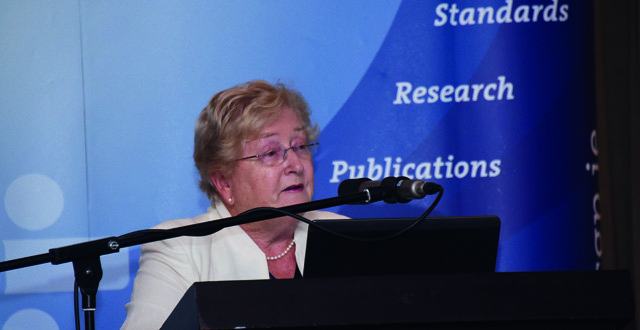 Mediation should have a greater role in addressing certain types of complaints to the Medical Council, believes patient safety advocate Ms Margaret Murphy.
Speaking in a personal capacity, Ms Murphy, who sits on the Medical Council and its Preliminary Proceedings Committee (PPC), told the Medical Independent (MI) that mediation could be very effective in addressing complaints that do not reach the level of seriousness required for investigation at the Fitness to Practise (FTP) Committee.
Currently, the potential for complaints to proceed to mediation, at an initial stage, is limited by the legislative framework. Ms Murphy, who is External Lead Advisor, WHO Patients for Patient Safety, feels that greater use of mediation in responding to difficulties in the doctor-patient relationship would benefit doctors and complainants and would, in most cases, be welcomed by both parties.
In response to questions from MI, she said greater flexibility around use of mediation would allow it to be considered a "first port of call" for complaints that relate to communication and behavioural issues, matters which are important but do not necessarily meet the threshold for referral to the FTP Committee.
According to the Council's guideline on mediation, which is guided by the Medical Practitioners Act 2007, the PPC can suggest mediation in circumstances where it has decided that the complaint does not warrant referring to the FTP Committee. If either party does not consent to mediation, the Council will take no further action on the complaint, states the guideline.
Last week, at the launch of the Council's Your Training Counts 2015 report, Council President Prof Freddie Wood told journalists that the Act is "very definitely prescriptive — particularly how complaints are handled at the PPC and this does not allow any flexibility to the Medical Council in the methodology of dealing with those". He said amendments have been suggested in this area.
Ms Murphy, who recently addressed the ICGP Winter Meeting in Athlone and presented the IMO Doolin Memorial Lecture in Dublin earlier this month, became actively involved in national and international patient advocacy after the death of her son, Kevin, due to a series of healthcare errors.
In her address to the ICGP Winter Meeting, Ms Murphy told how she encountered "closing ranks" when it came to discovering the truth about what happened to her son. In an attempt to get answers, the family had to take the legal route, which was a "David and Goliath" experience. Ms Murphy emphasised the need for open disclosure in healthcare. It is about "integrity and professionalism" and must be part of the culture of any healthcare organisation, she said.
At the ICGP Winter Meeting, where her address received a standing ovation, Ms Murphy said the five most dangerous words in healthcare are 'it could never happen here'. She said it was imperative to acknowledge error, allow learning to occur, and to be honest and open.
While the HSE has adopted an open disclosure policy, Ms Murphy told MI that she would like to see a duty of candour in legislation.
"I know people have an aversion to it being legislated for, but the way things stand at the moment [with open disclosure as a policy only], this still means that individuals have to put their head above the parapet." She said the benefit of legislation would be that everyone would know where they stood, although she acknowledged that there remains a challenge in ensuring implementation of both policy and legislative frameworks.
The litmus test on open disclosure in Irish healthcare would be "the day we no longer see families exiting the High Court having spent years going through the trauma of pursuing the legal route to achieve proper redress — not until that day can we say with confidence that open disclosure is a reality".
On the proposed national patient advocacy service, she told MI: "It has to be an advocacy service that has quite a high level of operational independence from the system. How that advocacy service is going to be populated at an administrative level could be very important. It needs people who have a record of real commitment to patient engagement and involvement. It may be that some of the people who would populate those posts need to be recruited from outside healthcare, have experience of advocacy and how to make this really work."
Ms Murphy said it would need to advocate at all levels of healthcare and help bridge the gap between policies and implementation.
She said there were two ways of looking at the desirability of such a body being under the auspices of the healthcare system. Some might perceive the arrangement as not being conducive to independence, while others would see it as an encouraging sign that the Department of Health — the system — recognised the need for such an advocacy service and was prepared to support it. Ms Murphy said she would be inclined to adopt the latter perspective on the matter.
Meanwhile, Ms Murphy said it was important that patient advocates and representatives of civil society sit on hospital boards, committees, etc. She concluded that it would be necessary that training and familiarisation with the complexities of the healthcare system be provided, in order to ensure the effectiveness of 'lay people' in these roles.