You are reading 1 of 2 free-access articles allowed for 30 days
Minor operations, major implications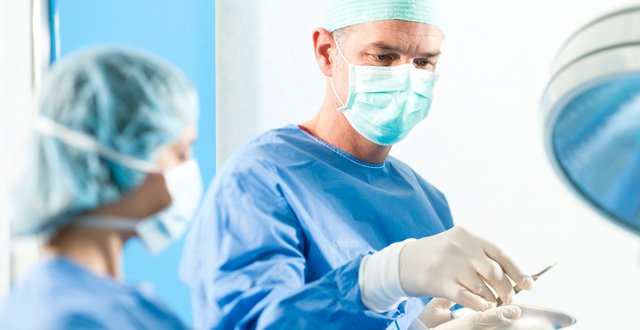 The excision of suspected melanomas and suspicious pigmented lesions in general practice has become the subject of major debate. It has emerged the Laya Healthcare has decided to cease reimbursing GPs excising such suspicious lesions on foot of a letter from the National Cancer Control Programme (NCCP) seeking to enforce new clinical guidelines in the area. In our last issue (24 August), the Medical Independent (MI) reported on a case where a Kerry GP defied an instruction from the NCCP to stop removing suspicious skin lesions.
The NCCP discussed the issue at a meeting of its Executive Committee on 9 January. Community Oncology Advisor with the NCCP Dr Marie Laffoy told the meeting about a GP service that was "removing melanomas" and inviting other GPs in the county to refer on suspicious lesions to the practice. A letter was drafted to the GP in question, Dr David Buckley of the Ashe Street Clinic in Tralee, asking him to cease these procedures, and another letter was sent to Kerry GPs outlining the Programme's Suspicious Pigmented Lesion Guidelines.
However, Dr Buckley continues to believe his practice is justified. The chief reason he cites is "unacceptable" wait times in the pigmented lesion clinic in the South Infirmary Victoria University Hospital in Cork. Dr Buckley, who has been practising as a GP with a special interest in dermatology and skin surgery in Tralee since 1989, said he has been receiving referrals from local GPs and some consultants of patients with skin problems for many years. After receiving the letter from the NCCP, he sent a response to the National Director of the Programme, Dr Jerome Coffey, on 16 January. In the letter, he pointed out that inter-referral between GPs is endorsed by the ICGP and funded by the HSE trough the Special Type Consultation Scheme.
"At the time of writing my letter [to local GPs] last November, the waiting time for public patients to see me was between three-to-four months," Dr Buckley wrote.
Dr David Buckley, GP
"My letter to the GPs quite rightly endorsed and recommended the NCCP referral guidelines for melanoma. However, my letter explained that if, despite the guidelines, they had to refer a patient to me with a skin lesion for diagnosis, they should let me know if there is any possibility of a melanoma and I would then guarantee to see the patient within two weeks and not the normal three-to-four month wait. My letter did point out that all melanomas diagnosed by me will be sent to Cork for management under MDT [multidisciplinary team]."
Dr Buckley stated it is not uncommon for Kerry patients to be reluctant to travel to Cork. Some may be unwilling or unable to travel to Cork due to old age, infirmity, physical or mental illness, and financial or work constraints.
He added that the ICGP, Primary Care Dermatology Society of Ireland (PCDSI) and the Primary Care Surgical Association (PCSA), of which he is Secretary, teach all GPs who attend their courses to treat all lesions as suspicious if they cannot make confident, named clinical diagnoses.
"'Suspicious' is a subjective term and doctors can have various levels of suspicion, depending on their training and experience. What may be 'suspicious' for the average GP is often easily diagnosed clinically by me with dermoscopy as a benign lesion. I have over 30 years' experience in lesion recognitions and over eight years' experience in dermoscopy."
Over the past number of years, it has been Dr Buckley's experience that the average wait time for the pigmented lesion clinic in Cork far exceeds the two-week limit, which is the norm in the UK.
He said this has become even worse since the new melanoma guidelines have been introduced, despite the best efforts of local consultant dermatologists.
"Even when the patient is seen, it can sometimes take another number of weeks or months for them to have a biopsy if necessary, as the pigmented lesion clinic seems to be unable to cope with the ever-increasing number of referrals. My GP colleagues are following your [NCCP] guidelines by arranging to have patients assessed locally if they cannot get an appointment in Cork in a timely fashion or for those patients who cannot or will not travel to Cork for an appointment," he wrote.
Speaking to MI, Dr Buckley reiterated while he is happy to refer patients to the pigmented lesion clinic in the South Infirmary Victoria University Hospital in Cork, he often feels a duty to perform excisions himself due to long waiting times for the clinic.
"We are saying we can help," Dr Buckley said.
"We can unblock the clinics, we can assist in early diagnosis; we are not interested in treating melanomas — that is not our remit. We are interested in finding the melanomas and diagnosing them and sending them on to appropriate treatment centres."
PCSA
The Chairman of the PCSA, Navan GP Dr Niall Maguire, told MI the NCCP guidelines were arrived at appropriately and are operating efficiently in many places. Dr Maguire added he understands that the national service for suspicious pigmented lesions is now almost complete, so gaps in service reported in Kerry/Cork will become less commonplace.
"At the present time, there are deficits elsewhere also. I had to operate on an obvious melanoma in February of this year because of the prospect of an 11-week delay in access to plastic surgery in the Dublin North East region — neither Drogheda nor the Mater [Hospital, Dublin] could help me on that occasion," Dr Maguire said.
Dr Niall Maguire, PCSA
"There are other examples reported to me by colleagues and now the PCSA is maintaining a referral sentinel questionnaire to try to track instances of both perfect or suboptimal access."
Dr Maguire acknowledged there is a perennial debate about the evidence on which guidelines are based, adding that while the NCCP referral guidelines are a pragmatic approach, they may not take account of some evidence, some from Ireland, which indicates that it is perfectly safe for the patient to have the diagnostic excision of melanoma in primary care. He noted the NCCP has to address a national need comprehensively and that the guidelines are aimed at the GP who does not have diagnostic or surgical skill beyond the usual level of a specialist in family medicine.
"While there are many GPs with advanced skills, [he estimates 300 nationally] the NCCP has to design a process that fits the common context of general practice. In doing so, it will of course have to produce a guideline that may grate with the GP who has advanced skills and a special interest in a particular aspect of practice," Dr Maguire commented.
"When it comes to life-threatening disease like melanoma, these GPs will quite correctly follow their instinct rather than the guideline if the service offered to their patient by referral is inadequate. I believe that the NCCP and the ICGP accept this."
Both Dr Buckley and Dr Maguire stressed that GPs are not attempting to establish a parallel service, stating that the NCCP guidelines are the national model of care with respect to referral from GPs.
Non-melanoma skin cancer
The incidence of non-melanoma skin cancer (NMSC) is approximately 10 times more prevalent than melanoma. The PCSA has its own guideline on the management of NMSC, which has been produced after a prolonged and thorough review of the literature. The PCSA and the PCDSI have been working over the past two years with the support of the ICGP in helping the NCCP write a referral guideline for GPs in relation to NMSC. Several drafts have been worked out and it is the ambition of the working group to have these delivered within the next few months.
Given the greater prevalence of this sort of disease compared to melanoma, and also its generally lower mortality and morbidity rate, the working group is striving to find a way to integrate the service available in primary care with the proposed national solution to the problem of NMSC.
Nothing is yet agreed, but all parties are hopeful that a means will be found to identify, credential and recruit GPs with an interest in skin cancer to a defined network of providers. Ideally, these GPs would collaborate closely with their nearest specialist skin cancer centre, draw lower- and moderate-risk disease off a common waiting list and be counted as an explicit part of the service deployed. Any GP with the required credentials would be encouraged to join such a network and doing so would be a requirement for managing cases of moderate-risk NMSC.
The ICGP, with input from the other specialist colleges, would design the credentialling process, much as it did for the minor surgery accreditation pilot initiative in 2016.
"Such a service could more easily and cost-effectively cope with the volume of work that is to be tackled and that is currently undocumented and subject to unacceptable variation," Dr Maguire contended.
"No-one should underestimate the suffering that exists because of the lack of a co-ordinated and accountable NMSC service. I am surely not alone in having had patients suffer and die as a result of delayed access to hospital treatment. It is only by using the right resource at the right place at the right time that our national approach to this kind of cancer can achieve the sort of success seen with breast and prostate cancers. No-one would now argue that we should revert to the old ways in relation to those cancers."
He added that many GPs with an interest in dermatology are adopting dermoscopy as a tool to enhance their diagnostic capacity.
"When this work in general practice includes the purposeful or accidental treatment of skin cancers, our national authority on cancer is justified in seeking to make best use of the resources available and to regulate the quality and distribution of the service provided. I believe that's what all concerned are seeking to do. Certainly, that's what all of my colleagues at the PCSA are interested in. It would be a great shame, I feel, if a want of creative thinking among GPs or at the NCCP meant it was easier for the State to create a de novo NMSC service that missed the opportunity of integrating the best of what already exists in community as well as hospital practice."
Dr Maguire acknowledged the health service is in a period of transition regarding melanoma and the proposed NMSC guidelines, which has given rise to "inevitable teething problems".
Stalemate
The ICGP or the Irish Skin Foundation did not want to comment on the row between the NCCP and GPs when questioned by MI.
The Irish Cancer Society did, however, issue a response to queries. The Society's Head of Services and Advocacy Mr Donal Buggy said: "Patient safety and access to the best possible treatment is of paramount importance and therefore we would support the recommendations contained in the guidelines. The issue of waiting times to see a consultant dermatologist is obviously of great concern to the Society and this is something we have raised with the NCCP. Having rapid access to a consultant dermatologist to treat melanoma is best for patients and this is something we will continue to advocate for."
For the NCCP, it is imperative melanoma is diagnosed and treated by specialists who have undergone higher specialist training in dermatology and/or plastic surgery. The Programme has recently carried out a review of waiting times in the dermatology clinics for urgent pigmented lesions, which found most referrals are seen within two weeks, some within one week and all within six weeks.
"If it is in any way suspicious, it should not be taken off in primary care," Dr Coffey told MI.
"If it is melanoma, it should not be coming out in primary care, simply because things have changed in the last 10 years."
Dr Jerome Coffey, NCCP
However, in his letter to the NCCP, Dr Buckley cited the example of Australia, where almost half of all melanomas are diagnosed and treated in primary care.
"There may be cases where GPs are fully trained to do appropriate surgery for suspected melanomas but they are probably tightly linked with local pathology and radiology. What happened recently is, we developed a policy, we published it and some people agreed and some people didn't. And that is understandable," Dr Coffey stated.
He conceded, however, that for non-suspicious and non-pigmented lesions there is certainly a role for primary care.
"You can't pile all the skin cancers into the hospitals; it is not logistically possible and clinically, it is not necessary. For surgery that does take place in the community there needs to be standards, there needs to be accreditation."
Ultimately, Dr Coffey would like to see the appointment of more dermatologists, plastic surgeons, and, in particular, dermatopathologists to cope with the huge demand being placed on services.
Dialogue between the cancer services and primary care on this important issue will continue as the health service grapples with the challenge of delivering the best service for patients with skin cancer.
ICGP minor surgery course at a glance
More than 38 GPs complete the ICGP minor surgery course annually.
Subjects covered include theory and practice of community minor surgery, scope of practice, aseptic technique, performance of relevant procedures, good professional practice around minor surgery, case selection, perioperative care, postoperative follow-up, and audit.
Other surgery
Notwithstanding the skin cancer debate, there is largely consensus that the introduction of a formalised and properly-resourced community surgery service in Ireland has the potential to dramatically reduce hospital procedure waiting lists and increase patient access to, and satisfaction with, various medical procedures.
"Community surgery in general practice is nothing new. GPs (as many as a third of us in several Irish surveys) are entirely comfortable with the technically-undemanding surgical skill that is required to provide the sort of safe, convenient and cost-effective add-on to their family practice that most practice-based procedural work requires," Dr Maguire said.
It is estimated that up to 60 per cent of the minor surgical procedures that currently take place in acute hospital settings could be undertaken in other settings.
In fact, the HSE believes hospital day case lists could be reduced by up to 32 per cent through the expansion of the general practice minor surgery project — an innovative, six-month pilot study that began in 2015.
These figures are strongly supported by the ICGP Minor Surgery Accreditation Research Final Report, published last year following the pilot, which took place in 20 practices.
The ICGP ran the pilot with the HSE, with input from the PCSA, as a research project to inform how accreditation could be brought about for all practices performing approved minor surgery.
The report notes that patients surveyed during the pilot reported a 96 per cent satisfaction rate.
"Of the procedures included in the study period, those most often carried out were cryosurgery (32.2 per cent), excisional biopsy (16.2 per cent) and joint aspiration/injection (15.8 per cent)," the report outlines.
More than 4,200 procedures were carried out by practices during the pilot, which was due to be extended to a further 40 practices last year. However, despite the positive outcomes of the pilot, this did not occur.
Dr Nuala O'Connor, Cork GP and founding partner at Elmwood Medical Practice, one of the 20 practices that took part in the pilot, said patients were delighted that a procedure could be performed safely and effectively by a doctor they knew in general practice.
"There is a list of community-based surgeries which are as safe and effective as the hospital version, so why not do them in general practice?" Dr O'Connor remarked.
"Patient satisfaction levels across the board were excellent. There were minimal complication rates and infection rates. That's really the bottom line. We know that our hospital system, in fact all our health systems, are over-burdened but every national report that you look at going back the last 20 years or more talks about moving more care into the community… we need to have the hospital doing things only the hospital can do and we need to have healthcare delivery in the community where it's appropriate, effective and safe and minor surgery is one of those examples that works."
The report lists a number of recommendations to support community-based surgery, including the retitling of 'minor surgery' to 'community-based surgery'.
It also recommends that accreditation be offered to all experienced GPs, with agreed time limits, but should be voluntary.
Furthermore, standards for community-based surgery should be regularly reviewed and updated, while clinical guidelines should be drawn up.
Critically, the terms of any contract from the HSE should be agreed in advance with the appropriate GP unions, the report advises.
Resources
According to the ICGP, a lot more minor surgery could be conducted in general practice if adequately resourced.
The ICGP runs a minor surgery course for GPs annually and collaborates closely with the PCSA, both in terms of shared professional objectives, and in developing standards and service development.
"There are substantial numbers of GPs with a well-developed interest in this area of care who are skilled and experienced, and who certainly could deliver greater volumes of service in communities if enabled to do so. Separately, the ICGP is keen to assist in any initiatives which lead to avoidance of referral to our congested hospitals," an ICGP spokesperson stated.
"There are substantial efficiencies and savings to be made where tasks previously conducted in the hospital setting are transferred to the community and to general practice. Apart from the obvious costs relating to patient convenience and waiting times, service in general practice is usually less expensive than having the same service delivered in the hospital setting — this is a very generally-accepted principle in health system design. 'Lower cost' does not mean 'no cost', however."
Following completion of the minor surgery pilot, the HSE said standards of care and the quality of the service were being refined to ensure compliance with best practice, as dictated by HIQA, the ICGP and the NCCP.
They added that a proposal was being finalised to recruit up to 120 additional GPs to create a national network of community-based minor surgery practices with a capacity to reduce hospital day case lists by up to 32 per cent when fully operational.
The HSE says the proposal will deliver up to 12,000 additional procedures in the first year and includes extension of accreditation, extension of electronic surgical audit, design of GP collaboration in skin cancer care with the NCCP, and development of an inter-referral system between GP practices.
However, the HSE is currently involved in discussions with the Department of Health, the IMO and the NAGP on a new GP contract.
According to the Executive, community surgery is a high priority for the involved parties and will form an important part of the new contract.
But until agreement is reached between all parties, no further roll-out of a community surgery initiative is envisaged.
PCSA 6th Annual Scientific Meeting and AGM
The PCSA will hold its 6th Annual Scientific Meeting and Annual General Meeting (AGM) on 29 and 30 September in Kerry. Topics to be covered include suspicious pigmented lesions, NMSC on the head and neck, dermoscopy, suture techniques, vasectomies, closing wounds without sutures, cryosurgery, genital warts, and more. See www.pcsa.ie for more information.