You are reading 1 of 2 free-access articles allowed for 30 days
Minister confirms pharmacist prescribing still on horizon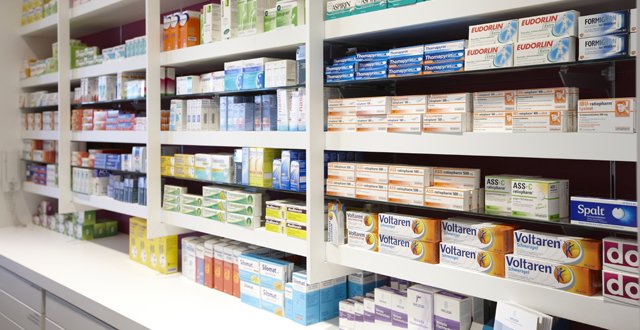 The Minister recently addressed the Irish Pharmacy Union (IPU) 2016 National Pharmacy Conference in Dublin, where he outlined plans for further increasing the role of pharmacists in Irish healthcare services.
Speaking to the MI, the Minister indicated he was supportive of introducing pharmacist prescribing in Ireland, following his comments at the 2015 IPU Conference.
"Obviously, that is going to be a matter for the next Government but we have nurse prescribing already and it has worked extremely well. It's been very safe and very effective, and I don't think anyone knows more about medicines in healthcare than people who have a degree in pharmacy or pharmacology, so I think that is something that could be done, but that would be a matter for the next Government."
During his address to the conference, the Minister announced the launch of a new pilot pharmacy minor ailments scheme, to commence this June. The pilot, which the ICGP has raised concern about, will run in 19 pharmacies in four towns, (Kells, Roscommon, Macroom and Edenderry) and will last for three months. It will allow medical card-holders to receive treatment for common illnesses including dry eye, dry skin, scabies, threadworms and vaginal thrush directly from participating community pharmacies without needing to see a GP."
"I don't think it is radical; it happens in a lot of other countries but I do think it is a good change for Ireland and it indicates that we are giving pharmacists the opportunity to not only dispense medicines, but to manage patients," Minister Varadkar told MI.
Asked by MI what GPs would think of the pilot, given that the plan was to reduce their workload, the Minster said: "Yes, as is very often the case, GPs speak with two voices. Some of them will tell you they are overwhelmed with their workload, then others will tell you that you can't take away their work. But when I think it comes to public policy, you put patients first and if patients can avoid an unnecessary trip to their GP by being treated by community pharmacists, I think that can only be a good thing."
During his address, the Minister confirmed that pharmacists will be able to provide vaccinations for shingles and pneumococcal disease, as well as flu vaccine, later this year.
He also confirmed he wanted to lower the cap for the DPS, saying he believed the maximum annual cost should be "between €900-950 per year".
The Minister also said he wanted to see more frequent collaboration between pharmacists and doctors.