You are reading 1 of 2 free-access articles allowed for 30 days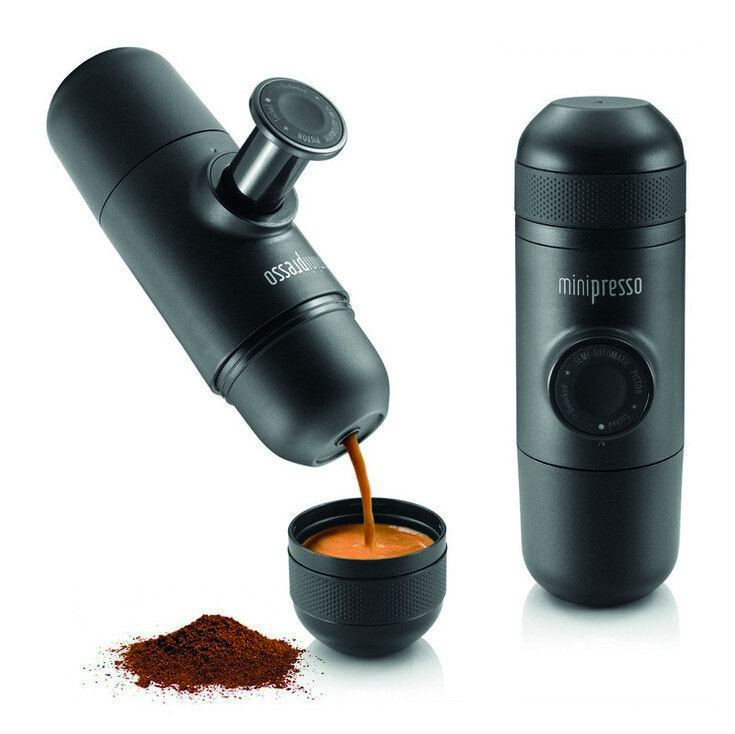 All you need is boiling water and your favourite ground coffee. The semi-automatic piston injects water through the coffee adapter, delivering a rich and bold espresso. Minipresso has been designed for people with active lifestyles.
So if you love those espresso capsules in all their different flavours and wish you could have one on the go or at your desk in work then this is the perfect remedy. You can have an espresso pretty much anywhere now. Just add water, pop in the capsule and hey presto!
The Minipresso offers superb quality and incredible convenience. It really is so simple.
The advantage of the capsule is that the coffee is ground, measured, tamped, with a higher precision than we are capable of doing. There is little room for error so your espresso is great every time. They are mess free and very convenient to use and clean afterwards.
Just add a capsule into the outlet head. Screw back to pierce the capsule, add hot water to the tank. Finally, unlock the piston from its travel position, and pump a few strokes to pressurise and extract the perfect espresso with a generous crema. You can't go wrong.
Simply delicious!
Features
Portable espresso maker.
Works with most capsules (including Nespresso).
No batteries or plugging in required.
Water capacity 70ml.
Pressure: 8Bbar/116psi.
Integrated espresso cup and cleaning brush.
Our Price: €59.95